Hi all,
Just a goofy thread to show my (growing) family of Fett helmets.
I'm hoping to add to the collection, but here's what I have so far.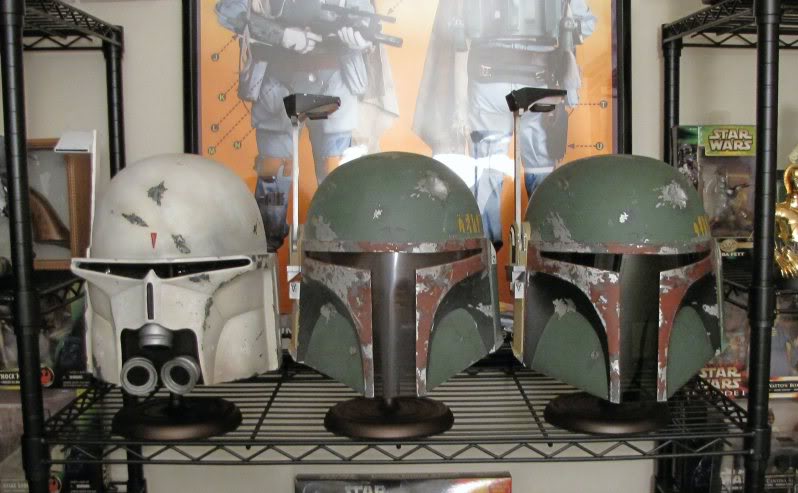 From left to right, Skygunbro's excellent McQuarrie Concept Fett. Sculpted from a sketch by Mr. Ralph McQuarrie, Jason created a 3-D representation of one of the earliest designs of our favorite Mandolorian bounty hunter.
Where would Star Wars be without Mr. McQ's work, I wonder?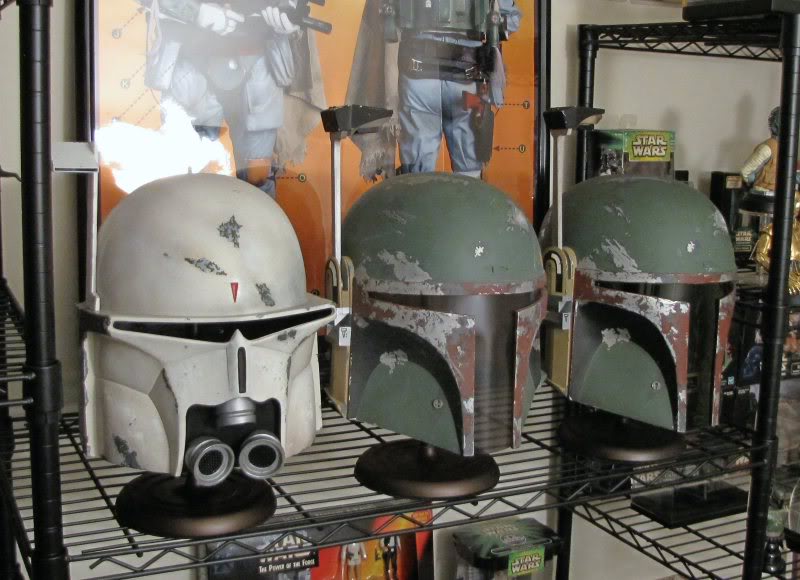 In the center is TerminalFettler's fan made helmet painted in a Pre-Production 3 paint scheme. This is extraordinarily close to the familiar ESB paint, with some subtle differences. Many of the PP3's characteristics were incorporated into Master Replicas' LE/SE Fett helmet. Garrett did a terrific job with his sculpt and casting!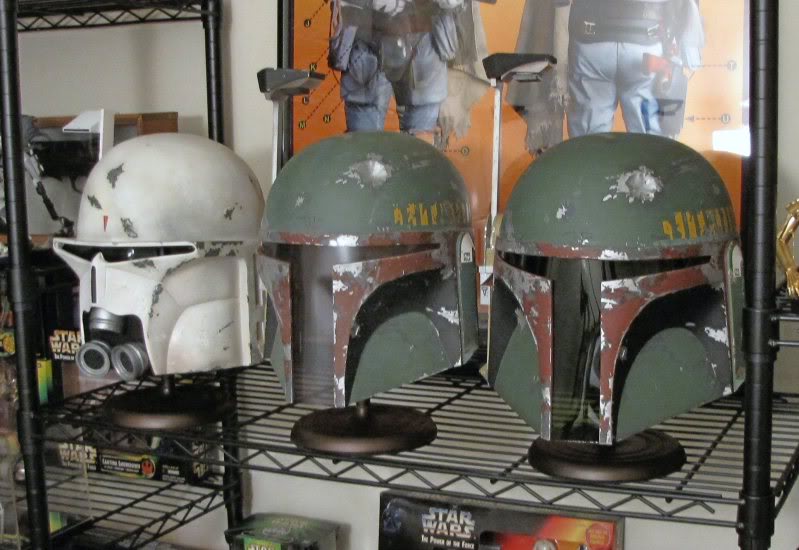 On the right side is my personal favorite paint scheme, the FettPride "FPH" bucket, painted in all its Empire Strikes Back glory.
I first fell in love with this paint job while looking at pictures of Steve the Swede's masterpiece displayed on the Star Wars Helmets website. If you've never seen Jez's site, do yourself a huge favor and check it out right now!
http://www.starwarshelmets.com.
That's when I truly got into Fett, and first started seriously checking out TDH.
Anyone familiar with Chris's work knows the quality and hard work he put into these kits.
I'm hoping to add a Pre-Pro 1 (Eyes) version to my collection later this summer, too.
Thanks for looking!
Last edited by a moderator: