ok. i present my modifyed Sci-Fire blaster. i have re weathered it. replaced the rubber flash tube with a heiland (saving my MPP for a HS webley & i dont want to wreak it by cutting it) that i cut to the same length. i have also weathered the flash tube so it looks like it was fired. i painted the grip the correct color. ans i reweathered the stock to look more like the screen used one. you will knoticw that my greebles arnt there. this is cause i still have yet to buy the center peice from OM. i have also replaced the rubber scope with a real scope. the rubber one was driving me nuts. its not completely dont but its all i can do for now.
BTW i have a little test for you guys.
if your right you will get a reward. after you guys have guised right i will share my little secret
Tell me what type of scope is on my blaster. anyway to the pics.
Oh and tell me what you guys think of it. TY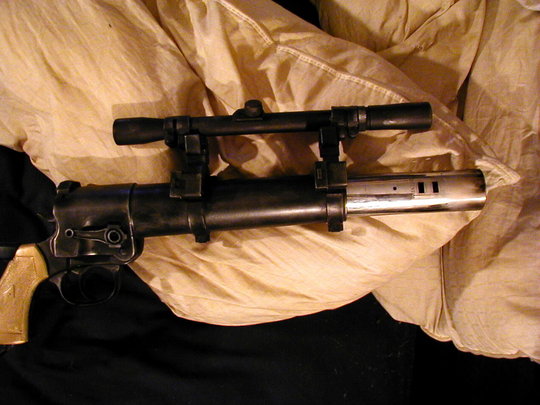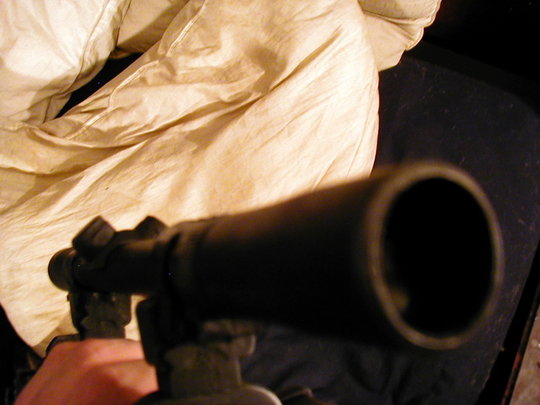 Last edited by a moderator: