Well I decided I didn't want to spend $140 on a pair of Caboots, just too much for me. Some things I can justify, but just not for these boots.
So I decided to make my own. Here's how.
This was for my Holiday Special Fett which I showed off at Dragon*Con!
The started out as a pair of $30 "Kenneth Cole - Smooth and slicks" that I bought off eBay.
These had one zipper on them and not "U" elastic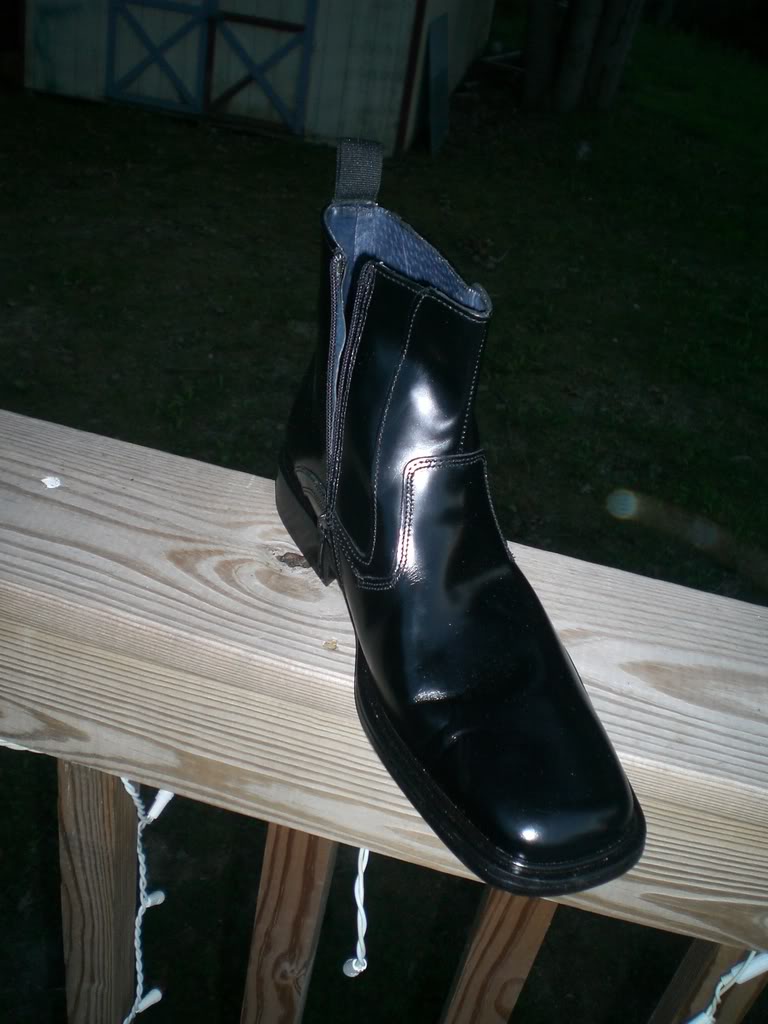 I desided to mask off the boots and make it look like it at elastic and piping. So I used a template and some electrical tape:
Template:
Placed a few layers of tape on a piece of styrene and the cut out the "U"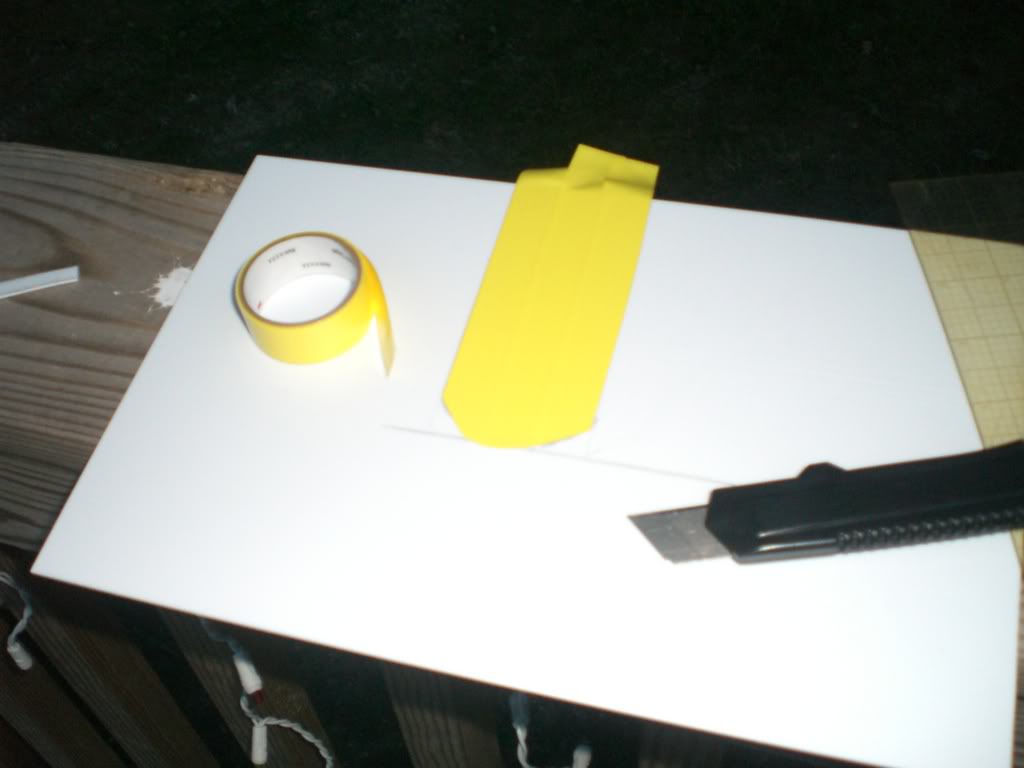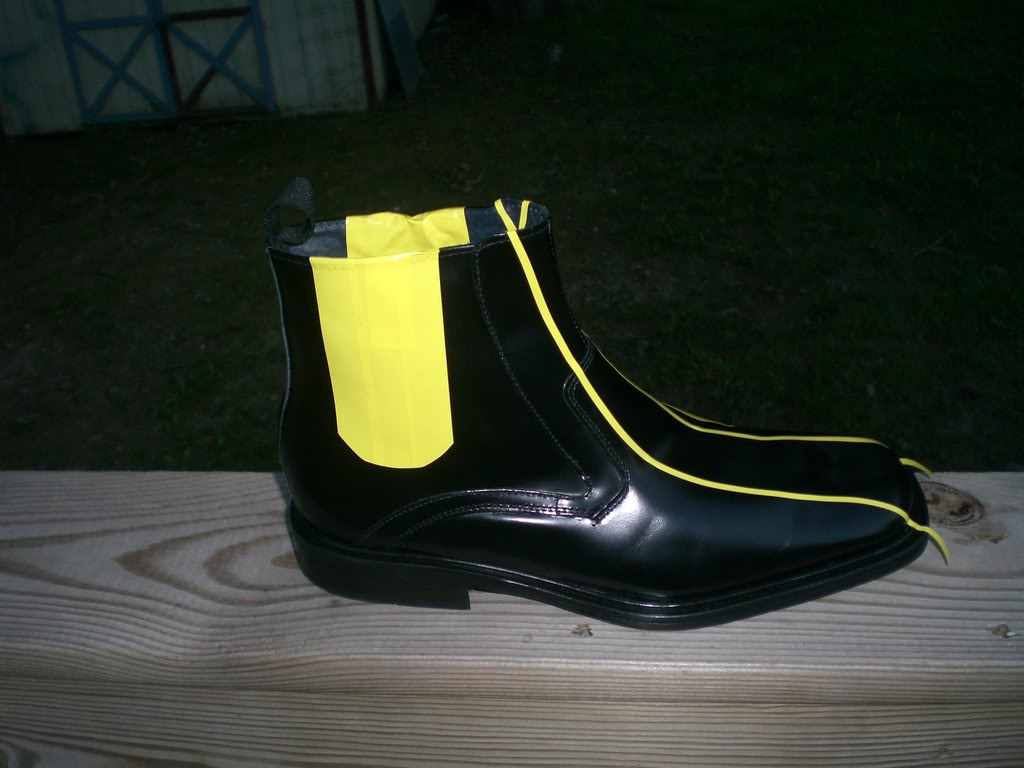 Then I cut small strips and placed them where the "piping" would go: (You can see a Caboot in the background, it came with my suit. They were way too big though).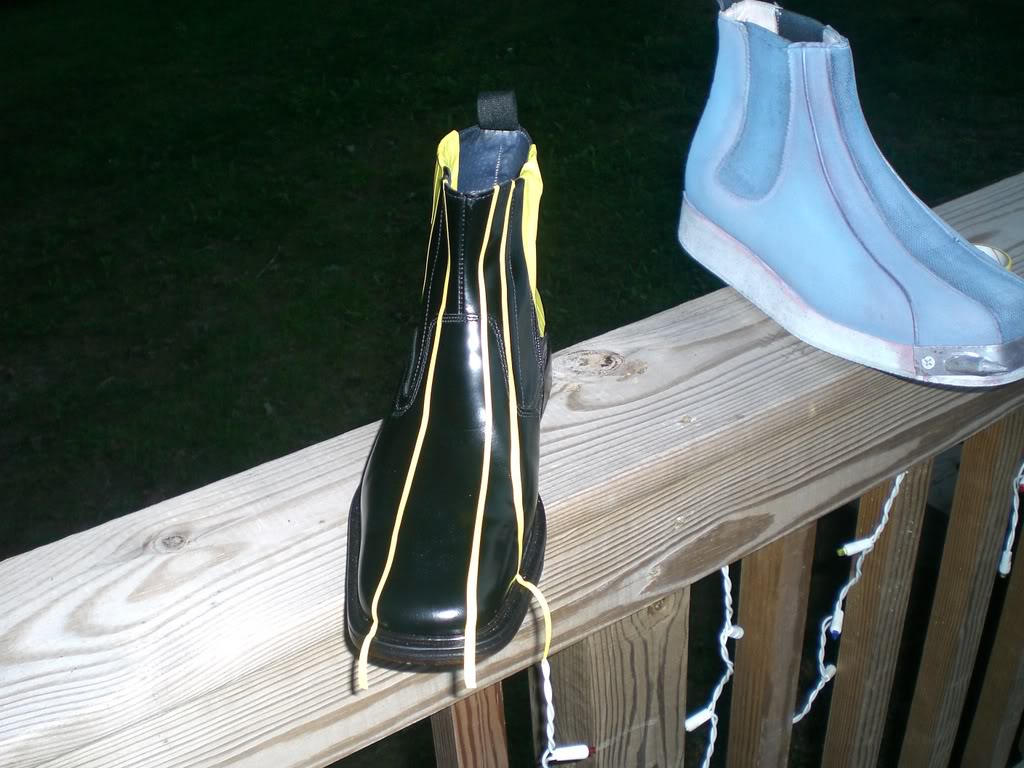 Then off to paint:
Since this is for the Holiday Special Fett, I painted them light blue. His were light blue, squared toe boots.
I did about 4 coats. Waiting about 15-20 minutes in between each coat.
Once dry, I removed the tape.
I don't have a close up image of the finished product, but you get the idea. I ended up painting the sole white, and installed toe spikes. The toes spikes didn't work too well because the sole was so then, and they weren't made to fit those boots.
As you can tell the spikes kept pointing up... the would even out when I stepped a certain way though.
Tell me what you think.