Hey guys, as promised here is a picture tutorial on how I did the ESB EE-3 Sling on my foundparts build to look as it appears on the screen
For this method, I highly recommend softening the leather sling first using Neatsfoot oil so that you're able to get the rear knot tighter as well as give the sling its natural fluid movement like seen in the film. Just keep in mind that Neatsfoot oil will darken the sling a lot, so preferably start with either a Light Brown predyed sling or a undyed natural leather one to then dye after treating with the oil. You can find this product at most Co-op stores (probably cheaper) or Tandy Leather locations
Neatsfoot Oil Treatment
There's a few ways to go about this, but I'd recommend just letting the sling soak overnight in a container. Once that's done, remove the sling and wipe off what excess oil you can. The sling will be a little softer than before, but still not quite soft enough for our needs. So now what you'll need to do is basically beat the ever living hell out of your sling. Fold it, roll it, twist it working down the length inch by inch as you go.. More or less what you're trying to do here is open up the fibers in the leather for the oil to further work in. As you do this the sling will become a lot softer and more manageable. Now wipe the whole thing down once more with some paper towels dipped in Neatsfoot oil, and then clean it off again and get what oil you can out. The remaining oil trapped in the fibers will continue to work over the next few days and weeks to further soften the leather.
On to the Tutorial
Making the sling
1) Starting at the front of the sling, make two perpendicular "V" shaped cuts about 1/4" deep on each side of the sling about 1 1/4" from the end of the sling
2) Next make a slit in the center of the sling starting about 4 1/2" inches back from the end, long enough to be just shy of the full width of the sling. (For mine it was at the 5 1/4 mark)
3) Now, moving to the back end of the sling, make a single slit in the center starting about 1 1/4" from the end, and long enough for the full width of your sling to pass through.
Tying the Sling
4) Feed the full length of the sling through the back ring with the fleshy side facing out towards you, making sure the sling follows the inside contour of the ring, stopping at the start of the slit you cut at the end
5) Now pass the front of the sling down through the slit and pull until taught. This will lock the end portion of the sling on. Tighten the knot as necessary
6) Now, moving to the front ring, pass the front of the sling through the front of the ring going towards the end of the stock, again making sure its going with the inside contour of the ring. Stop about half way between the "V" cuts and the slit cut further back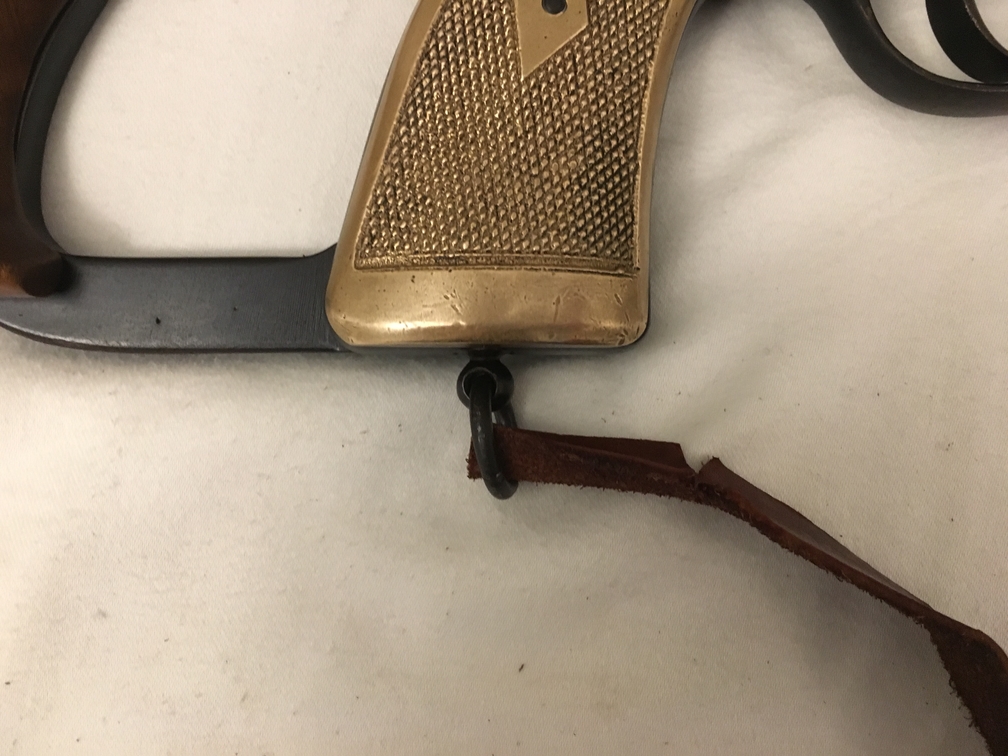 7) Now fold the tabs at the "V" cut over and pass through the small slit you cut, the tabs will then unfold and essentially "lock" itself on. Pull taught making sure it's secure,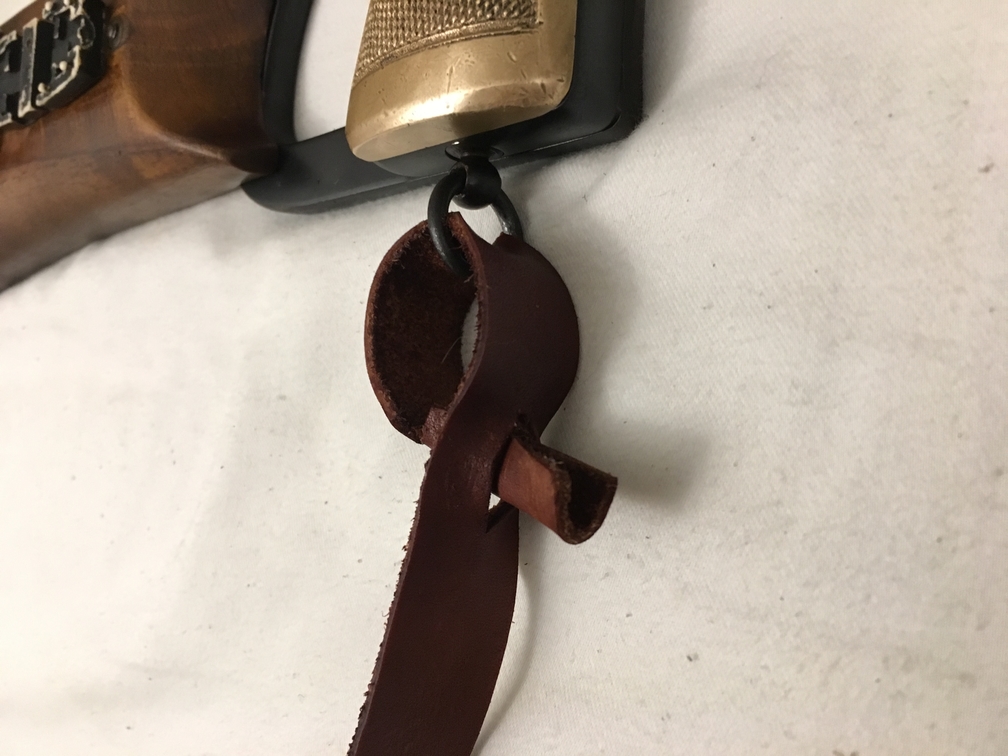 And you're finished!
Last edited: