Alright back in action... i tried to post this last night but was just to tired by the time i finished
I finished off the red/wine sections
*I liquid masked all the silver damage in the red/wine section
*Then i hit it with the Wine 73
*I used the grey 79 and then used black 33 to weather this section
I have been waiting to do this little project.( Budget JP beacon) I picked up a resin jp beacon from a fellow here at TDH. I wanted to light it up, but it being solid resin made the process a little more interesting.
*I used a very small drill bit on a Dremel and just drilled holes in the slots at the top of the beacon. I just kept going around to each slot drilling holes super close to each other until they were cleared. Then i cleaned them up with some small files
*I started on the shaft next. I started with a smaller drill bit and drilled as straight of a line, as i could, through the beacon. ( this is kinda the scary part. if you do this just go slow and stay as straight as you can. you don't want the bit to come out the side of the beacon)
*After that i stepped up the drill bit size a little at a time until i had the hole the size i wanted
I had picked-up these schwinn Bike lights a few months back at Walmart(10usd). There is a white set and a red set with three different light functions; always on, momentary, and Strobe. I tore down the red set and put them in my Asok topper as a place holder until i get an upgrade, but I held on to the white set in hopes it would come in handy for the Beacon.
*I drilled a hole in the JP where the beacon is going to set
*I remover the rubber bit and one led off the schwinn light, and hot glued it inside the pack with the one led sticking through the hole i had drilled in the jp.
I haven't attached the beacon to the jp yet,but this video shows it in action.
all together it cost me about 20-25usd to make
what do you guys think?
Now on the the yellow bits . updates coming soon..:jetpack
-justin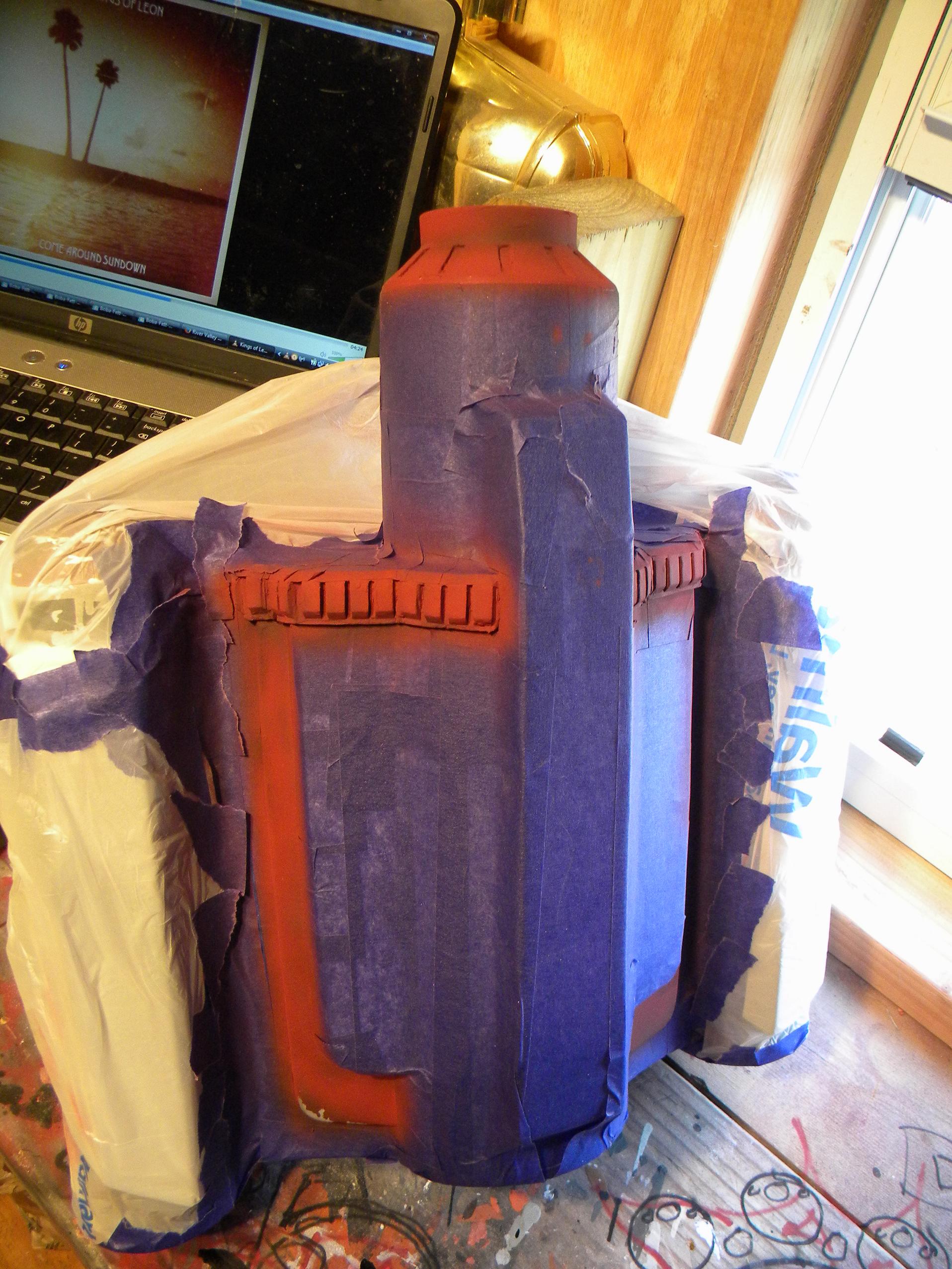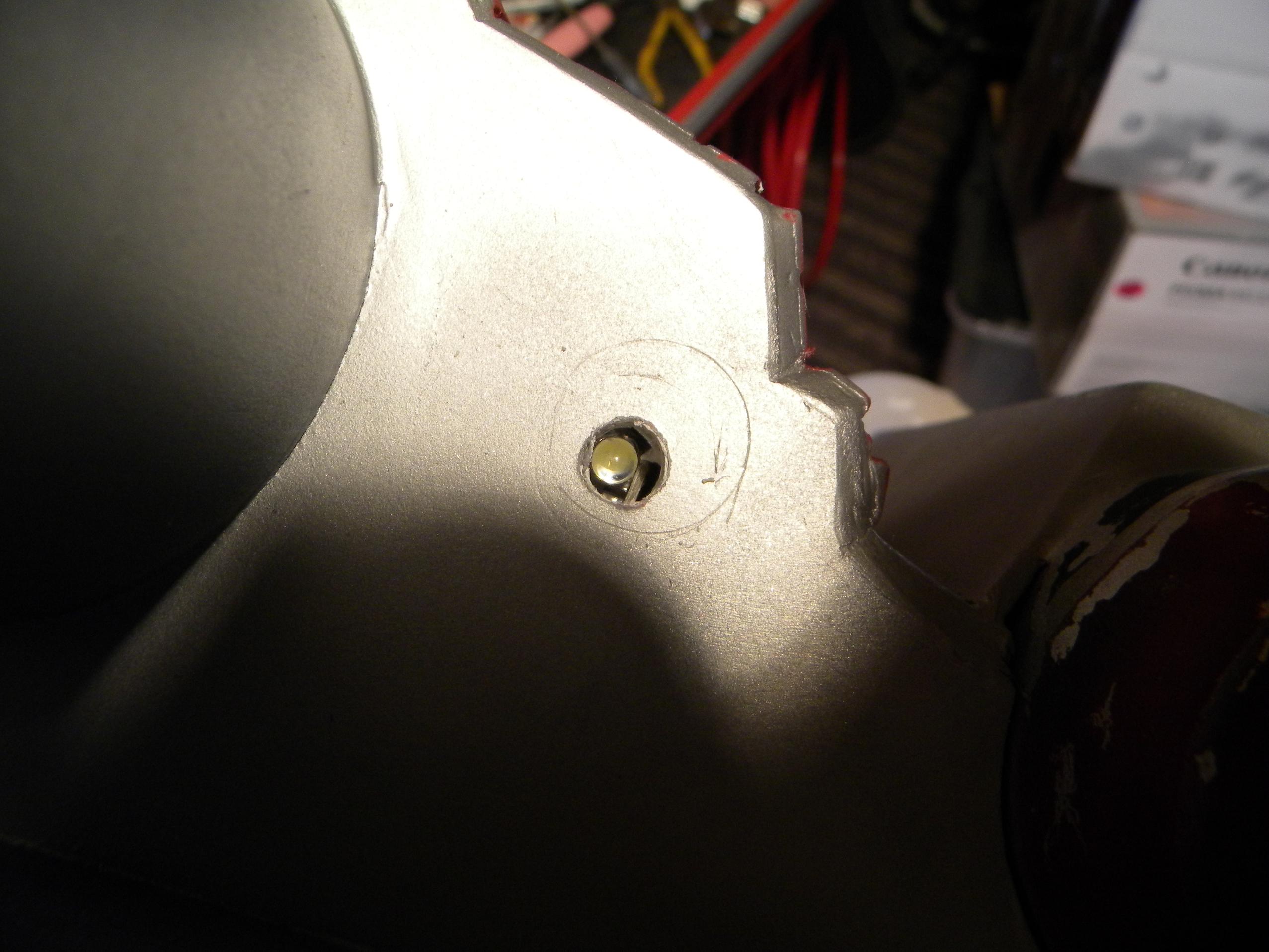 Last edited by a moderator: