Hey guys
Some of you already probably saw these on FB and such, but this is the official post for this little side research project I've been doing for my favorite prop.
These are all the configurations for the ESB Boba Fett Blaster as seen on screen throughout Empire Strikes Back, which I have divided up into
Early
,
Mid
and
Late
Filming
configurations using the help of
RafalFett
's wonderful research here
The Empire Strikes Back - Boba Fett's on stage chronology
, to which I've no idea why it doesn't have its own sticky
I did my best to replicate all these changes as accurately as possible in regards to what happened and where/how parts moved or disappeared. Oddly the Mid filming configuration is what looks to be on screen the most, and is what most people do for their stock greeblies configuration.
Hope these all help you in recreating whichever variant of this prop you like. I'm kind of slightly more partial towards Mid configuration myself where it has slightly more "character" with all the wonky stuff
Early Configuration:
(The original state of this prop, but
least
seen in the film)
Mid Filming Configuration:
(What's seen on screen the
most
in ESB)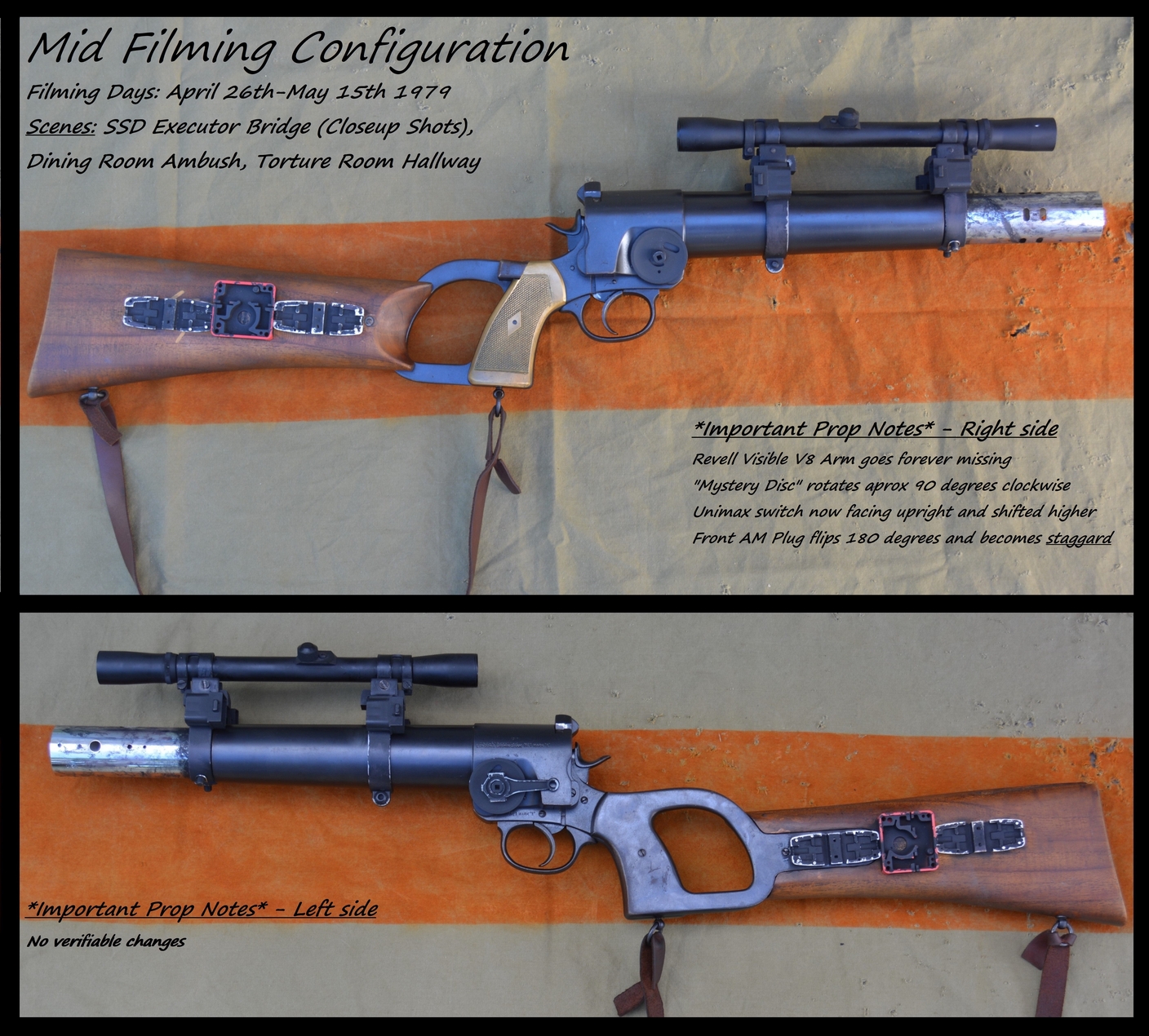 Late Filming Configuration:
(the infamous missing molex variant)
All Versions Combined

Last edited: