A big piece of the puzzle is now in place: the suit, thanks to Clothears. I actually began thinking about Clothears for the suit back in 2009 and got some swatches from them. Unlike everyone else at the time, they were not using tackle twill (don't get me started on that) for the vest which was a big plus in my book. I hated the tackle twill craze (hey, I said
don't get me started
). Plus they had great patterns. When I came back to this build last year I got more swatches and liked practically everything about their ESB. The patterns and materials were even better than before. I especially liked that they had nailed the cone-shape of the neck seal, something absolutely nobody else understood.
I really felt like they 'got it' and they clearly knew what they were doing. I liked everything except some of the colors, so I wrote them to ask if it was possible to make changes to the colors. After some discussion it became clear they were very easy to work with and were perfectly fine for making changes especially if it meant increasing the accuracy. This took a few months of sporadic emails to iron out but this is basically what we changed:
Their ESB as of last summer looked like this: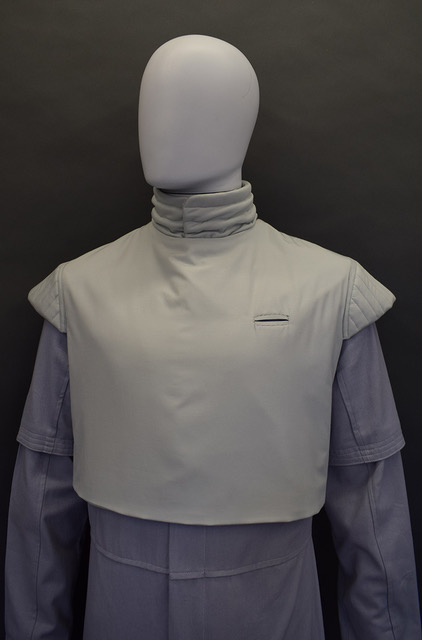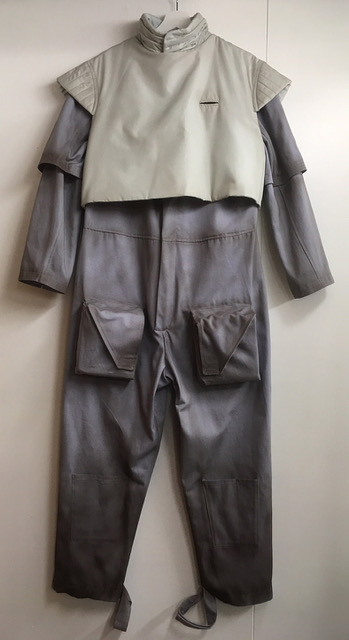 Just magnificent. Except the neck seal and vest should be different colors. The vest was perfect, but the neck should be much lighter, like it was almost still ST white or a very light gray.
I also noted from this same photo how the vest neck seam hugs the bottom of the neck seal without any gap or bunching. It's a perfect fit, which I was not seeing in their version. I wasn't sure if it would be possible to achieve but I asked for it anyway.
I sent this as my color suggestion:
I don't know what miracles they had to perform to get the neck seal the right color but they totally pulled it off.
And they also just completely stunned me by getting the fit between the vest and neck nice and tight all the way around.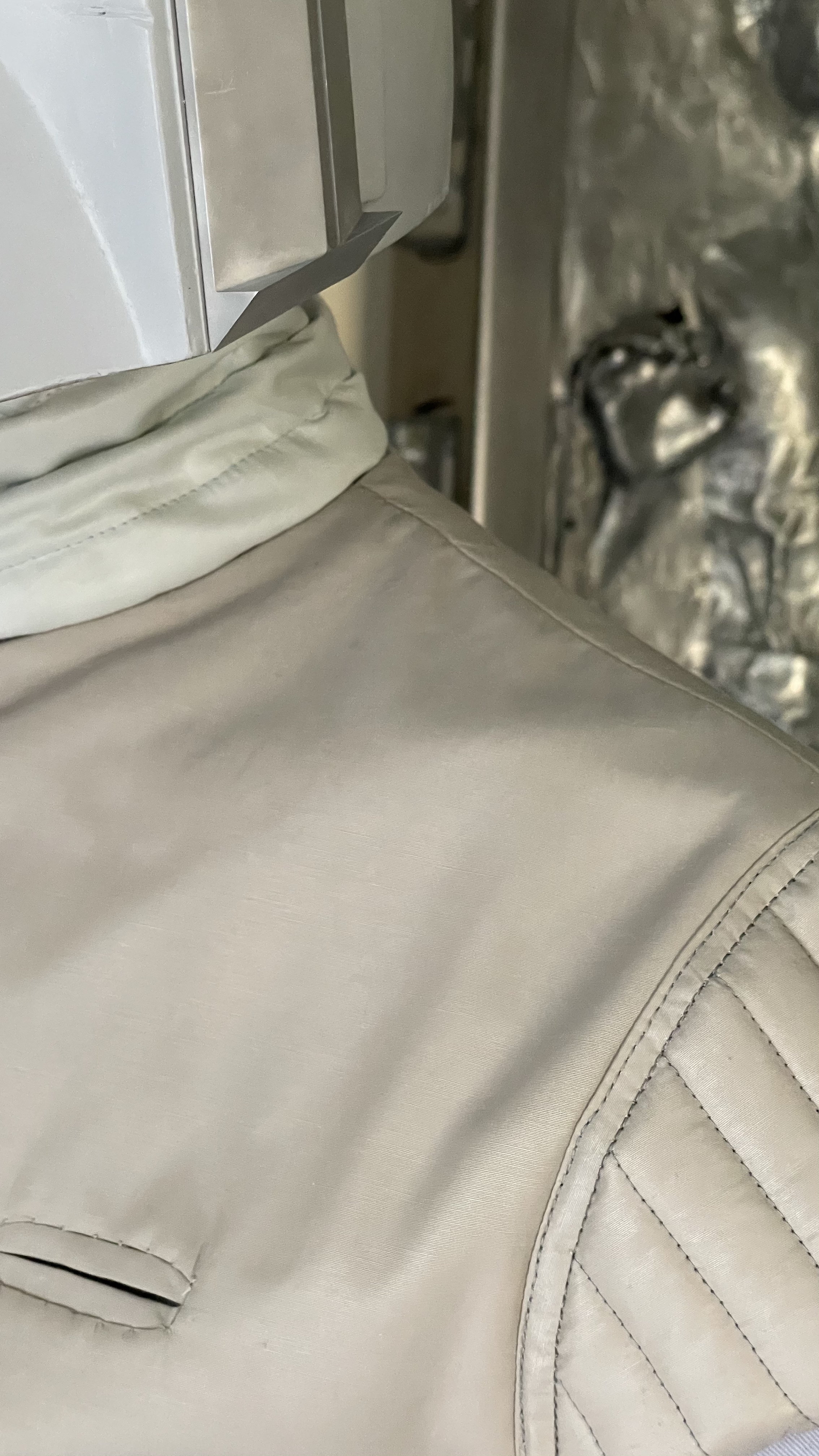 BAM. NAILED IT. This might just as well have Bermans & Nathans labels on it. Simply stunning.
There were some changes with the gloves as well. Their do-it-yourself kit had the pads as the same color gray as the vest. And the stitching down the pad of the back of the hand was the same matching gray. I noted the pads should be white and the stitching should be black or dark gray.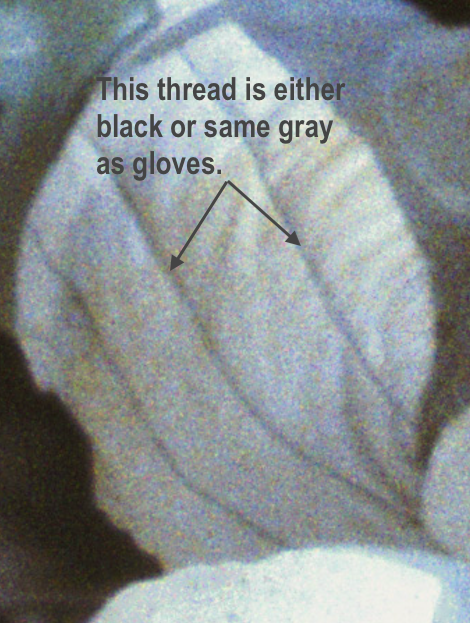 But I ended up trying to do the color changes myself when I got the kit. Not my best idea.
Despite multiple efforts to get a professional to sew the gloves, I couldn't find anybody to do it. Luckily this was near the time Alison and Jude were moving so Alison said she could do them in some of her down time. Lucky me. When she got them back I think she finally realized the degree of desperate Fett obsessiveness I suffered from and offered to change the material for the pads to white and add the dark stitching. Probably out of sympathy. Hallelujah.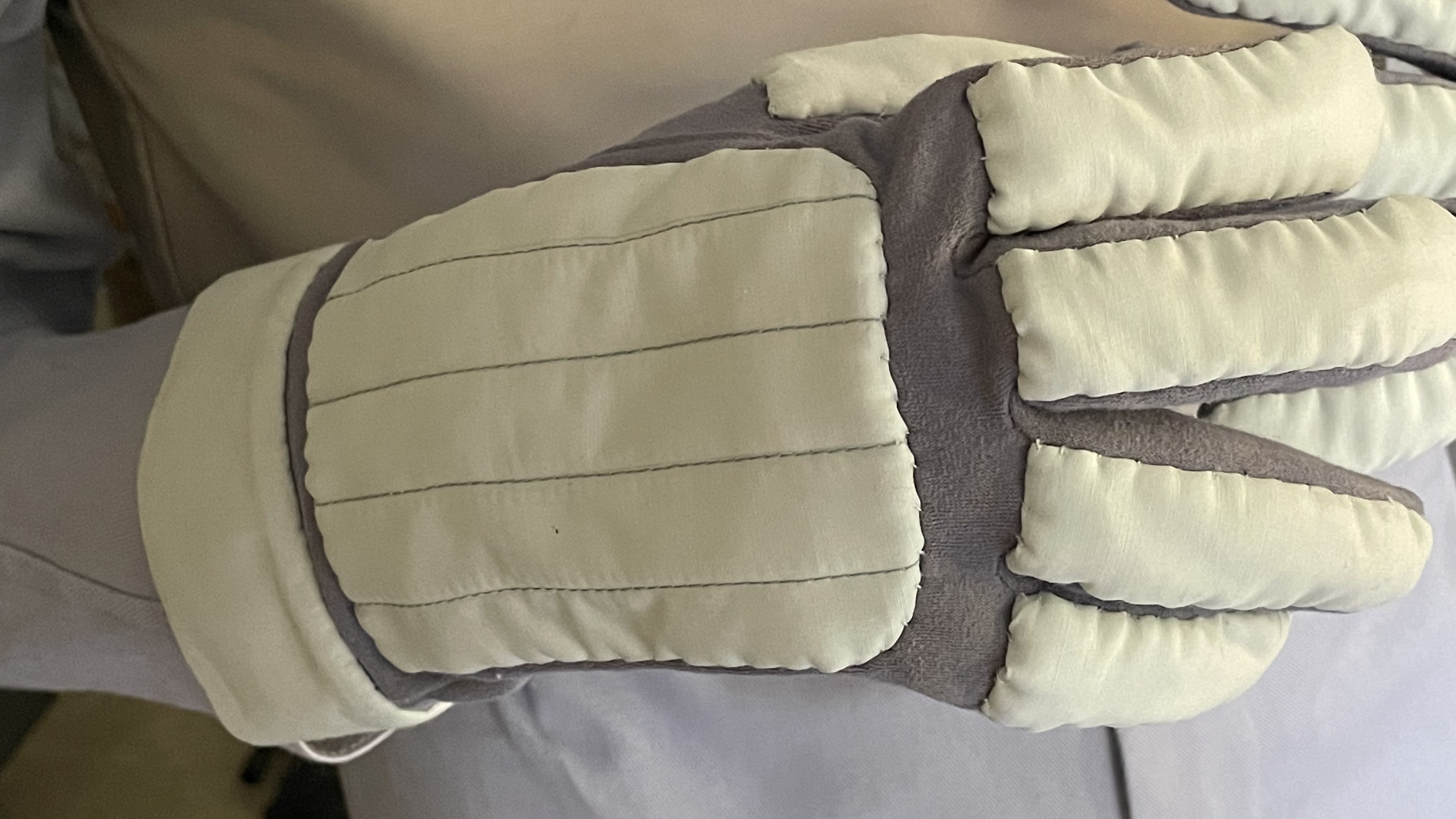 Such a splendid job. Absolutely top notch. Couldn't be more pleased. So I got it on the mannequin after some adjustments.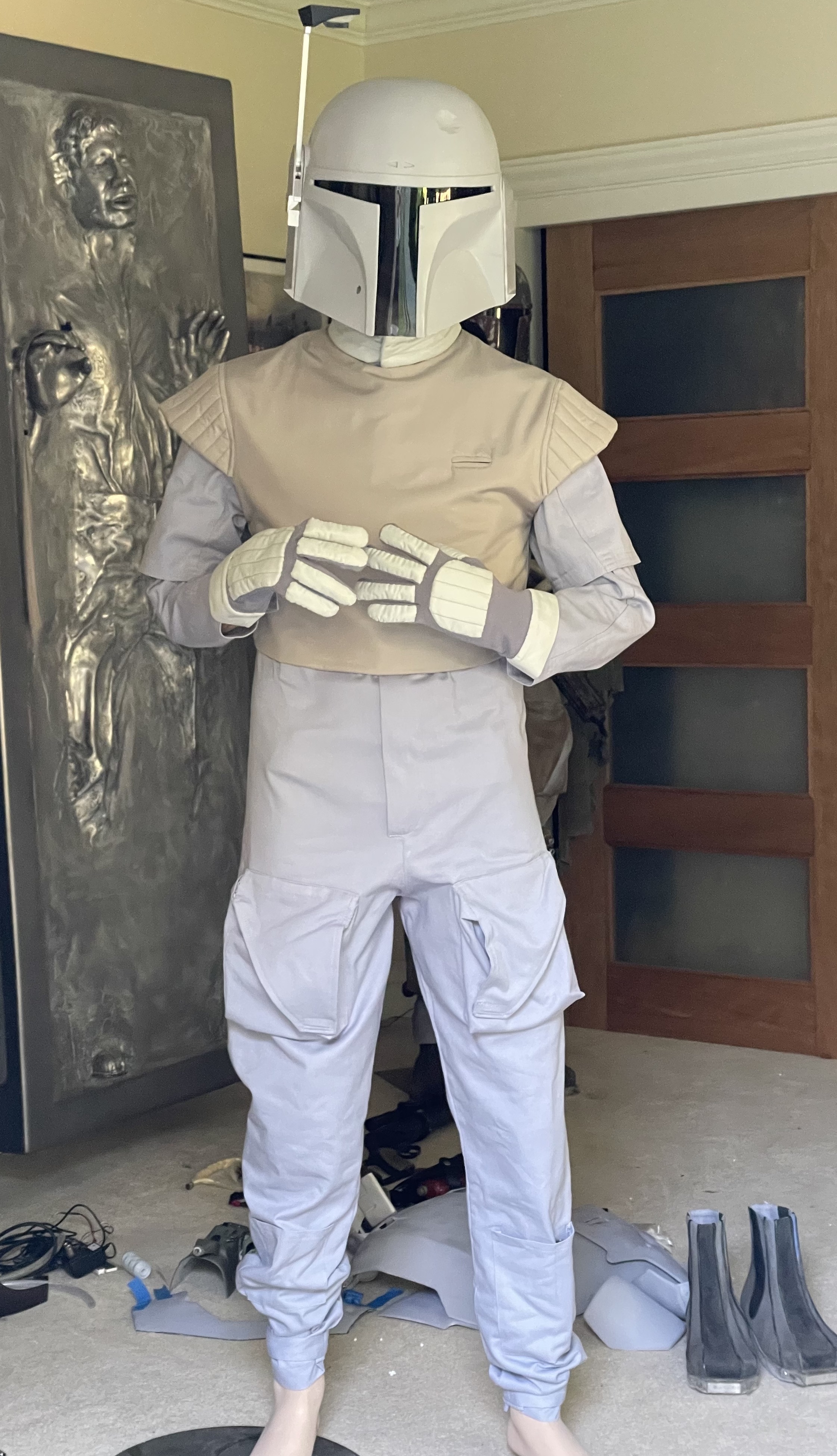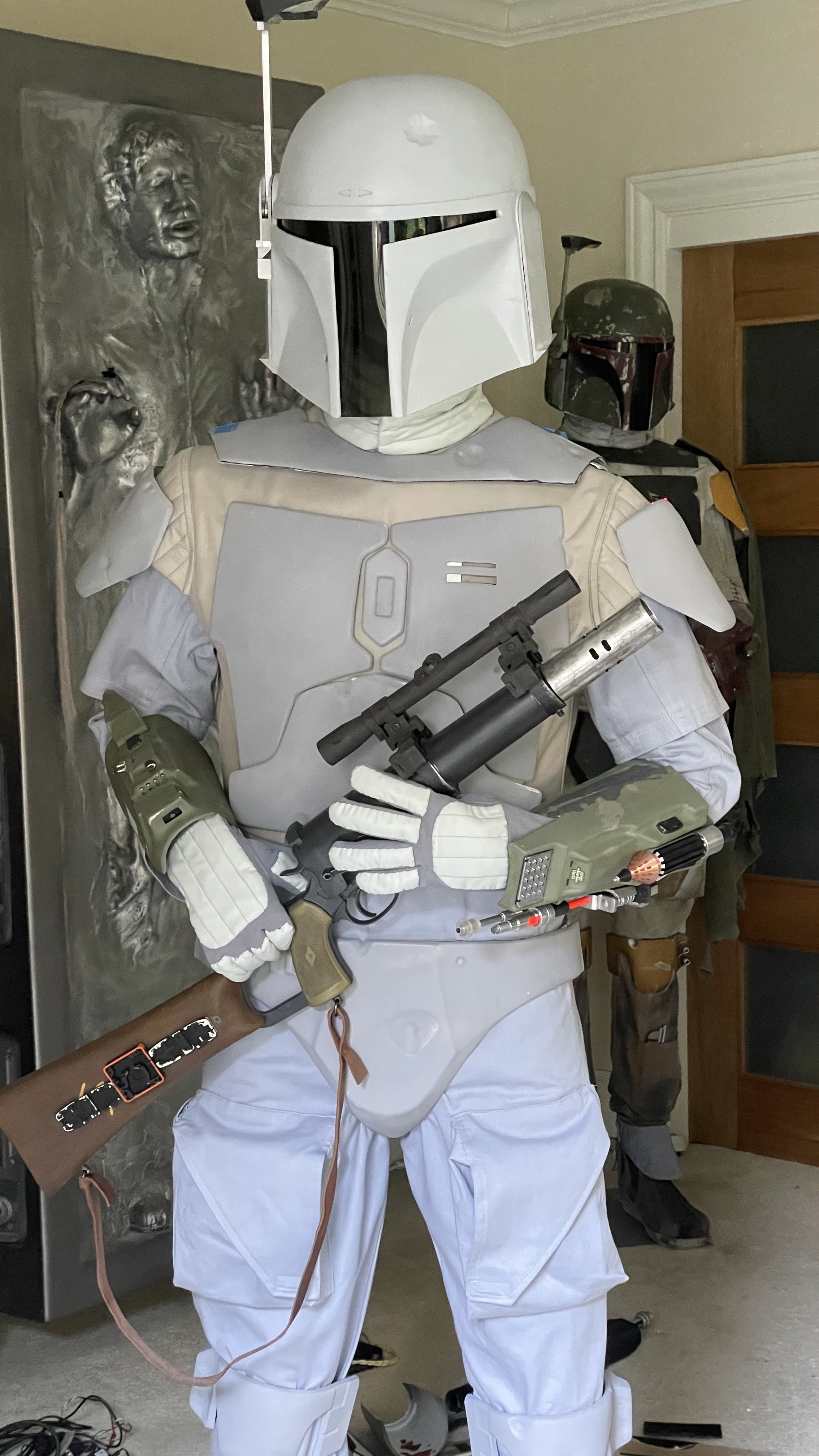 Last edited: