Hi,
my name is Marc and I am going to build
Boba Fett
(ESB). I am member of the 501st (German Garrison) and already own a Stormtrooper, Snowtrooper (ANH) and Tusken Raider (ANH Banta Rider). My older son is trooping as a Jawa and two days ago my wife joined with a Tie-Fighter pilot (ROTJ). My baby is going to have Yoda for his first costume but he already joins us while trooping.
My personal connection to Boba Fett is not only because he is of course one of the coolest and most mysterious characters from Star Wars. When I asked my wife to marry me in front of 160 501st members, 100 other cosplayers and maybe 400 viewers Jeremy Bulloch and Daniel Logan where standing close to us wondering what just happened (they don't speak German
) and where the first congratulators. We have a signed Boba picture above our bed to remember that day...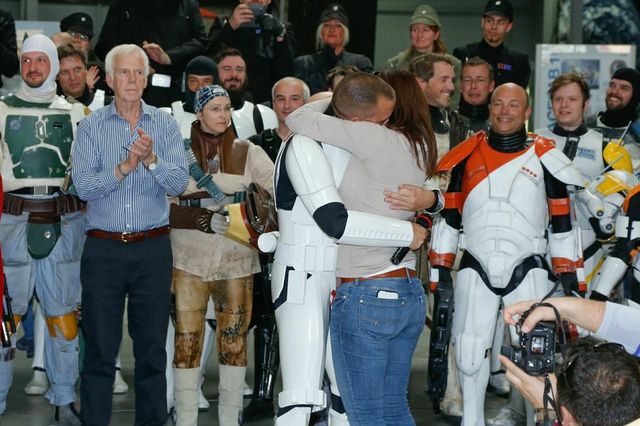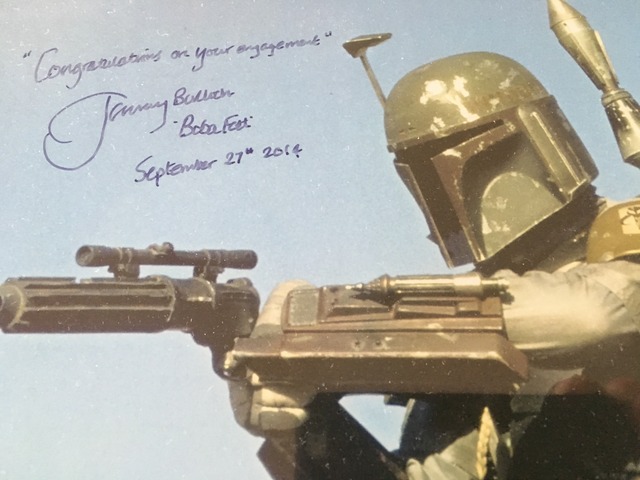 I am reading in this forum since two weeks for every free minute and now I started to collect all the pieces for my own Boba!!! Its seems easy with all that informations here in the TDH...after this short time reading here I can definitely say this place is one of the best when it comes to Star Wars costuming! Thank you all for that...
Yours Marc
Last edited by a moderator: