Active Hunter
TDH PREMIUM MEMBER
Good evening TDH members. I never posted up a build thread before so I thought now is a good time. My ROTJ Fett is almost taken to the limit , so I figured I'll build a Fennec Shand for my wife to get her in on the community.
For those of you who follow me on Instagram, you have seen most of this content.
I started with the helmet. Great cast by a seller on Etsy. I'll have to look his name up later. It certainly was a pleasure to work with I must say.
How it started..
How it's going ….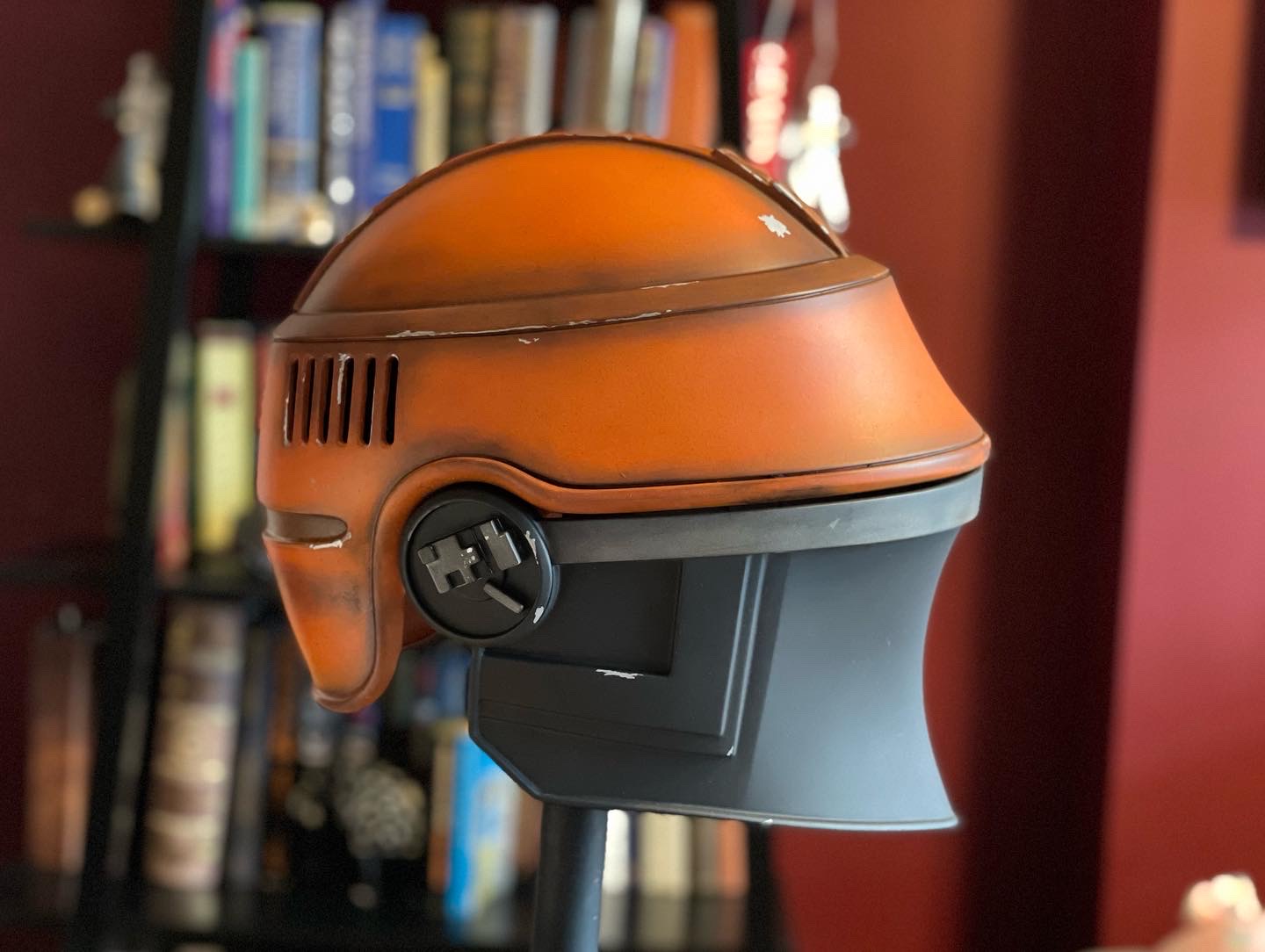 Next up is the greeblies for the chest, arm and box on the hip. These are being 3D printed by a fellow Dented Helmet member
Lazerjock
he was kind enough to take the time to do this for me and I'm very greatful. Can't wait to receive them, as the are in route to be delivered Tuesday.
There is a butt cover detail that is in the works.. more on that later as the plan comes together. Its a cool detail that's going to bring the bottom half of the costume together. I'll post more on that once the details are ironed out.
Feel free to make suggestions and or comments. Would love any input to get this completed for my wife.
As for the boots these are the current ones Im
Looking at .
More updates to follow soon….
I ended up pulling the trigger on these from Nordstrom's
Last edited: