First of all, apologies to all the serious Fett completists here. While I love ol' Bucket Head as much as you do, I wasn't looking to spent several years (much less several thousand dollars) on a costume -- especially since so few of my friends here in Japan have even seen a Star Wars film -- and since my wife won't let me get a mannequin for display purposes, this costume gets worn to a few local parties and then retired to a closet. Nonetheless, I've put more effort and money into this costume than any I've previously made, and I've tried to be picky when in comes to the details; at least, within the requisite time frame.
I'm happy with what I've managed to accomplish in 40 days with $400, and I hope it inspires other budget Boba makers here.
Comments and critiques are encouraged; I'll be happy to share WIP pics, if there's any interest in the production process.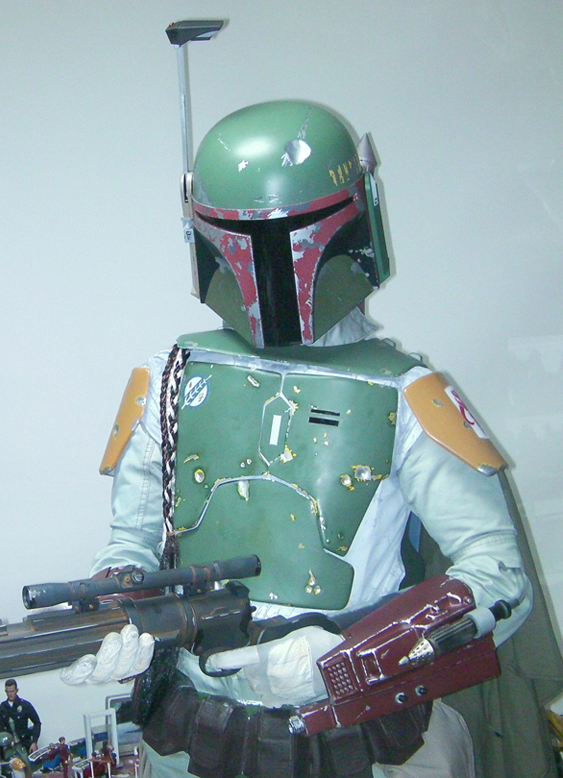 Some parts only required minor modifications, but others (like the thrusters and jet pack missile) had to be completely scratch-built... :wacko
Aside from the Master Replicas blaster, I custom painted almost everything to match the Special Edition costume (although I tried to acknowledge the ESB color scheme wherever it didn't directly contradict the ROTJ version). Paints, inks and dyes used were all readily-available Japanese brands, owing to both time and budget limitations; however, I'm very pleased with the final color mix. The jet pack still needs a lot of work, of course...
Since I uploaded some close-ups for Stormrider, I'll include them here as well: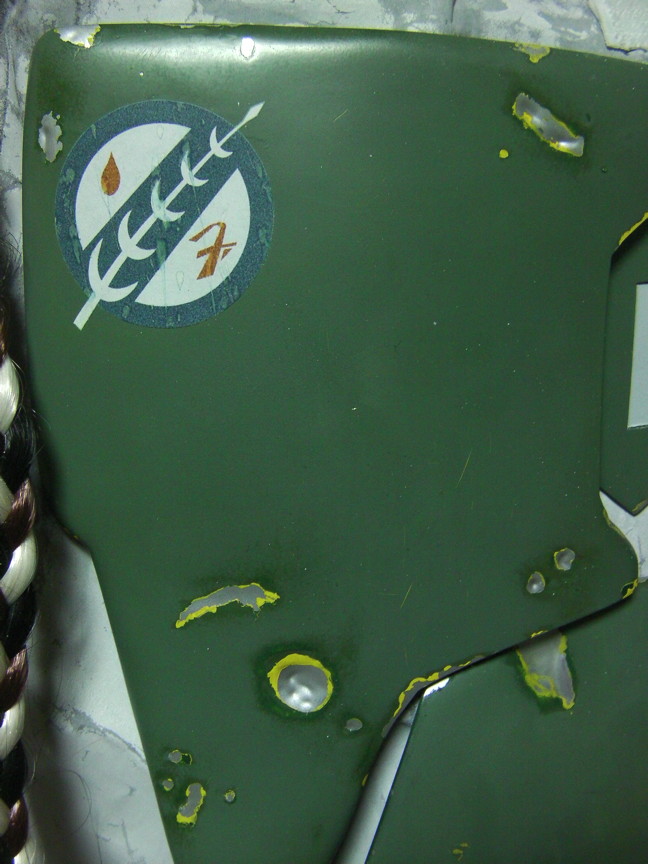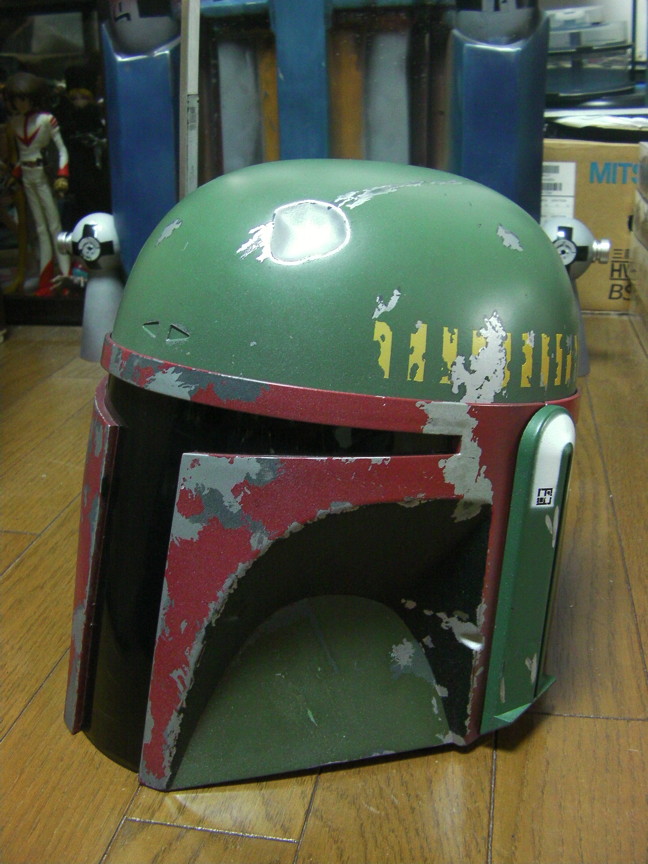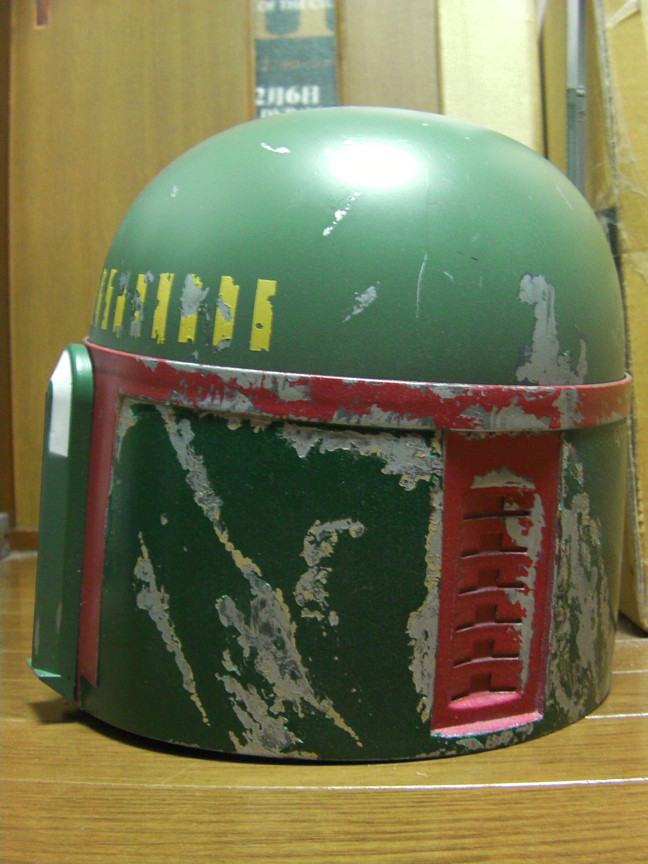 While the flight suit, gloves, and flak vest are my own custom creations, the armor, helmet, gauntlets, ammo belt, cape, jet pack, and side pouches all came from the same maker.
Can you guess who?
I'll bet some of you can identify the source!
Ted Ekering
Okayama, Japan
Last edited by a moderator: