A few folks here have known that I am the current owner of the FP Fem Fett molds with the 3/4 size jetpack and have owned them for a few years now without doing much with them. Goal was to make a costume for my wife but sadly life got in the way and that got pushed back after a few moves. Finally, I got a good reason to yank the molds out and start producing something as well as changing and replacing a few things. I ended up getting these after someone picked them up for a Fem Fett build themselves and it not working out. Goal is to make a small Fett build for my sister who is 5 foot 1" in 2.5 weeks and an employee at a major video game company with a really large costume contest and prize. Started to pull some plastic and began converting one of the chest plates to a more "standard" Boba Fett chest plate for vacuum forming.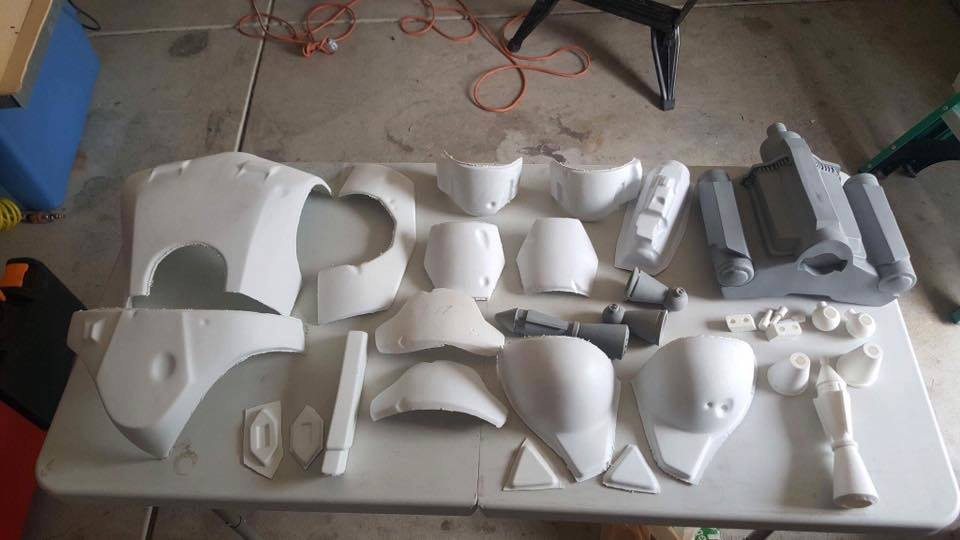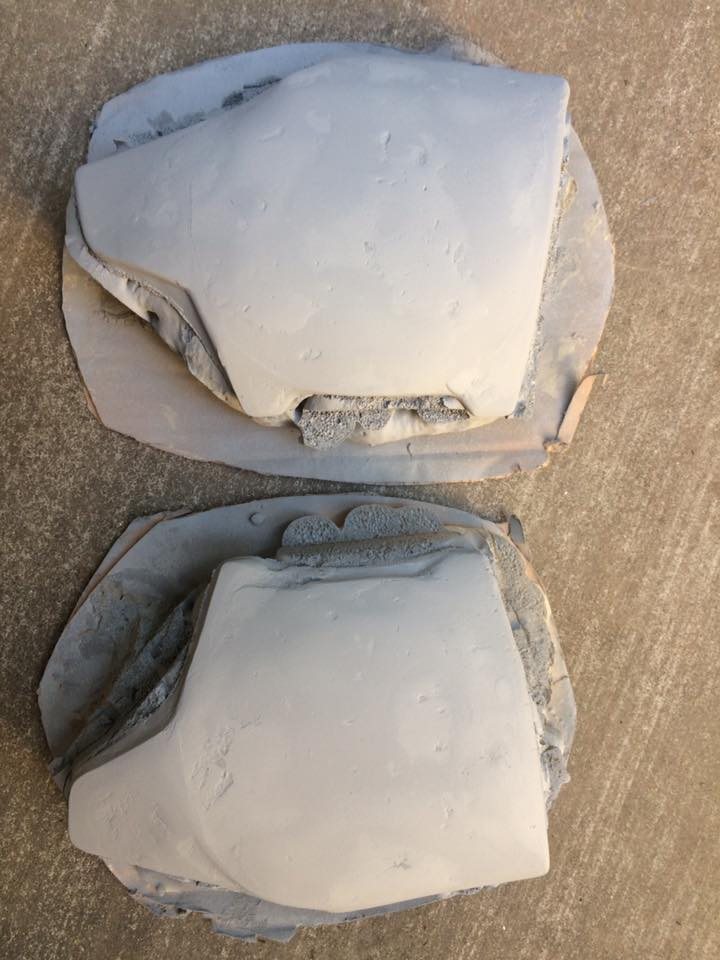 While working on the chest pieces, I continued working on the ready plastic pieces. Sanding, trimming, and priming.
A lot of foam, wood filler, bondo, styrene and cardboard and I started to get the new chest plates looking like how I wanted them.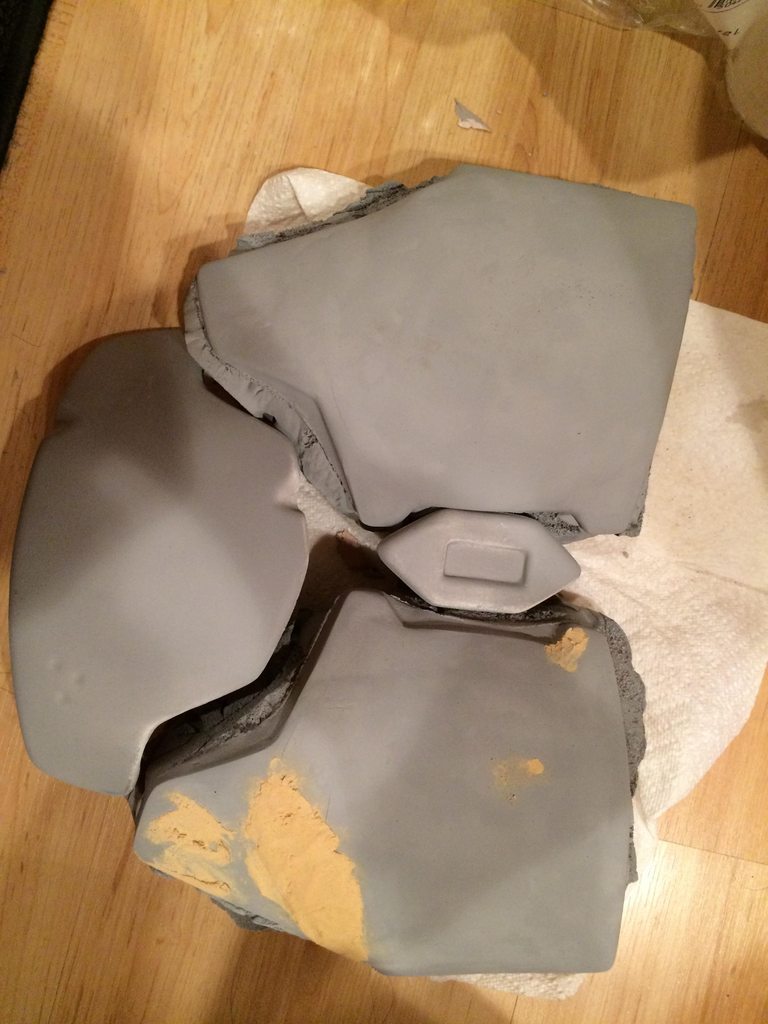 Plaster and rubber and now I have my new vac form chest plate molds. Success on the first try, pulled in .125" HIPS, trimmed and sanded in the photo