EDIT*
Here's the actual comparison of the older, darker gray and the new lighter gray (I wanted a ROTJ colored jumpsuit, so the ESB blue is another story.) Obviously in daylight it will be even lighter. This is under indoor florescent light.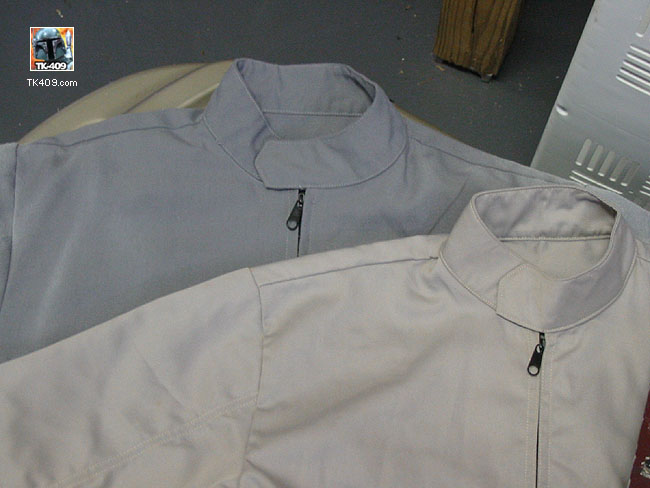 ------------------------------------------------------------------
I've been speaking with Anton at
SFP
about his gray Fett jumpsuit being too dark as I'm sure many others have. He's now offering a light gray jumpsuit and I received mine yesterday. Overall it's awesome - great quality craftsmanship, material, fit and color.
One minor problem that still exists though is that the shin pockets are still divided right in the middles, even though I tried to get him to change that. He said he would, but they must have missed it. The right short sleeve now has 2 elastic hose holders inside. It arrived from the Phillippines in about 4 weeks. Here's another photo comparison shot in daylight. The darker one on the left has been weathered to appear lighter than the original dark gray, but I think the new light gray (right) is even better.