Hi guys. I have been hovering around the forum for nearly year researching as best as I possibly could the ROTJ Hero version of Boba Fett. I finally got the final pieces I needed to start everything a few months back and thats when I started my build. I just thought you guys might like to see how it went and where it is now.
All of the colours I used were Humbrol Paints so I'll number the colours used as I go. I have to say before I start I was heavily influenced by Deathproof's Build and I found all the Rafalfett stencils incredibly helpful. For the jetpack I was really influenced by the work that Terminal Fettler did on his jetpack. There are a load of other guys on the forum who I picked up tit bits of information along the way, I just wouldnt be able to remember all the names.
My lid and armor was from Bobamaker. His turn around time for me was fantastic. He had everything ready for me within a month which is pretty good going. Anyway here we go.
His armor comes already primed which is great help to start of with so I started first with a cost of Humbrol 11 Silver Metallic on all the pieces. This was my first time using an airbrush on a scale this big. Because I live in Ireland you just cant get some of the colours mentioned throughout the forum when painting Boba Fett but luckily enough I did enough research to work out what Humbol colours to use which are very popular in Ireland the UK.
When the silver paint cured I began working using the Rafalfett stencils. I found it really difficult to get the stencils and wax paper to work well for me on the armor so I decided to go freehand and to do the best I could.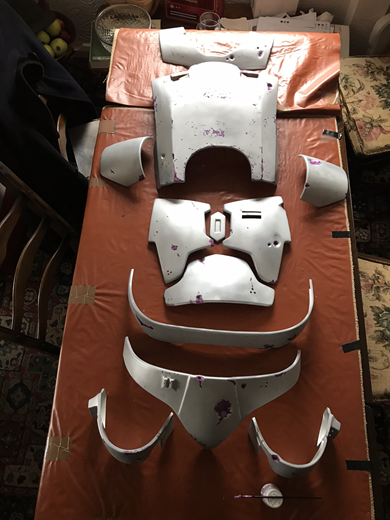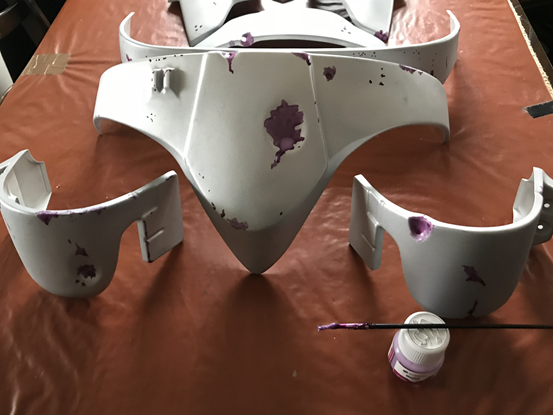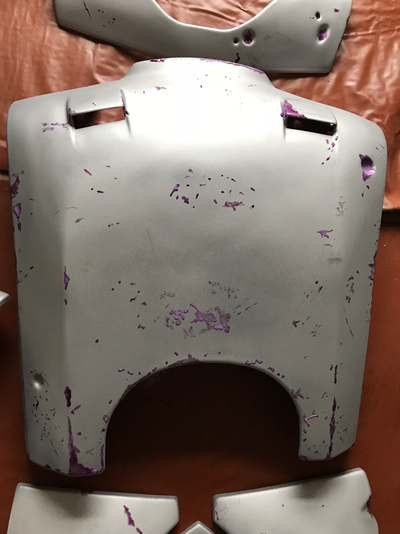 Rather then spraying the entire armor with Yellow 81, I just sprayed it in areas where I knew the yellow appears on the armor. I then used the maskol again over the yellow areas. This meant in some cases I was masking over masking fluid that was already used on the silver areas. Its a different approach to a load of builds and I wasnt too sure if this was going to work out or not. You'll have to forgive the mother in laws lacey table cloth
The photos are not the best in the next set of photos but I was pretty pleased with the result. I used Humbrol 78 which was as close as I could get to Tamiya XF 65 for the armor. When it cured I then began to peel off all layers of the maskol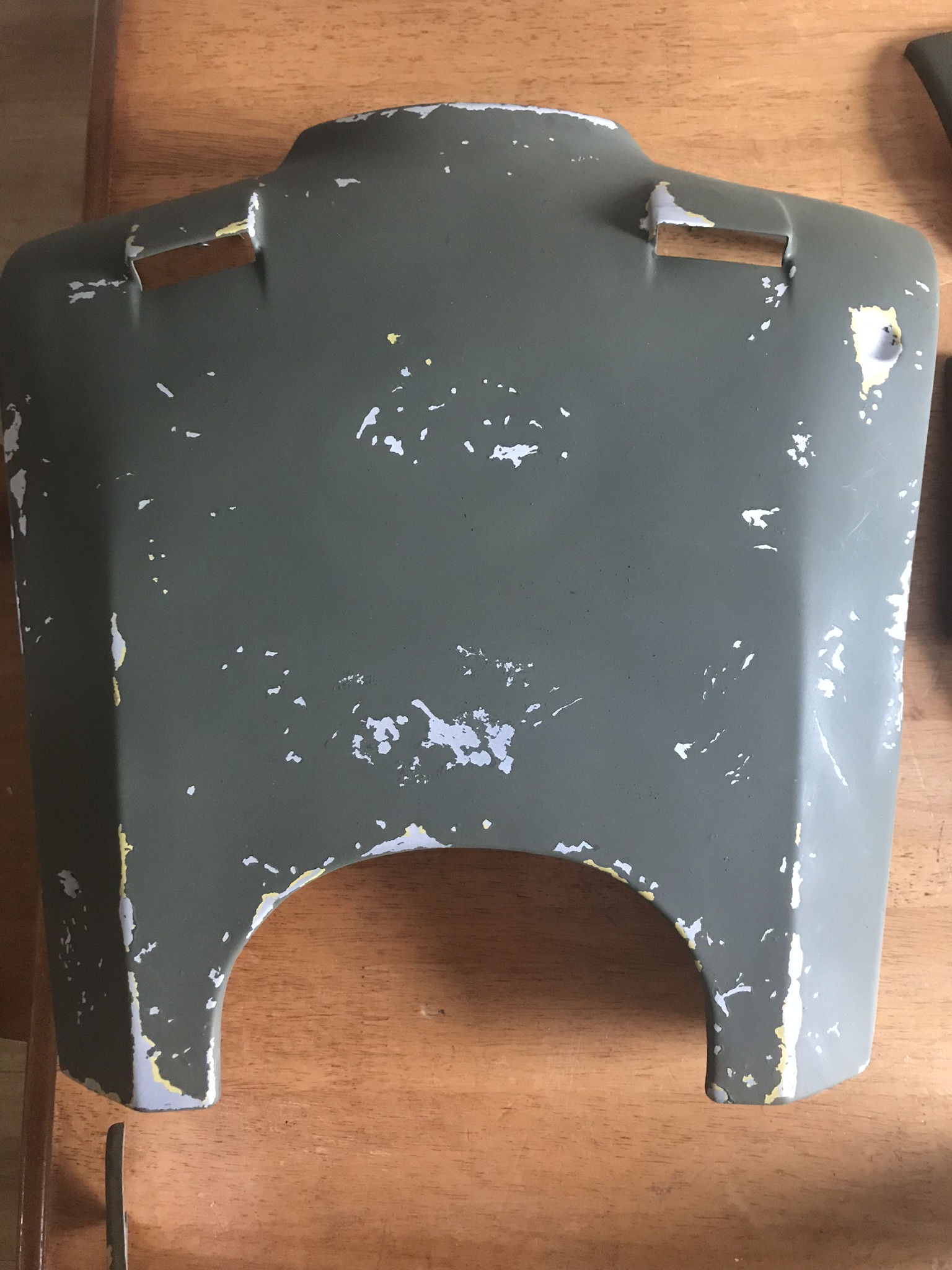 Tackled the knees and shoulders next. The approach I used for the armor worked out pretty well so I used the same approach for the shoulders and the knees. The colours used here are Humbroll silver 11 as the base, then masked with maskol, then Humbrol yellow 103 for the next layer, then Humbrol 154 for the following layer all followed up with a light spray of Humbrol Orange 82. I'll dust it later it later with some black Humbol 33 later