A long time ago, Not so far away… Back in 2004 I started costuming/cosplaying, mainly out of love for Star Wars. At a certain age you really become to old to play with action figures so the main goal was to remake my favourite one on a 1:1 scale. Little did I realise how long this would take, nor what the costuming part in general would lead to. I was 16 when I started Boba Fett, on a very tight budget. It was a long journey to get him completed.
What I remember most is spending my time with fellow dutch STAR WARS fans, and international ones right here on TDH. Ofcourse I had been a STAR WARS fan for much longer. With the 501st we did alot of cool stuff, and again, spending time with fellow fans was awesome! Alot of people ask me "how did you learn to do all this? How should you weather your costumes?" Well… Make a Boba Fett costume and you'll run into alot of challenges on all those aspects. I learned so much from this guy and nowadays a sometimes still find myself applying the same techniques in new projects.
Little did I realise this whole costuming thing would turn away from STAR WARS and into the gaming industry. Travelling the globe everynow and again, meeting all these amazing people and doing awesome stuff with companies like Ubisoft is just an incredible leap from that… boy who started making a costume, to the man I have now become. I'm a father of 2 daughters, who themselves love STAR WARS and through them I'm all thrown back into the Force again.
Here's my AC costumes on display in Paris for the PGW: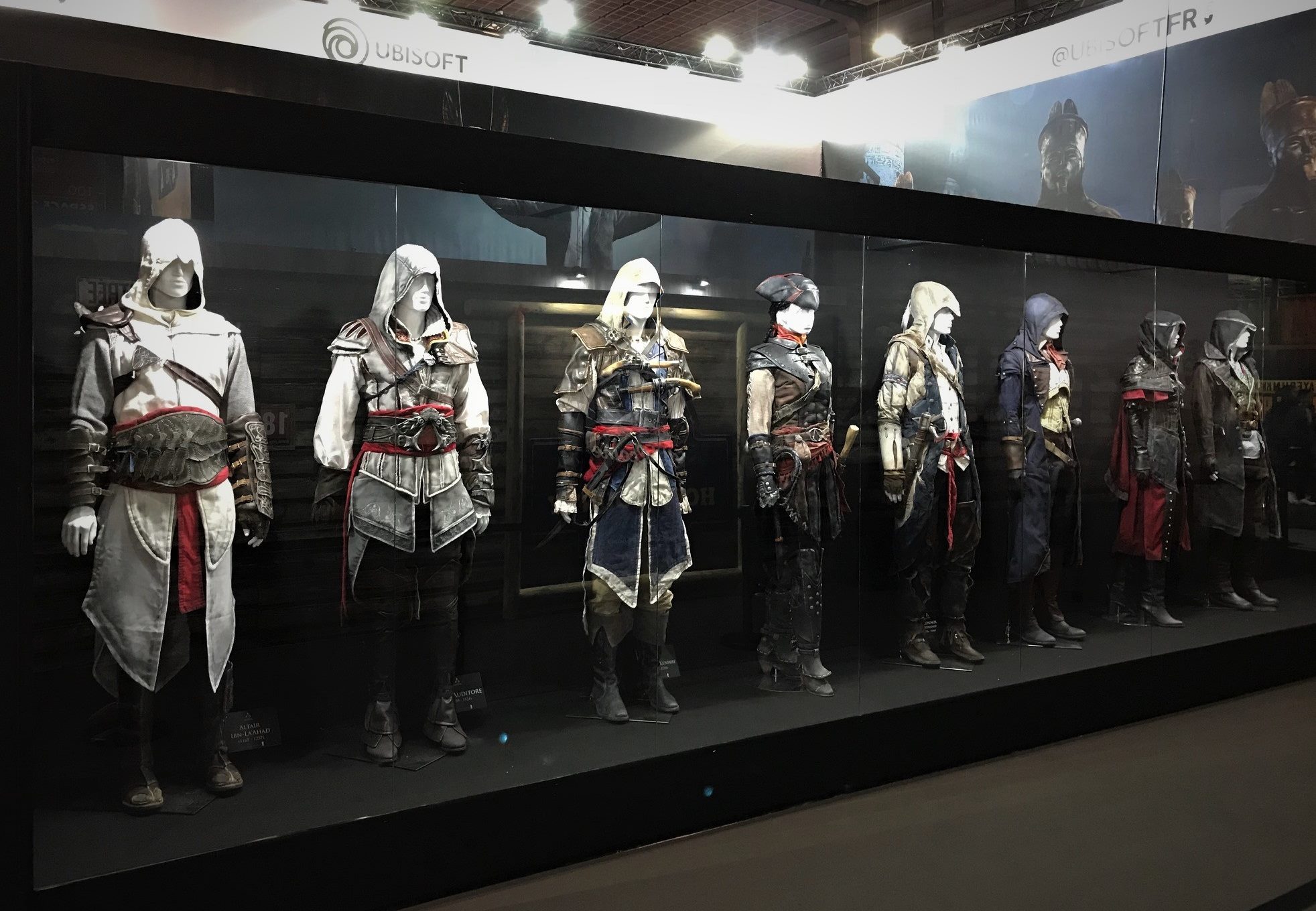 I updated the weathering on Fett, made a new blaster… added toe-spikes and we did some proper photo's to celebrate "The Last Jedi"'s release. RBF-productions-NL is my company…. Rick Boer's Fantasy productions right? Yeah… that's the title now, but RBF was little more then Rick… Boba Fett in those days. It's been quite a few years and so far I've done allright for myself. Looking forward tot he next 15 years  It all started here on TDH though... So especially this week: May the Force be with you!! You are an awesome community!!
-Rick Boer