Active Hunter
Preferred Vendor
Ever since I got approved for my SE costume last April, the thought of this conversion never strayed far from my mind. As much as I love the combination of the ESB helmet and ROTJ...well...everything else, I aspired to build a version that is true to the original trilogy. Eventually, I commissioned AFFo$ to paint up an Animefan helmet in ROTJ style and he sure didn't disappoint.
I upgraded the rangefinder assembly with a Terminal Fettler topper, Dakota's hollow aluminium stalk, and Fettinator Industries light kit.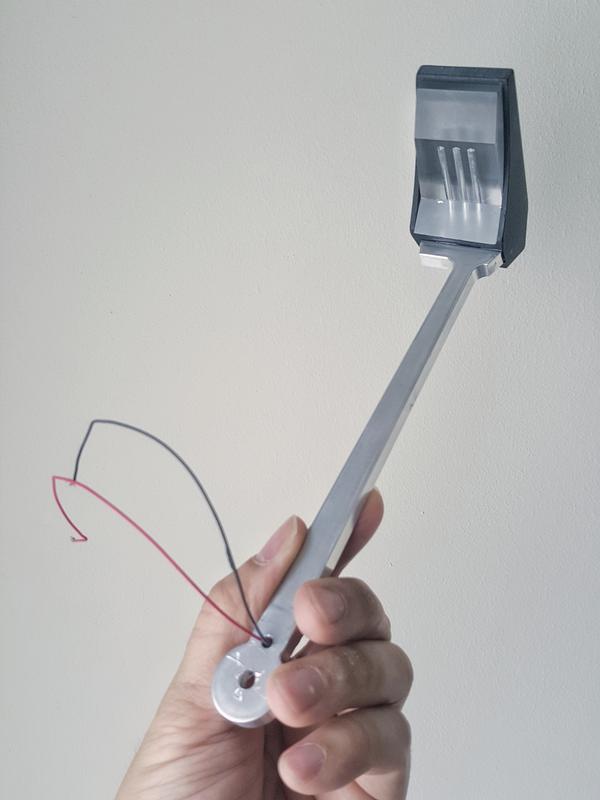 The right ear cap originally attached to the helmet via a long Chicago screw tube that was installed into the cap. The tube was too big for the aluminium stalk, so I cut it off and changed the attachment method to a magnetized one.
To ensure the stalk stays upright, I embedded a magnet into the ear and stuck a 0.008" steel sheet on the stalk in the corresponding position.
Video of the lights in action
Then comes the nerve wrecking process of adding physical damages. Normally this would be done pre-paint, but somehow this was missed out, probably due to my negligence to request.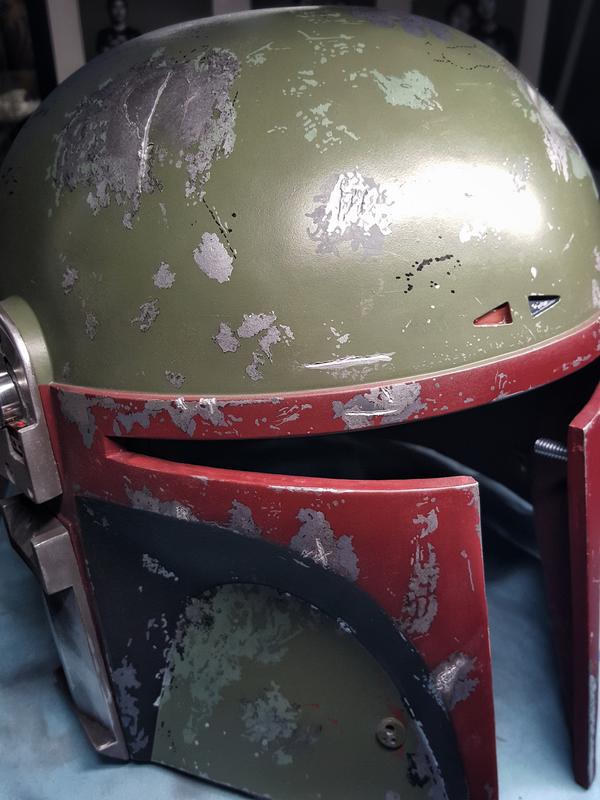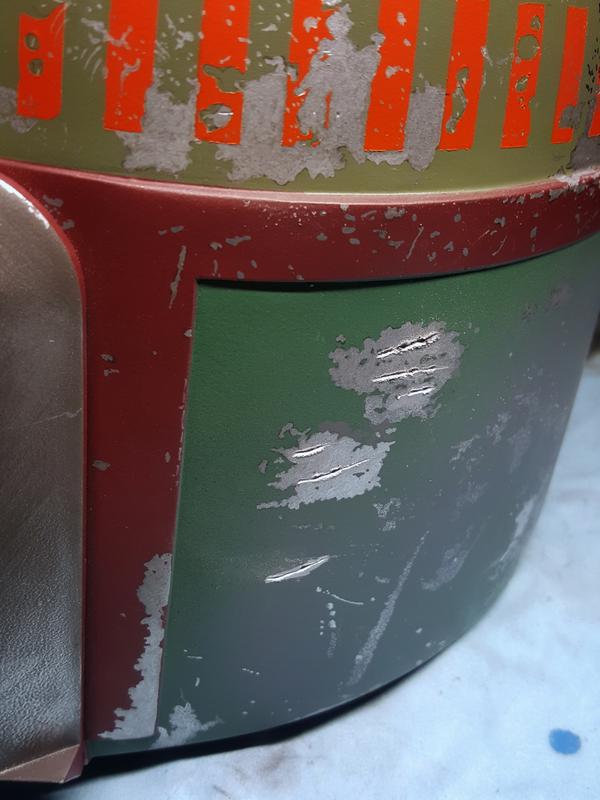 I weathered the stalk by spraying on Mr Color Spray Smoke Gray and scuffing it up with steel wool.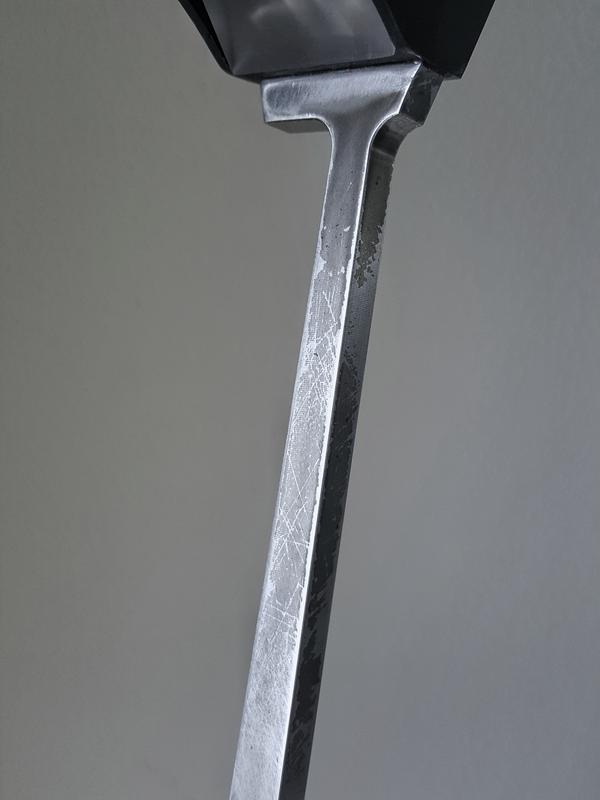 Last edited: