Well, I had this sold but it fell through.
The main thing I did not like about it was that it seemed to small on me.
So I unsnapped my current armor and taped the BM armor on it and it was dead on
.
The next thing was the top of the chest plates. They kinda stuck out on the top. They had a weird curve to them and did not sit right on my chest.
The collar armor had the same thing going on. It was almost flat and did not rest on my shoulders the way it should. Most people don't have this problem. As I said, this was my problem.
I read somewhere that you could change the shape of fiberglass by heating it up the same way you can with plastic. So I took it to work and hit it with a heat gun and was VERY happy with what I came out with
. I shaped the back plate to match.
I personally think Bobamaker makes a AWESOME set of armor but it would be next to impossible to make something that would fit everyone out there. This armor was ''Ready to go'' out of the package. I'm just nuts I guess.
So that being said, if you are teetering on getting some of his stuff, go for it.
On top of that, He is a stand up guy to work with and keeps you updated
.
This is my opinon anyway
.
The pics are of the ''AFTER'' form.
By no means was this stuff not killer right out of the box, I have just become way picky
.
So, what do you guys think ?
-Tim-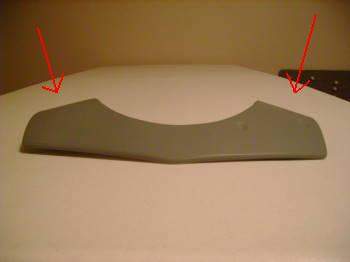 Last edited by a moderator: