Ok, I have decided to finally start the daunting project of an ESB kit. I am not looking to join the 501st but want my final product to look decent. I read reviews about the BS Boba Fett bucket and bought one for $110 on walmart's website. I know it's not screen accurate but it looks damn good to me and I figure that's what I want for my kit. Not screen accurate but good enough. So here are my questions as a newbie:
1. I've searched through the posts and see lots of people saying to avoid eBay and Etsy. I've also read a couple posts about Kriptontop/Cucblack and saw mixed reviews. But this looks like a decent soft parts head start for the price. Given that I don't plan to join the 501st with my first build, would this not suffice? It seems the negative reviews in terms of people not getting their costumes and needing a refund was not recent so is it possible that the customer service will be alright? Perhaps it's hit and miss?
2. What about this armor kit from IO? Again, it's on Etsy but looks pretty ok to me.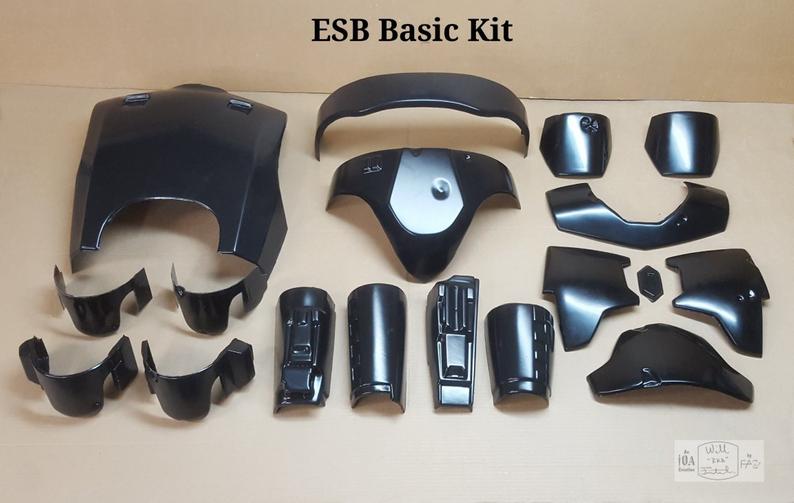 3. What do people charge to do the paint job on the armor pieces and if I wanted to go that route, how do I know who to reach out to?
4. If the above two etsy options are definitely to be steered clear of, what other options do I have for buying the soft parts and armor? I've read posts where people recommend certain members but do those reputable members only work occasionally when they do a run or is there always a reputable member that will sell their wares?
Thank you in advance!
Last edited by a moderator: