***Guess I should have said this from the start, feedback, comments, suggestions or insults are encouraged. Would like to know if anyone cares for me to continue with progress pics or just wait till I finish and show the final product without the intermediary steps.***
I actually started a couple weeks ago but figured I was happy enough with current progress to start a thread. I am making two buckets based on Alans (a genius) Templates. I started by building the sintra version of the WOF templates, then filled it with hydrocal white. It's hollow underneath to save materials and lighten it.
The first try wasn't the cleanest. The mandible collapsed partly and the overall shape was slightly distorted due to my own mistakes. I trimed it down initially while the plaster was still soft. I wasn't too worried about how rough it was since this is a base for a clay sculpt.
This is where the Sculpt sits now, after a couple more hours
I pressed the sintra cheek peices to clay and left them in place to reduce the surface I needed to work. Yeah, OK, I am a cheat.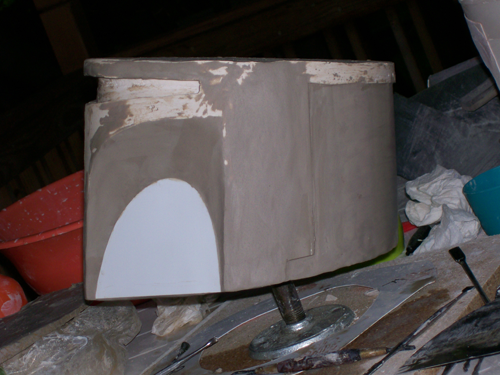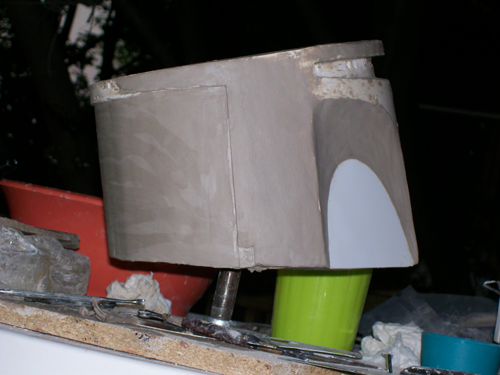 I used water based clay even though I would have much prefered to use my chavant NSP. The wax/oil based clay wouldn't stick to the gypsum near as well as it stuck to my fingers. Wasn't thrilled about it, but so far I am pretty happy with the water based clay.
I will be starting the dome this week when I decide on a suitable base material to start with.
I have started a second one as well, at 85% the size of the original WOF template size.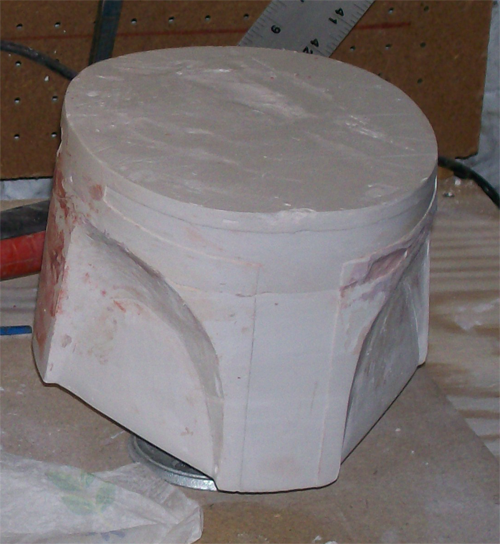 And side by side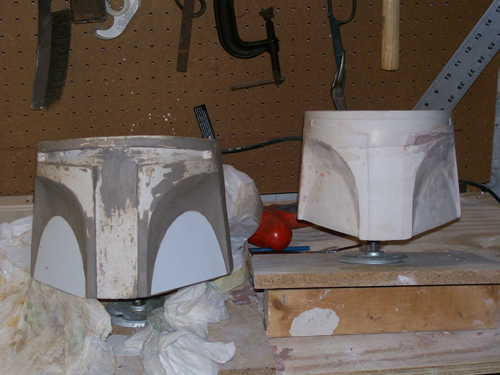 I am doing them without the ear pieces so when I mold/cast them, they can be customized.
I did the baby sized one differently than the large one in that I didn't cut out the mandibles, but instead I molded them in reverse inside like this.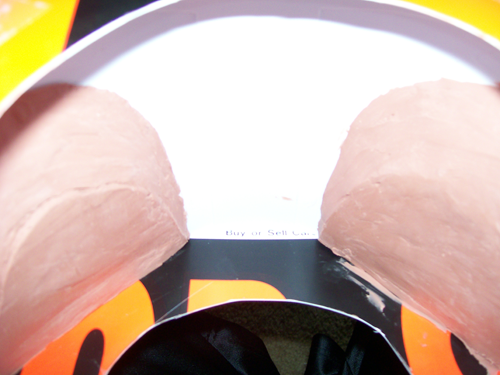 That meant a lot less clean up. It's not a Bobamaker or Sgt Fang, but at least I can call it my own. There is hope for those of us with limited/no skills. More to follow...
-x
Last edited by a moderator: