Hi Guys,
I've been doing some research on the original attachment method, used to attach the chin strap inside the ESB hero helmet. I've got as far to find an original chin strap and original riot helmet cup, for my lineage helmet. After looking at references photos, of the inside of the ESB hero helmet, I found a discovery, I've not been aware of before. This may be a new find or I may be completely unaware (it's a win win). The right strap, is attached to the brass bolt, used to attach the hero ears in place - as seen here :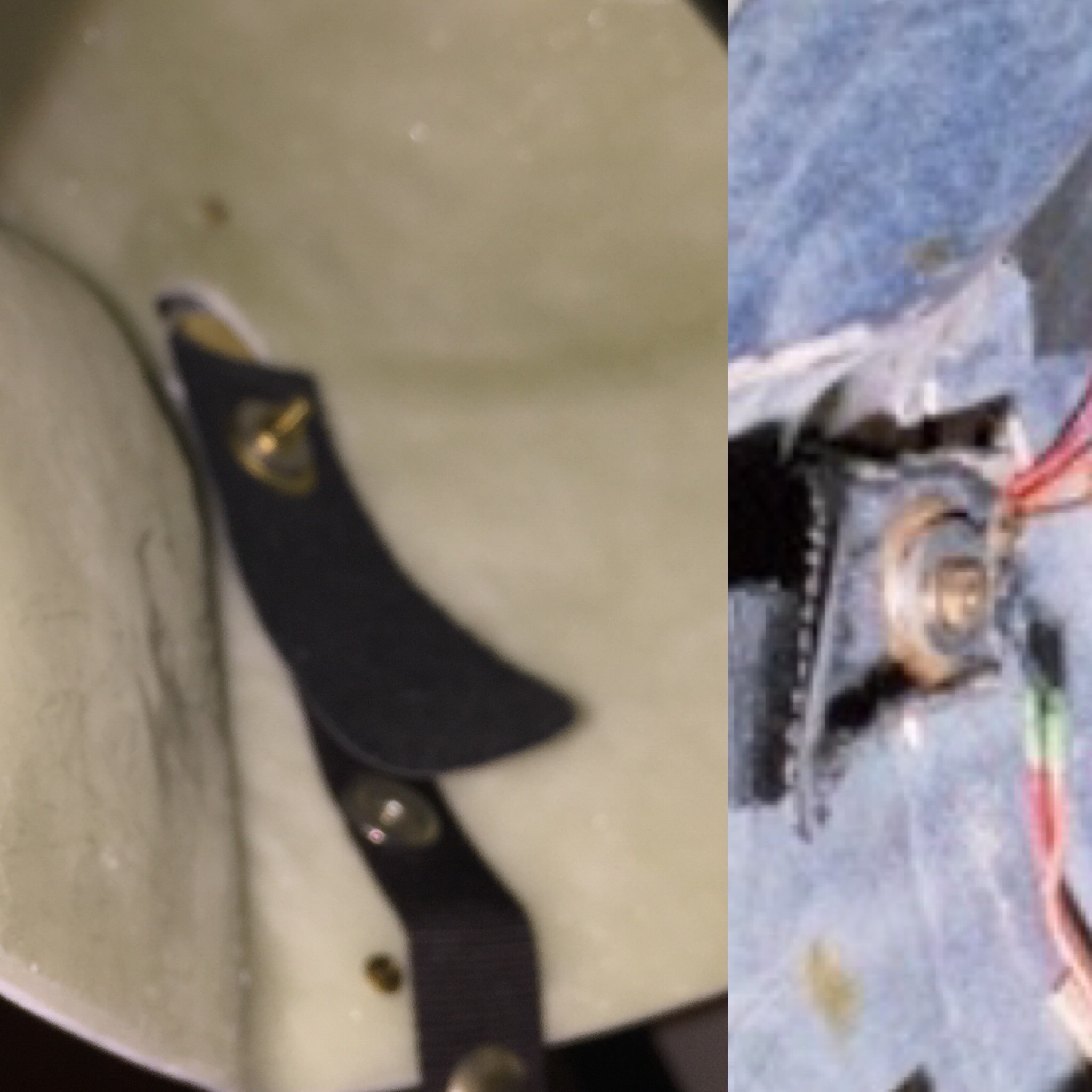 Left is my helmet, (bolt needs to be cut, to original length).
The left chin strap, dose not attach to to the ears, as seen in this photo :
As you can see, the left ear strap seems to me, to be attached to a piece of ABS plastic (like the armour method), with a nylon screw through the brass eyelet.
I've never been aware of this, after looking upon numerous amount of threads. Maybe someone could link me this finding, or this is the first. At worst I'm completely wrong.
Here's a photo side by side, the original method used to attach the armour pieces to the chest :
Last edited: