My scratchbuilt shin tools ala WoF PAINTED!!
Almost done with these suckers...
I find it so hard to finish one area of Boba before I want to move on to another...sheesh!
Thanks go out to WoF!! I used his template measurements and a pic of Bobamaker's tools to kind of get the idea of what I wanted. So a hardy Thanks to BM also!
Here they be so far...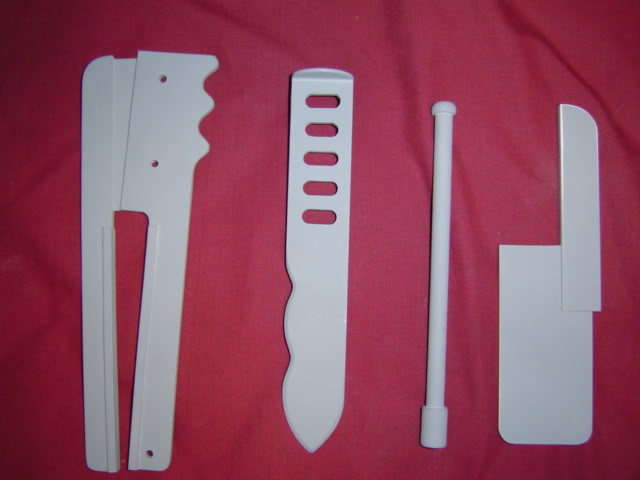 And a couple of rough form pics...
Still need to do a little work on the anti-security blade. I've already got the things together to finish it with, just need to find the time and patience to work on it!!!
Let me know what you think!
Last edited by a moderator: