Guess I never posted the final pictures!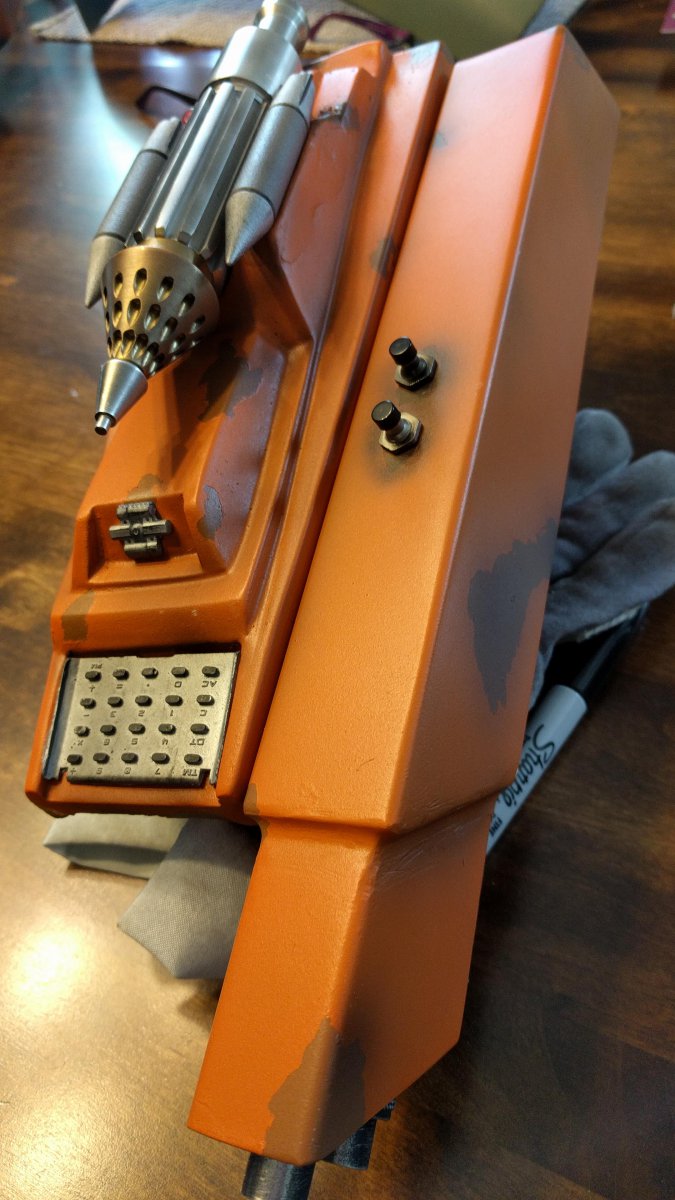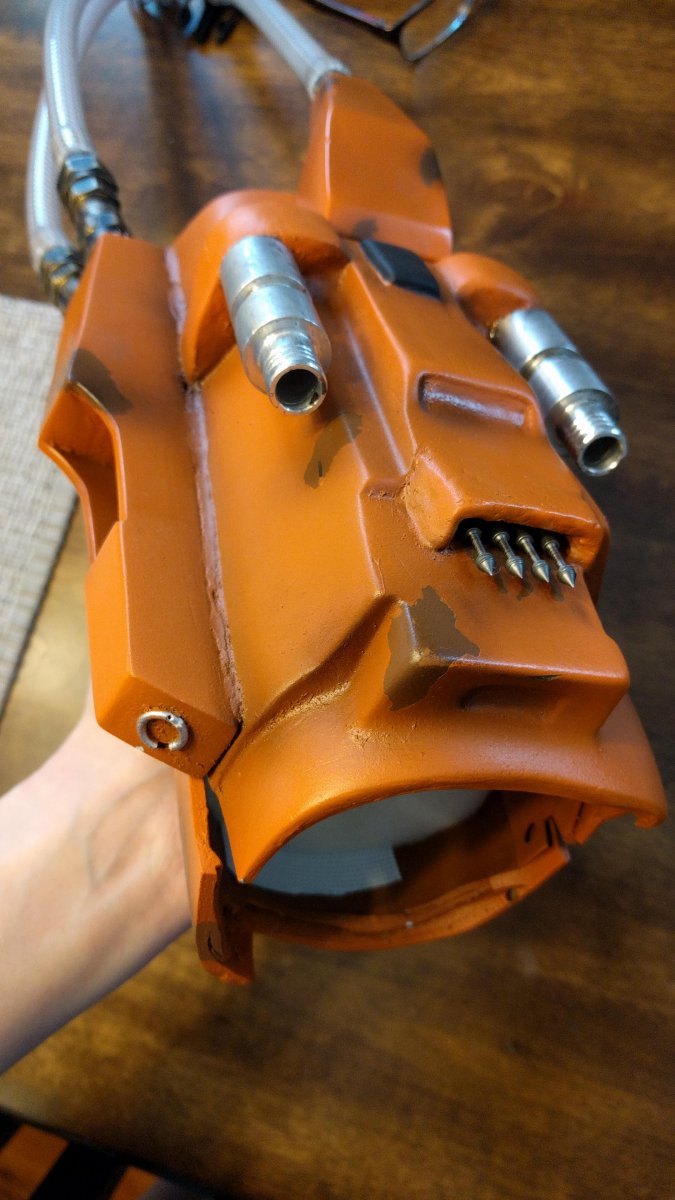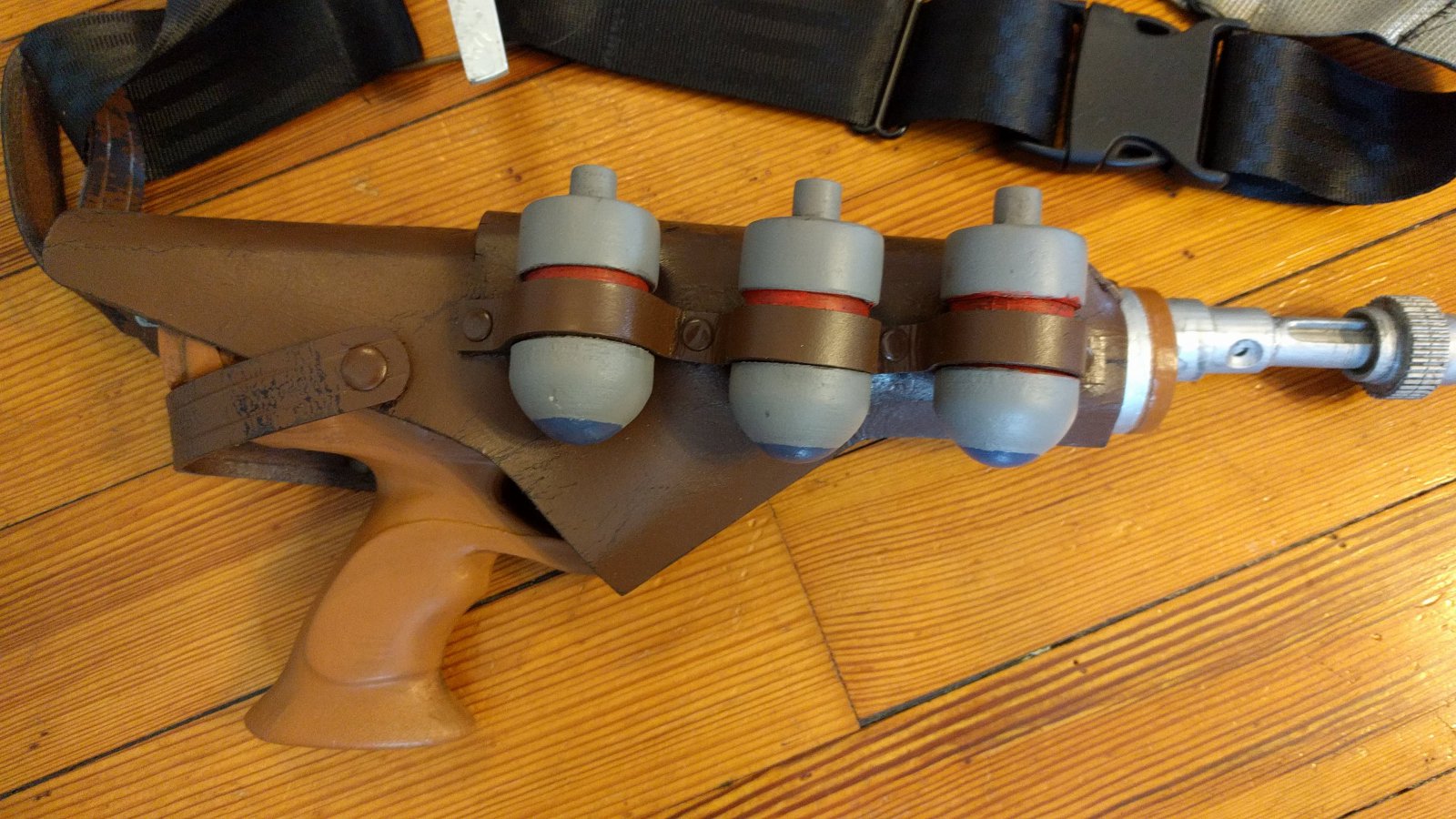 Replaced the knee armor with smaller ones, this is my only picture with it though...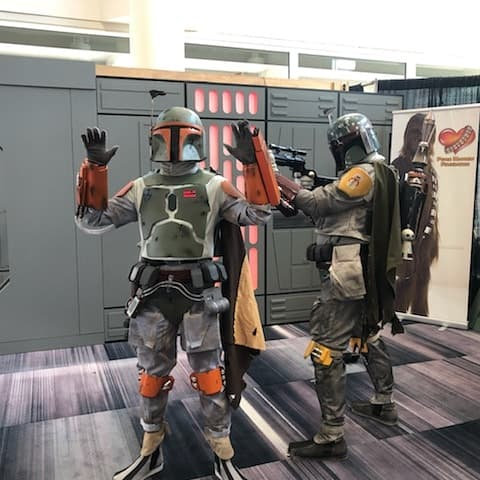 Armor is almost entirely aluminum. The gauntlets are resin with metal darts and stuff, and a welded aluminum flamethrower. Flight suit is a modified Clothears ESB one. Jetpack is a modified MoW.
Oh, and the jetpack rocket is launchable with an estes rocket motor clip haha.