I wanted to share my first few experiences trooping with the 501st.
Without the support of the members of The Dented Helmet I would have never been able to do this. Thank you!
All of the troops I go on are outdoor due to COVID-19 and everyone is required to wear a mask when not helmeted. We also practice social distancing. The 501st has all of the requirements laid out.
My first troop was outside of my squad. I drove over 2 hours to get there.
It was a birthday party for a 7 year old boy who suddenly lost his father 2 weeks earlier to an pulmonary ambulism. His neighbor set it up so we were a surprise when we showed up.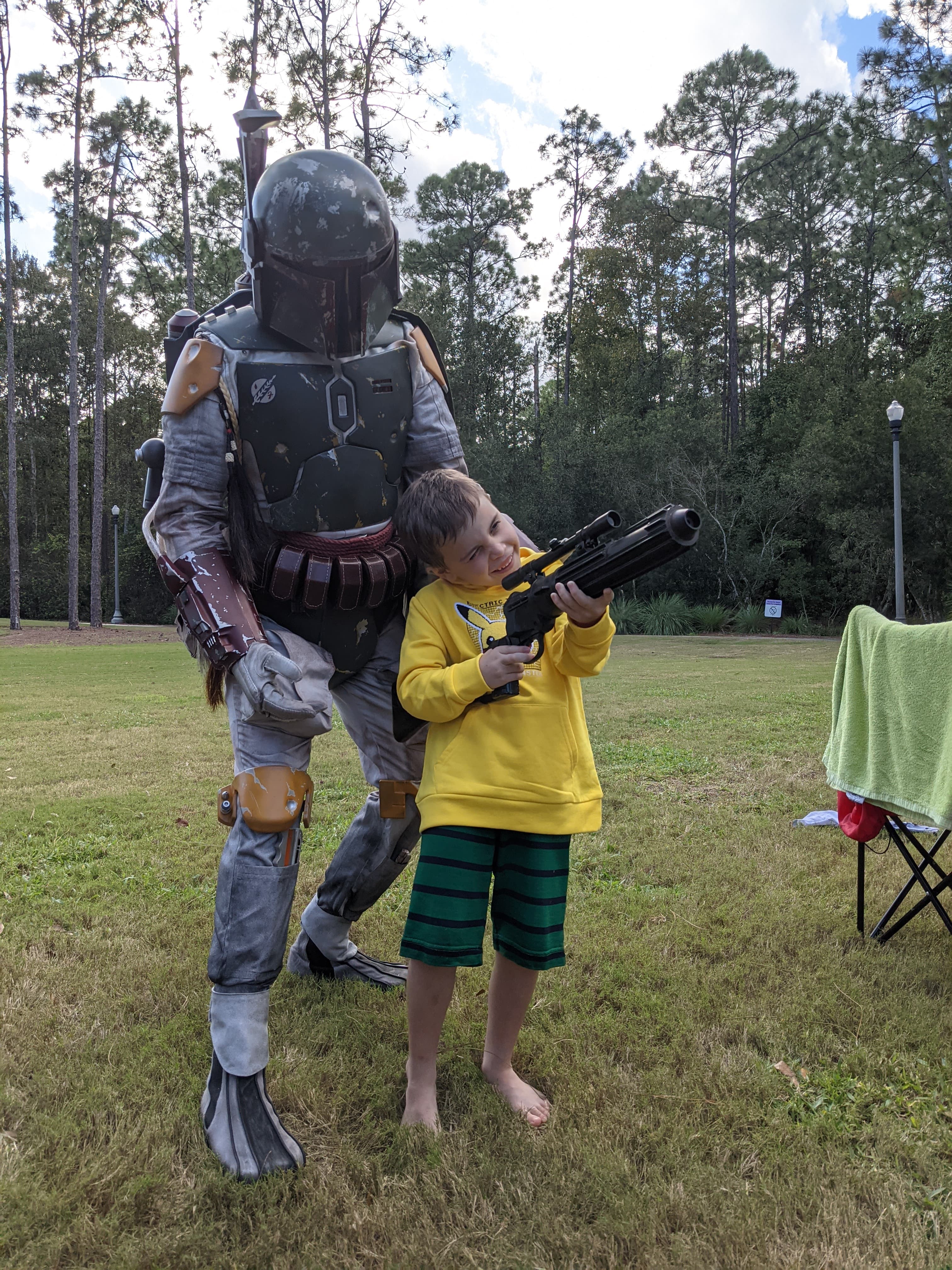 My second troop was for sensory sensitive children (autistic).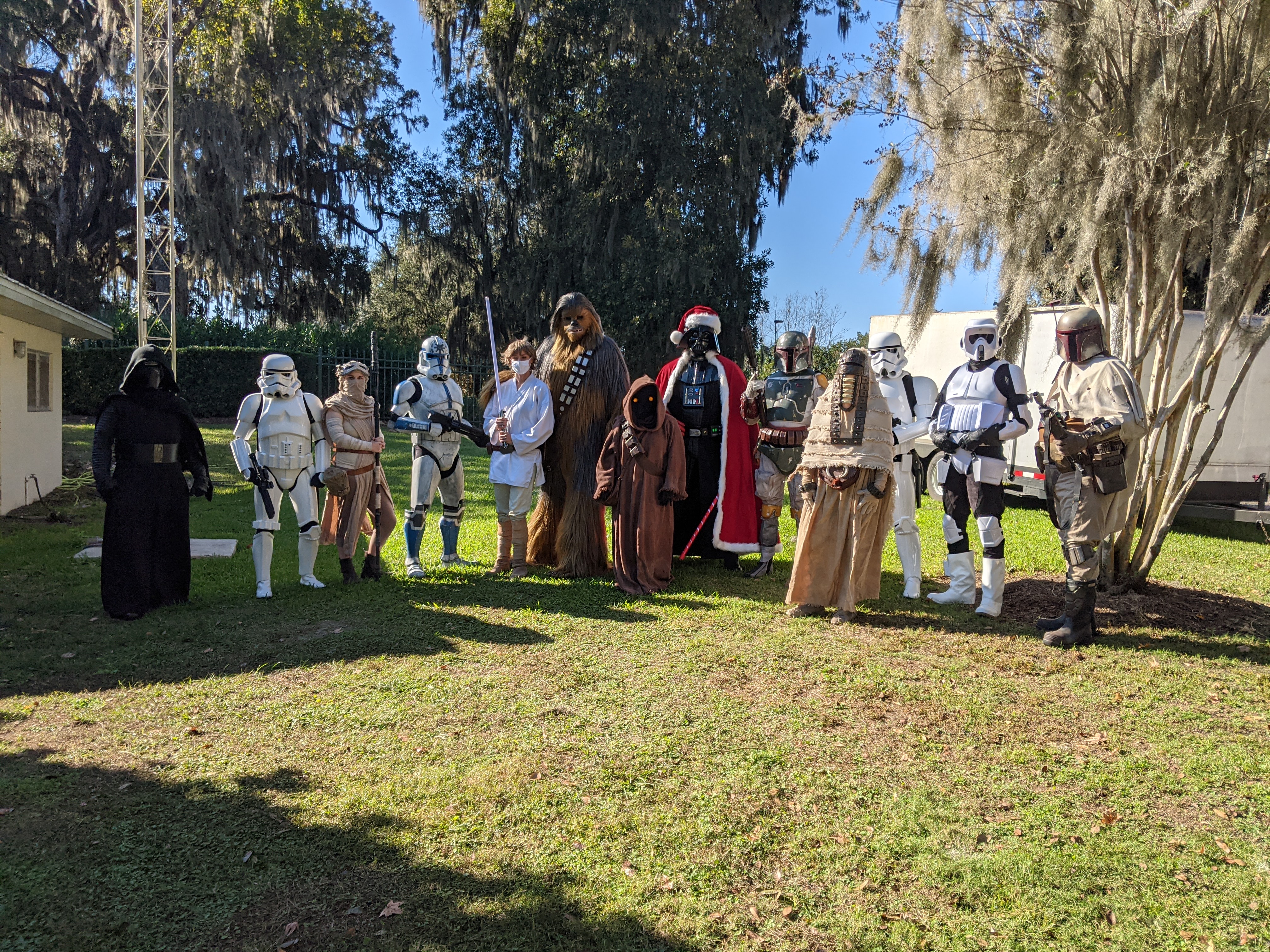 There was a dragon puppet there too not part of the 501st. I decided to have some fun with him.
My third troop was a night time Christmas parade. Several of the streets didn't have street lights. All of the helmeted characters struggled seeing. Thank goodness for our handlers.
My fourth troop was a fund raiser for homeless veterans.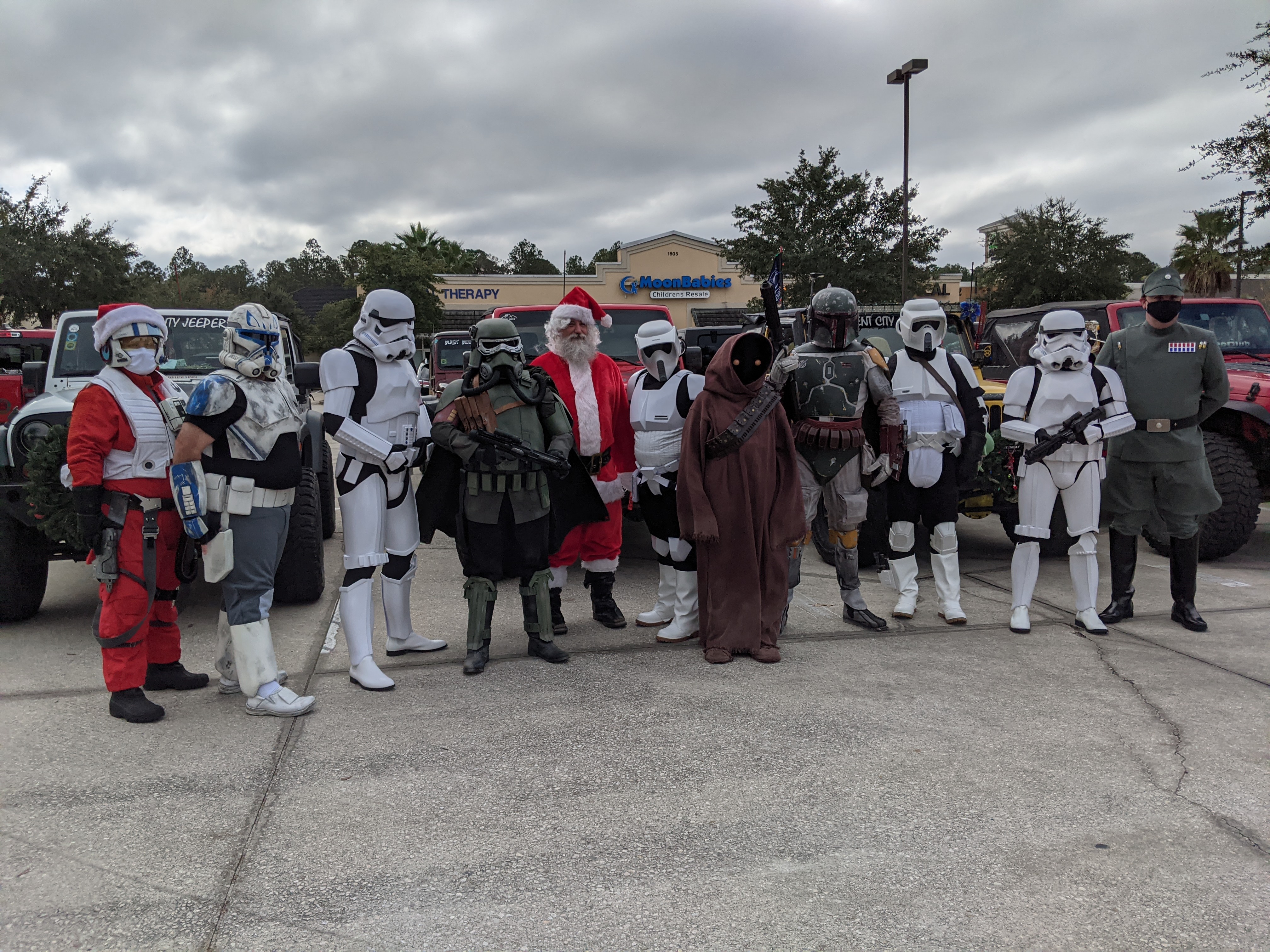 We had some fun.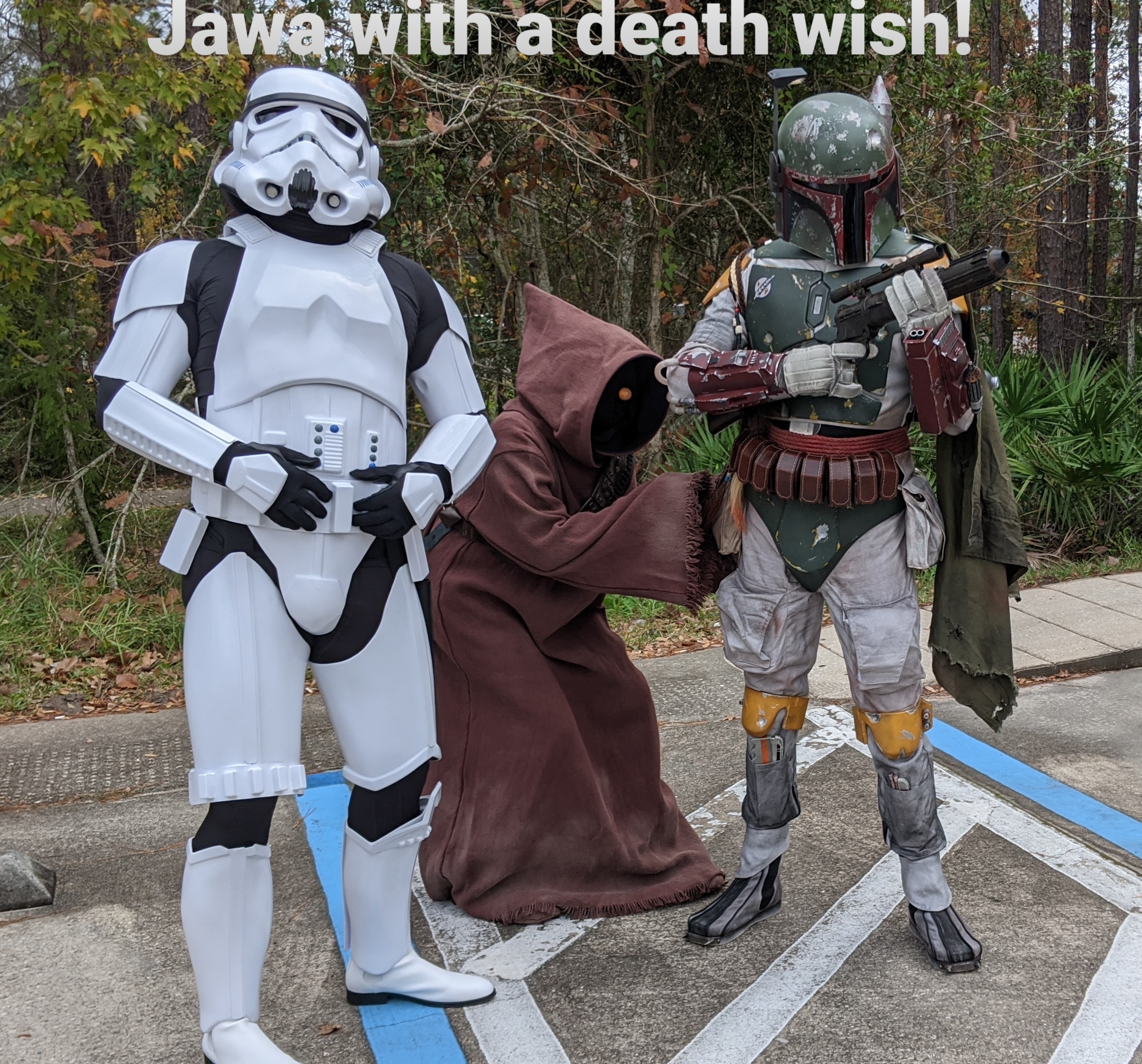 Coming up this weekend we are doing a driving birthday parade for a boy turning 14. He is terminal and has been given 2 weeks to a month to live.
It's a good thing I'm wearing a helmet.....I'm sure onions are being cut somewhere.
I am taking my Vette. My wife will drive and I will take the top off the car and stand in the passenger seat.
These are the types of events why I built my costume and joined the 501st. They are a great organization.
Lazerjock