Just wanted to post some pics of my custom. First time working with sintra and painting armor. The cod could be better didn't think that Barge would eat plastic but I learned quickly.
The sintra is .06 and the paint for the back is a gloss black not the flat black I wanted. Tip of the day don't go shopping for paint when it's late and your tired.
Still have to come up with a paint scheme for the knees, cod and sholders. It's coming along slowly.
Now for the helmet it was passed down by the taco. The paint scheme will be near and dear to my heart, if you know me and figured out from the chest armor you should have an idea.
Hope you mandos like.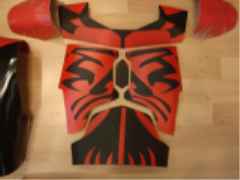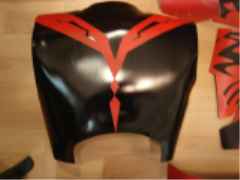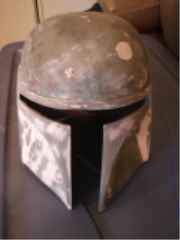 Last edited by a moderator: