Ok, it really only weighs about 6 lbs...but it looks like it should weigh that much, especially when knowing I've used over an entire gallon of bondo on it and and got another quart last night.
Good thing this is only the "master" to make a silicone mold!
After 2 failed attempts and about 20 hours later, here's what I've got.
The shoulder span is approximately 15" which puts it in just about 1/2" wider on each side than my
BKBT
collar armor, and if I go with the movie accurate length to width ratio then I need to make it 17" long (the top cut line at the bottom).
Give me some feedback and let's get some of those "overlay" specialist to see where I need to tweak it before I start on the finishing sand and start filling all the tiny holes.
If I never have to build one of these things again, it'll be too soon!!
Enjoy,
Cruzer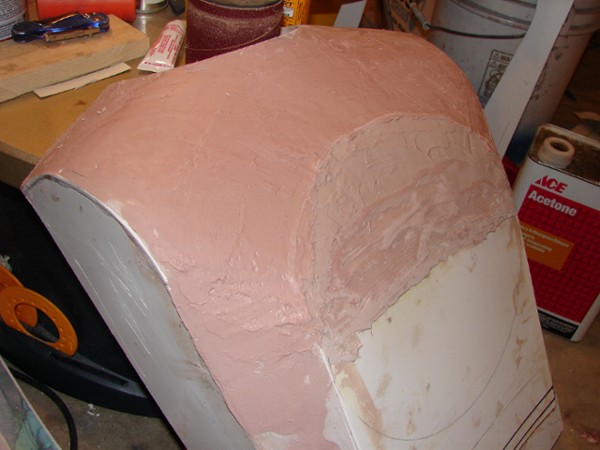 Last edited by a moderator: