Well-Known Hunter
Preferred Vendor
Ok so this is a new one...... i have been painting 2 sets of armor this week, one is mine as im trying to get all my new stuff ready to go so when i make my jetpack i will be ready to troop.
This has never happened before and i have painted quite a few sets of armor at this point. There is what looks like an "oil stain" around every area of damage. Of course, this happens on My personal armor..UGH!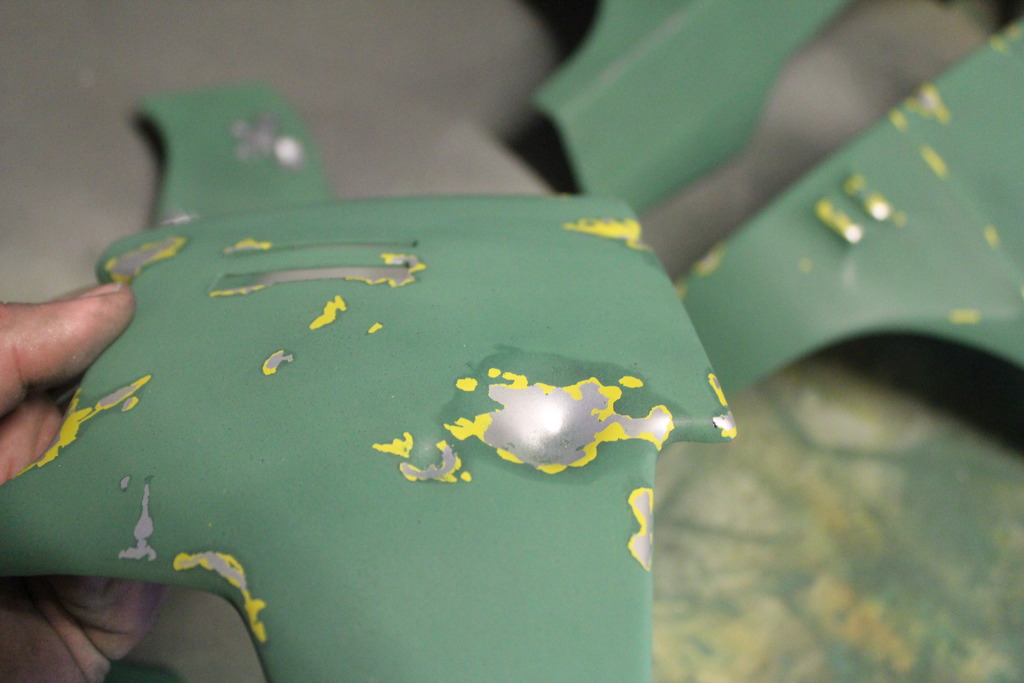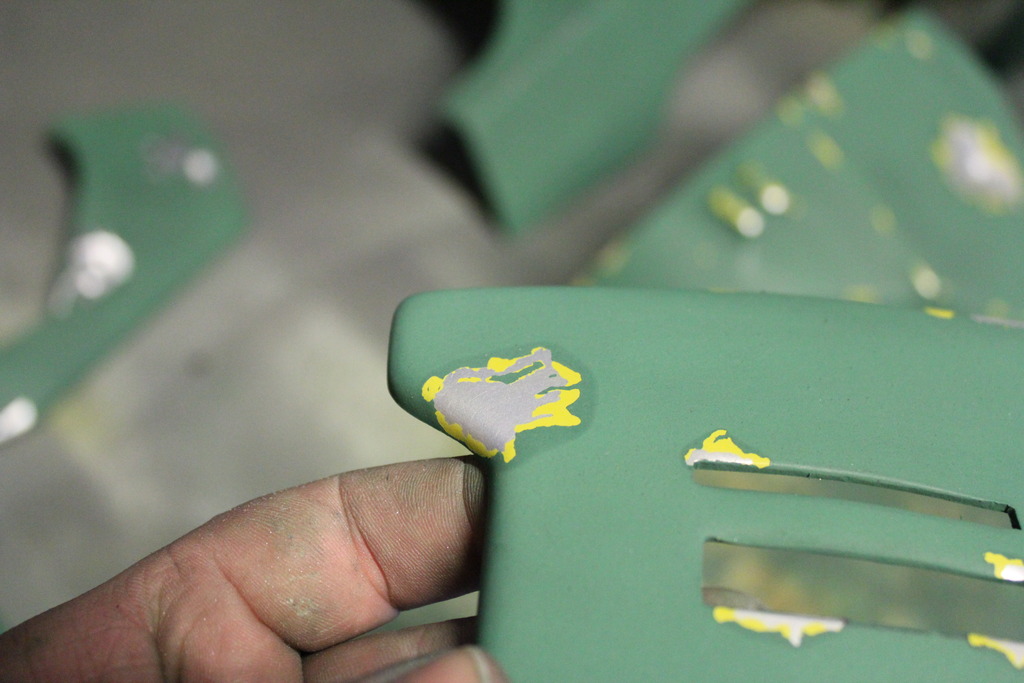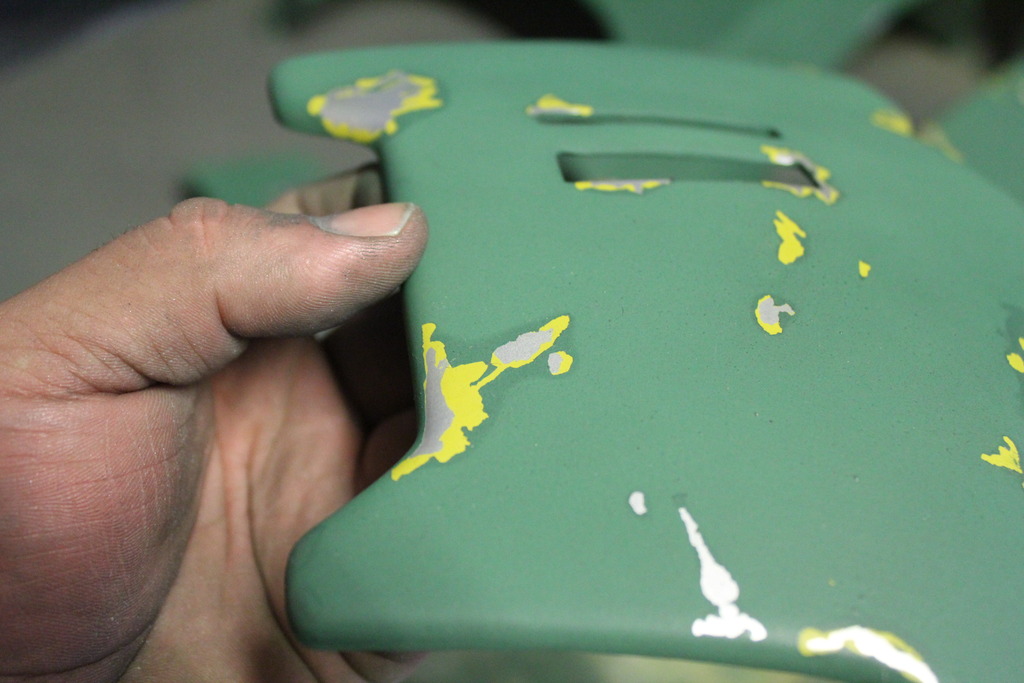 Has this happened to anyone before? Im using Humbrol maskol masking fluid, which has never caused a problem before, and this same bottle has been fine for the helmets im doing. Im hoping if i just leave it over night, maybe it will evaporate or dry. If not, its likely i will have to paint this all over again, which would suck not only because of time wasted, but also the paint i wasted.
If it doesnt fade/dry/evaporate, whatever.., maybe i can remask the yellow/silver areas and put another coat of the green on..ugh..i dont know..this really pissed me off because i sat there for hours masking this all getting the damage just right. :/ I am not happy