Hey all,
Been a while since I posted anything on these boards and seeing the different creative idea threads I figured I throw some pictures out there to inspire some.
This is a helmet I modified as a Christmas gift for my brother. its based on a sketch I did quite some time ago that he really liked. I was doodling lots of different mando helmet permutations, just pushing the boundaries of what a fett helmet could look like and still be recognizable as a mando helmet and this one really popped out at him. So, I had no money to buy him anything for christmas but did have a Sgt. Fang helmet sitting around begging to have something done to it. So here's the pics! I gave the helmet to him in a raw state so he could paint it however he wanted. Hope you enjoy! (sorry a few of the pics may be sideways)
Raw Fang helmet with some scribble lines on it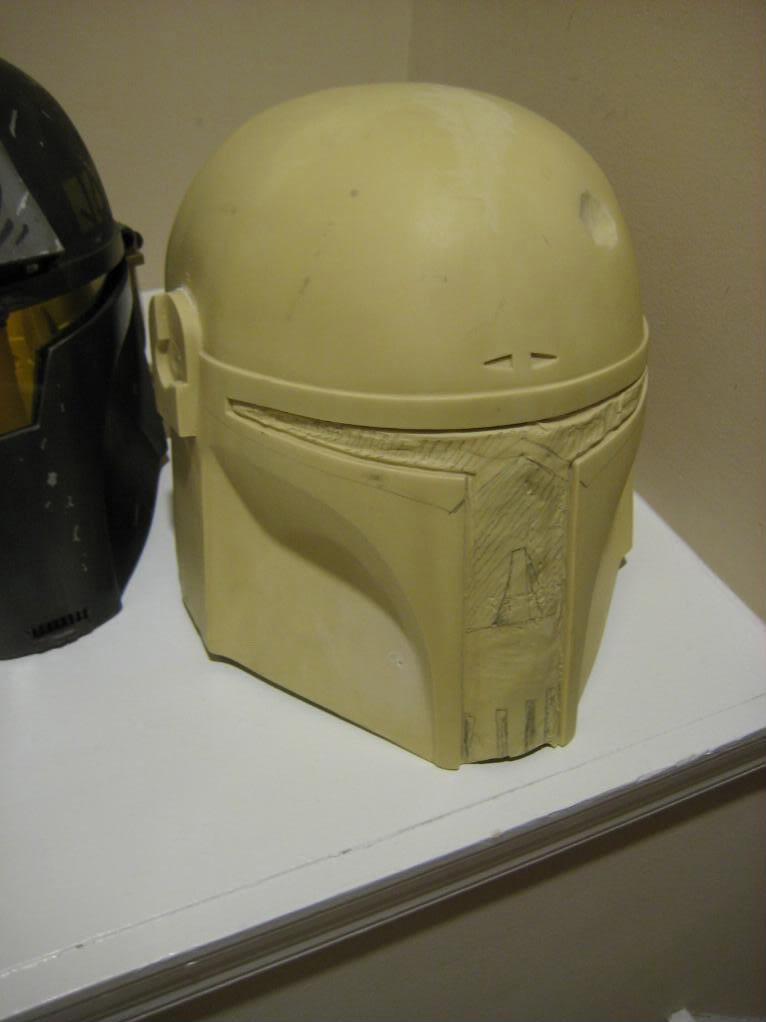 holes cut out, surfaces evened out, (you can see a sketch in the background a little)
mouth and nasal bone area built and beginnings of symmetrical ear caps
Further work on symmetrical earcaps (Thanks stormtrooperguy for the earcaps)
finished helmet with real grooves and scratches filed into it.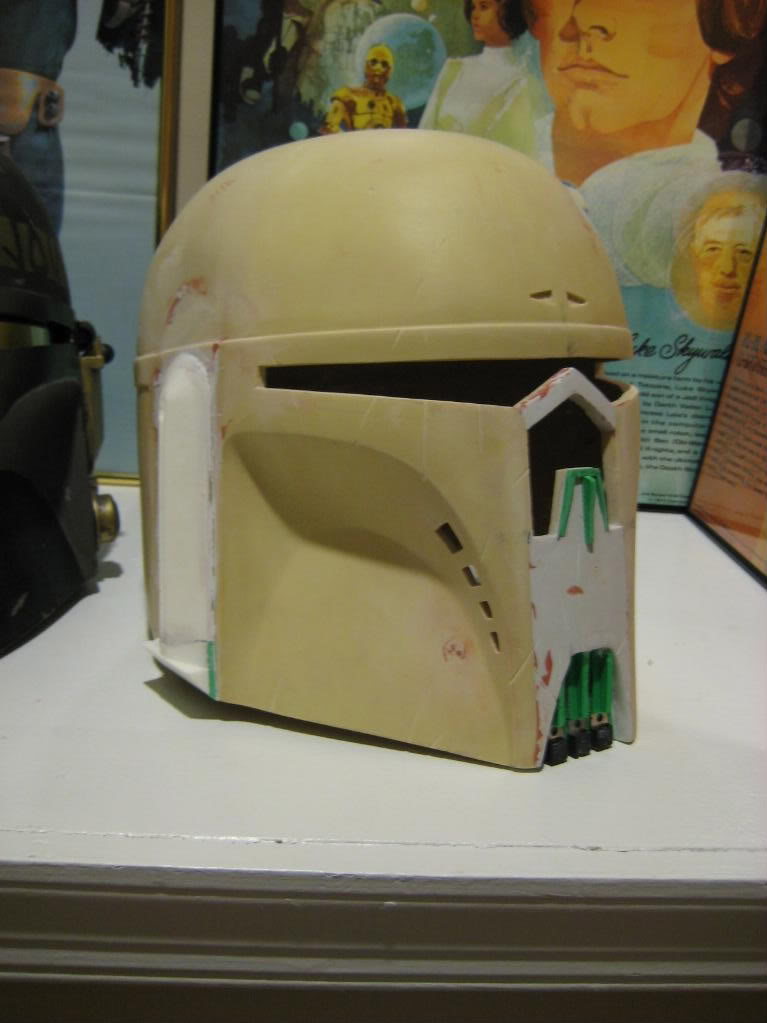 Next to my custom helmet from a few years ago