Man of War Armor WOW!!
UPDATED 11-18-2005

I got home today and had a little surprise waiting for me.....my MAN of WAR Jet Pack came in. So here are some new pics of my 95% complete fett.

I also updated my belt with a Pavespawn leather belt!!
I am so excited about my almost completed Fett!! I got home today and found a large package waiting for me. It was from Christian AKA Man of War. I ordered a the following from him.
chest and shoulder armor
back armor
knee armor
gauntlets
vest
chest display
cod
jet pack (not finished yet)
Everything was made and PAINTED by MOW
The helmet pictured is my MARROW SUN painted helmet.
Here are some early pics on my mannequin. I am not finished yet.
I will update as I make more progress....enjoy
I WANTED TO SAY TO CHRISTIAN...THANKS MAN YOU ARE TRULY INCREDIBLE AT WHAT YOU DO AND I AM HONORED TO HAVE YOUR STUFF..IT WAS WORTH EVERY PENNY!!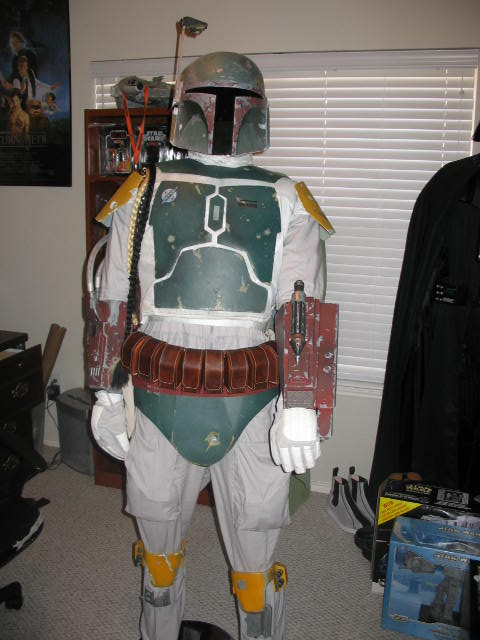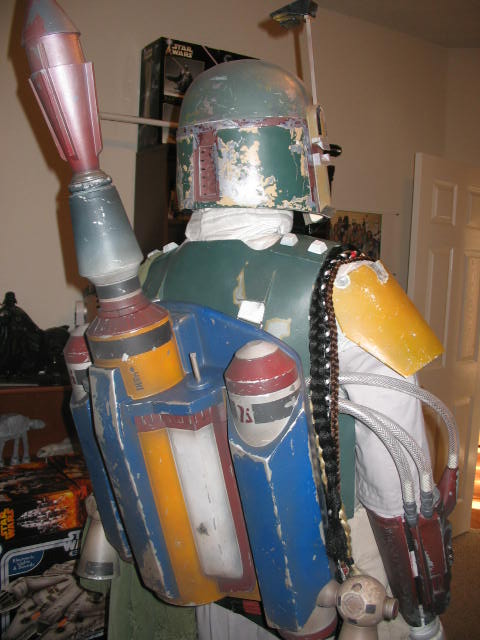 Last edited by a moderator: