Just wanted to share pics of my JD bucket build. Most of the work was done last year, however the week before San Diego ComicCon I revisited this project to get the helmet ready for my son to use with his suit.
Just an f.y.i., I did shoot the helmet with a coat of professional primer before applying the dark grey paint. I just forgot to take a pic.
For the red and grey I used the Dupli-Color automotive line of paints and they are great. The dry time is super quick (quicker than Krylon), it cures very hard (harder than Krylon is seems), and there are an endless choice of colors since they're all made to match the various auto maker colors out there. There's no question I would definitely use this brand if I ever do another dented variant helmet.
Enjoy,
Cruzer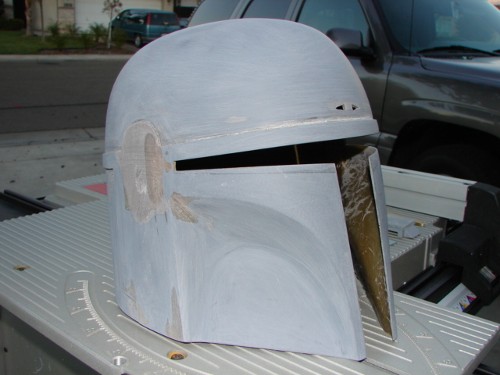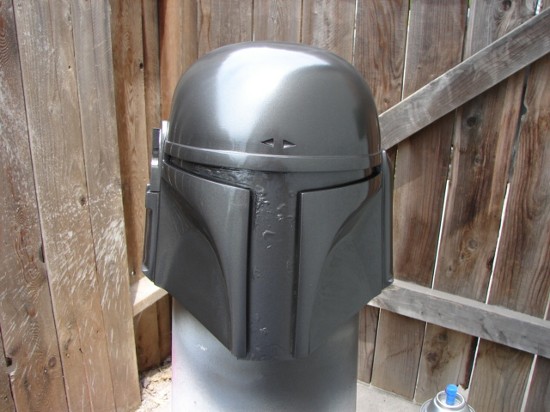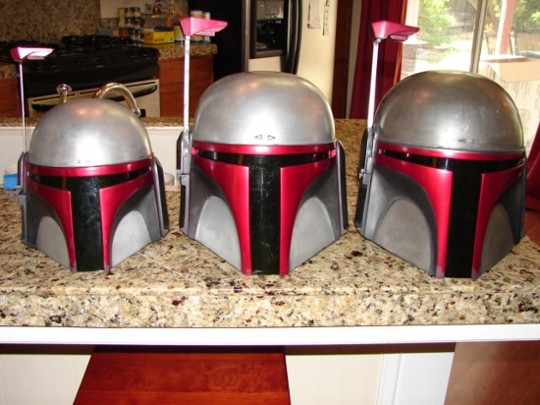 Last edited by a moderator: