Well-Known Hunter
Community Staff
The ongoing attempt to make the most accurate replica
Boba Fett
gloves available is a process of evolution. Recently it came to my attention that the pads on the back of the hands I was producing were undersized in comparison to what was seen on screen. I have altered the pattern to make them more accurate, making the pad a full inch wider across. This allows for a more uniform quilt width across the back of the hand, rather than the two narrow quilts on the sides produced previously.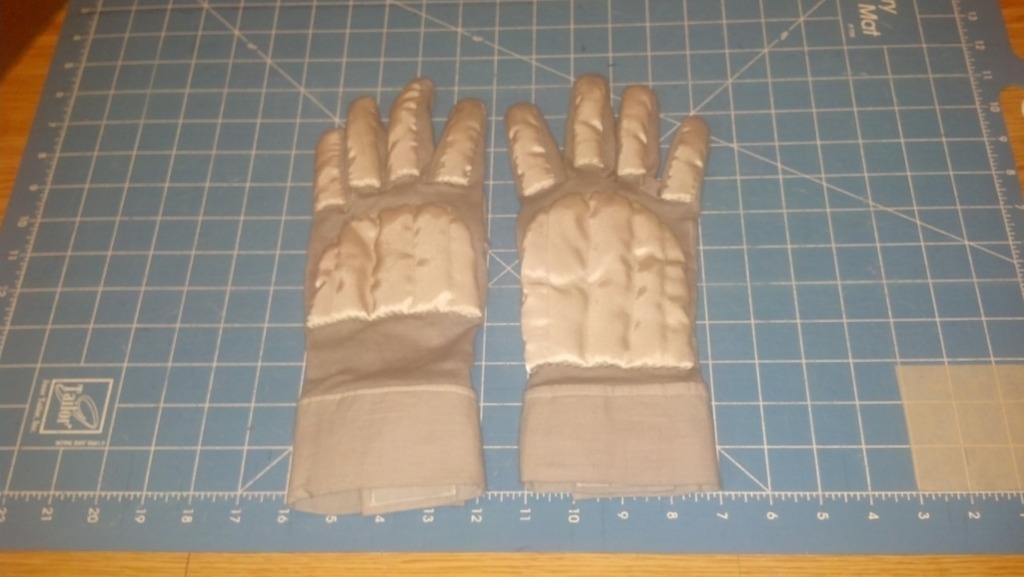 This shows the difference in size of the pads between the new V2R3 and a Version 1 glove (it's the only glove i had that i could compare it to, however, the pattern i used for the pads on V1's didn't go through too many changes until now)
Also, I recently purchased a new serger machine, it makes a much nicer stitch than the old one. This new machine makes attachment of the cuff to the glove look so nice, and it's much tighter too. I've been able to eliminate the need for the second line of stitches to hold the excess in place because there is no excess. Just one really good, tight seam. With that I had to move the placement of the tag I put in, it's no longer part of the glove/cuff attachment, I have moved it to the inner edge of the loop side of the velcro cuff closure.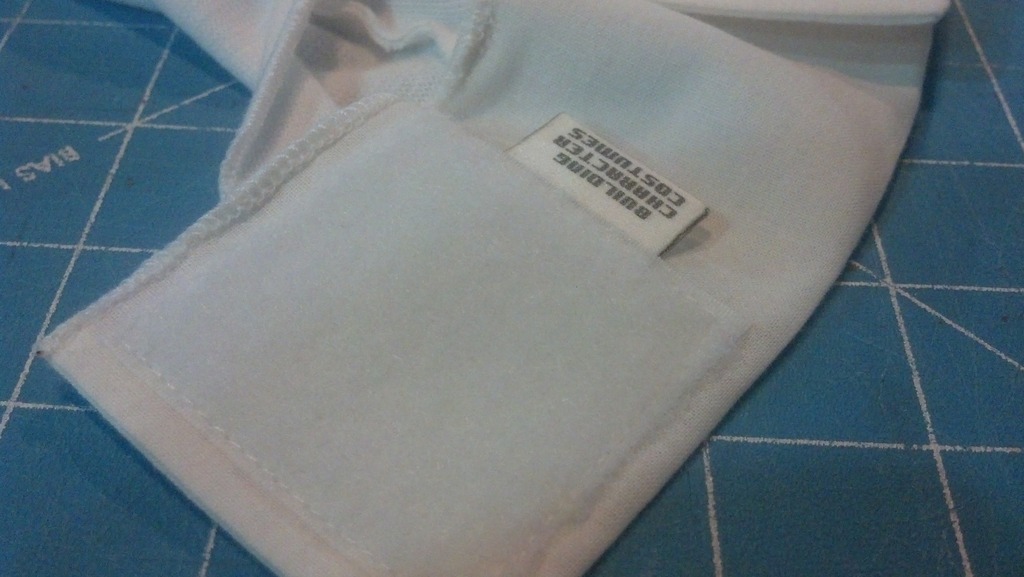 The rest of the glove is still has the same high quality, attention to detail as the V2R2's, and the price is still the same: $95 shipped in the US, $100 international. I'm still doing small runs to keep the turnaround time down, but be able to produce more pairs over time. Check out my thread in the cargo hold for current run availability:
http://www.thedentedhelmet.com/f31/new-run-open-mike-m-boba-fett-gloves-april-may-2015-a-51572/
*EDIT* For everyone that has purchased gloves from me since the beginning of 2015, if any of you wish to upgrade from the V2R2 I will offer a $20 discount on a new pair purchased before January 1, 2016.