Su'cuy ner Mando'ade! I have a set of sintra armor plates Im giving away.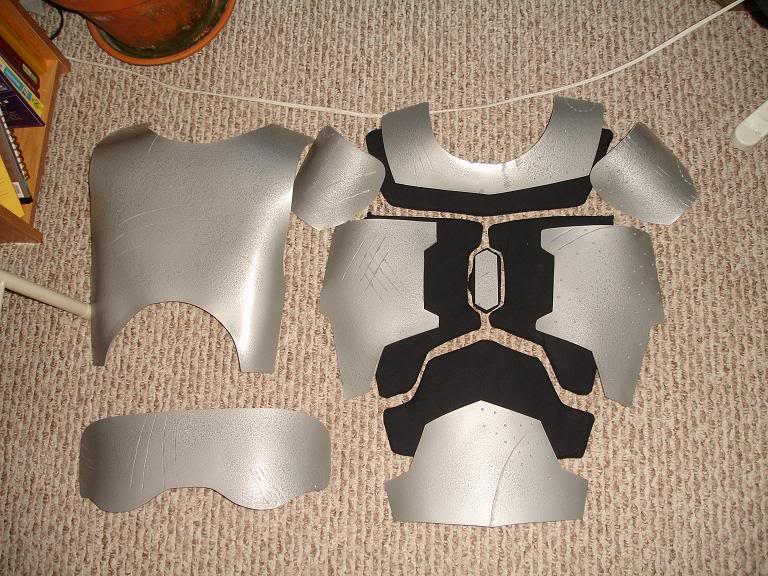 I
I dont know who out there is interested, they arent Boba Maker quality stuff but I know one of you could use these. They have a hammered silver base coat and are carved with various damage. Im also including some black tailored pads to add to whatever vest for more stable mounting platform for the plates. I dont know any of you personaly so I want to make this kinda fun to see who gets them.
For anyone interested, heres the deal. Come up with the be best way you can think of to go about tackling my proposed scenario, The one that I think is the best gets them, that simple. I figured you guys like Mandos so much might as well think like one for a bit. All I ask is that you pay for the shipping and they are yours.
Mission:
A squad of your fellow Mando'ade are pinned down inside the south east corner of a rectangular 2 story bunker by 2 companies of Antarian Ranger infantry. One company in the North east side, half of the second outside the building the other half securing the roof. You recruit a squad of 7 Mandos, their specialties up to you as well as their kit, to go in and get them out. You have one light armored drop ship. How do you go about it?
This should be fun for those interested with an imagination. Its not a detailed scenario so it leaves alot of room for creativity. Ill be busy with school so Ill let you know who Ill send them to after Ive read on friday. Have fun with it.
MandoSniper