Kote! I have made a V.1 of my armor and am now planning a V.2
My idea is to do a heavy armored boot-thumper Mando. As we all know my last set was a little "small"
I have looked back and planned out much larger plates and allowed for good mobility. The thigh armor goes all the way around and the shin guards may do this as well (at the moment they are just front mounted).
The cod piece has been replaced for a 3-4 part segmented "trench armor" sytled set. This will just hang and allow me to sit and walk with no fear of snapping my cod like I did last year.
The rear (it's black on the fig as I don't know what to do with it yet) will be covered with a good ol' fashion Kama.
My stripes are back in force and I may toy with their placement, any comments or help with the stripes would be great.
I shall be using a converted MG-42 as my weapon along with one or both of my DL-44s I made last year.
The shoulder pads are missing and will be large oval shapes. The right will have a winged nightwolf "nose art" painted on it and the left will have the mark of the Empire.
Here are some pics of what I was and what I am planning for next as sculpted on a 3" Jango figure. Please leave any comments, ideas or questions!
OLD: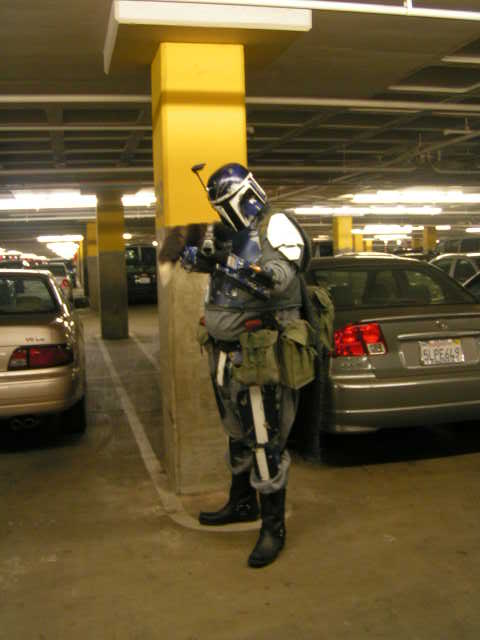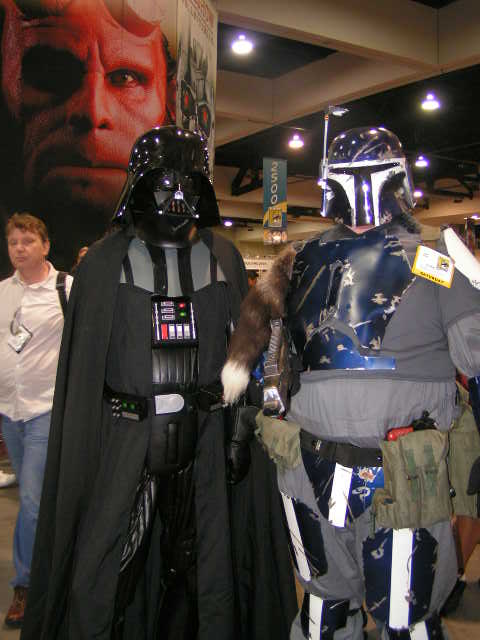 New ideas: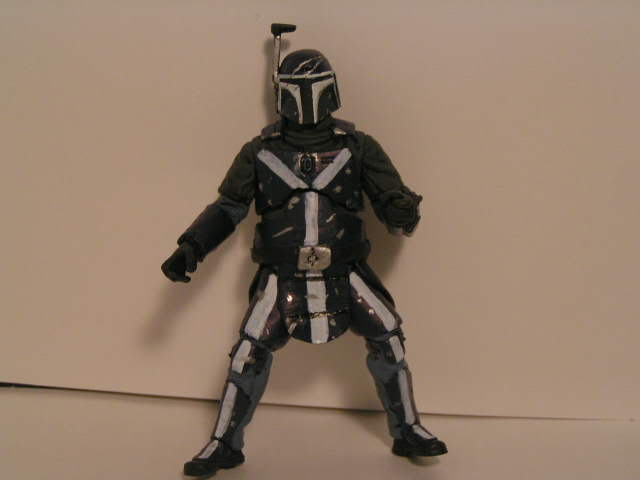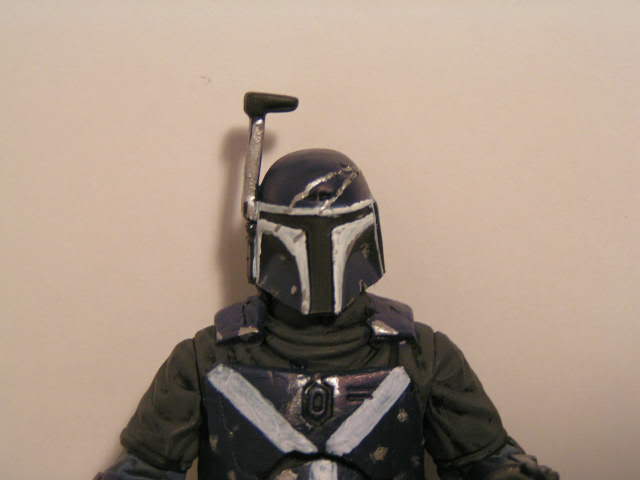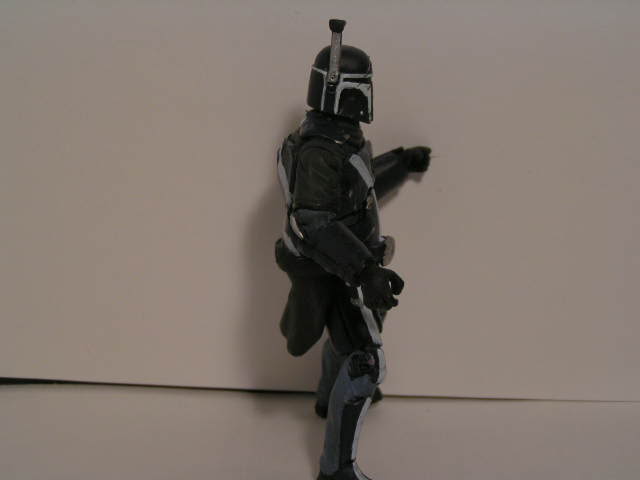 Remember those comments!!!