Okay everyone, This all starts way back when in 4th grade. I was having a conversation with some of my little buddies about starwars, and they were talking about favorite characters. Take a wild guess who mine was? *cough* :fettesb *cough*
Anyway, I discovered that I could draw, and began doing pictures of some of my favorite characters, including good old boba, the first single freehand I ever did. It sucked, so I proceded to dedicate the next eight or so years to actually learning to draw well.
In the meantime, I began to roleplay, and especially starwars roleplay, where I invented a character: Frost K'Amon, enemy of the force
I also began working on films and other video media for my various schools, and we ended up shooting the venerable TK-409 in the parking lot one day. I was greatly impressed by his armor and costume, and it made an indefinably deep impression on me. I was going to make myself a mandalorian.
New Bounty Hunter's Guild Database: Member 232-A7sigma said:

Name: Frost K'Amon (Alias Frostbane)
Species: Human
Race: Mandalorian
Homeworld: Tatooine

--[Labeled: DANEROUS]--

Age: Undesclosed
Height: Circa 6'2''
Weight:Circa 180lbs
Hair: Unknown
Eyes: Unknown

Delivery Bounties Taken: 46
Delivery Bounties Returned: 38

Hunter Bounties Taken: 67
Hunter Bounties Returned: 67

Quotes: "The Force is a myth, cleverly perpetuated by it's creators." After winning a 10,000 credit bet against the capture of rogue jedi, Syrith synn.

Biography:
Frost K'Amon apeared on the scene several years after the conclusion of the galactic civil war. He dons an odd suit of pruple and black mandalorian armor, and is known to speak on almost no ocasion. His armor is heavily scraped and scratched, primarily due to his reliance on the art of Teras'Kasi, or unarmed combat in capturing his marks. Some even say they have seen him deflect blaster bolts with his heavily armored gauntlets. He has been reputed to kill those who disrespect him or his mandalorian heratage

Prefered weapons:
Vibro-Knucklers
DL-68c Pistol, with a Vibroblade extension
PM-15 Boot pistol
CL-20 Plasma Grenades
Several custom throwing knives
His martial skills
I will be posting pictures, concept art, and design schematics as I go along
-Gun- Completed 4/26/06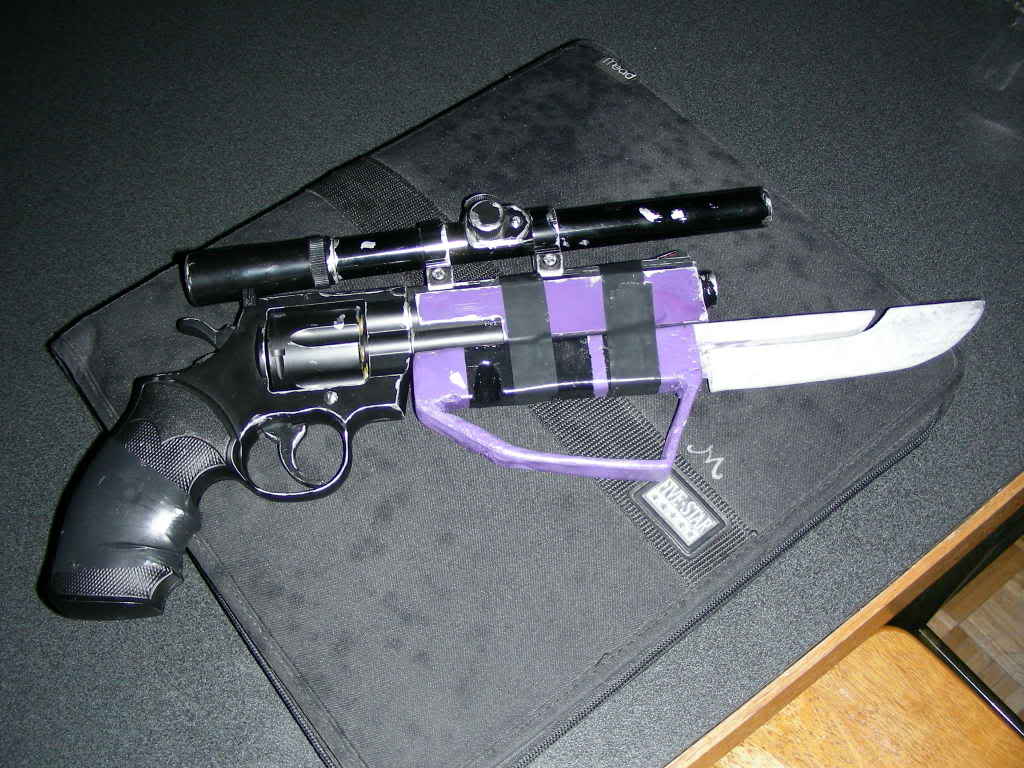 Last edited by a moderator: