Hey everyone! My name is Ben from Tampa, FL. Long time Ex-501st member getting back into the game. I had an amazing ESB Fett from 2016 that I sold like a doofus.
My goal is to complete this new kit by Mid-2023. I've already ordered a lot of items. It was tough trying to remember what to buy where etc. So here goes nothing, cheers!
2016 ESB Fett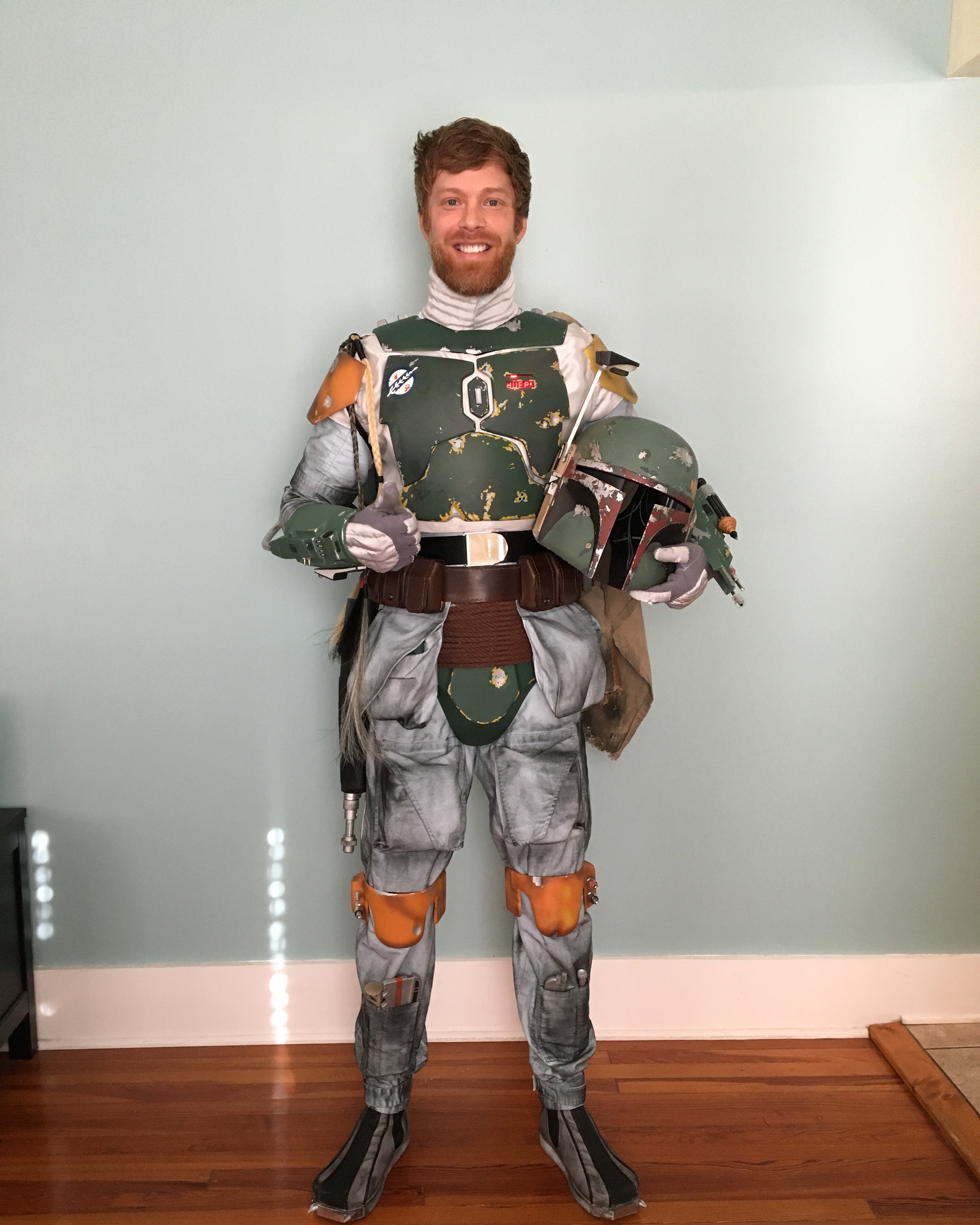 Order Table for this go around.
ITEM​

MAKER​

ORDER STATUS​

Helmet (WF Fugly)
VivaFett

Order Received

Armor (WF)
VivaFett

Order Received

Jet Pack (WF)
VivaFett

Order Received

Gauntlets (WF)
VivaFett

Order Received

Metal Upgrades (Gauntlets/Helmet/Jet Pack/Armor)
Wasted Fett

Order Received

Chest Electronics
Fetttronics

Order Received

Full Armor Painting Commission
Fett4Real

Helmet In Progress

Flight Suit
Arkady <3

Finished

Flak Vest
Arkady

Finished

Pouches
Arkady

Finished

Neck Seal
Arkady

Finished

Girth Belt
Riding Warehouse

Finished

Ammo Belt
Delta13Mike

Finished

Wookie Braids
JoJoFett95
Woodman

Order Received




Order Placed 7/28/2022

Cape (1942 US Army Half Tent)
Ebay

Finished

Gloves
ClothEars

Order Placed

Boots
Man of War Studios

Finished

Nemrod Holster
BobaMaker

Finished

EE-3
Sidewinder

Finished

Pulce 40
BobaMaker

Finished

Shin Tools
Found Parts Online
Wasted Fett (Wasted Metals)

Finished

Flash Tube
Roman Props

Finished

Toe Spikes
MachineCraft Replicas

Finished

Jet Pack Harness
BigDane

Order Received

EE-3 Sling
ConvergenceProp

Finished

Alco MPA106D Switches for Gauntlets
Amazon

Order Received
Last edited: