Hot on the heals of Spideyfett's ESB colour list post, here's the list i came up with for AOSW Humbrol colours!
I pretty much bought all the greens available and set about layering them on top of each other on test strips, then applying different weathering techniques to achieve what i saw as a close match. The aim was to also achieve the chameleon like effect of the different hews of greens as you viewed the pieces from other angles.
-AOSW armour Humbrol colour list (layered)-
1. silver no. 11 then liquid mask silver damage.
2. yellow no. 81 then remove silver mask. Liquid mask silver and yellow damage.
3. green no. 78
4. green no. 117
5. black no. 33 misted and shaded as seen in reference pictures. When dry lightly buff in areas with 0000 wire wool. Repeat process also with splatters, don't overdo!
6. light grey highlights grey no. 140
7. scratches and scuffs: black and white soluble pencil and chalk pastels, scratches through to silver with tip of self proprlling pencil
8. final splatter of black no. 33 with old toothbrush and low pressure airbrush
9. centre diamond green no. 117 only, weather with black splatter black no. 33
10. seal with Humbrol satin cote (thinned with white spirit)
11. chest decal dark grey no. 32, black no. 33 and yellow no. 81 seal with satin cote, apply when dry.
Shoulders/knees
1. no.11 silver then liquid mask silver damage
2. no. 103 (lighten slightly with white?) Light yellow (around silver damage) remove silver mask. Liquid mask silver and light yellow damage
3. no.154 Yellow
4. no. 82 Orange (added in small amounts to yellow 154 and over sprayed/shaded as in reference pictures)
5. no.79 grey (added in tiny amounts to the yellow/orange and over sprayed etc...)
6. scratches and scuffs, same method as above
7. seal with satin cote as abve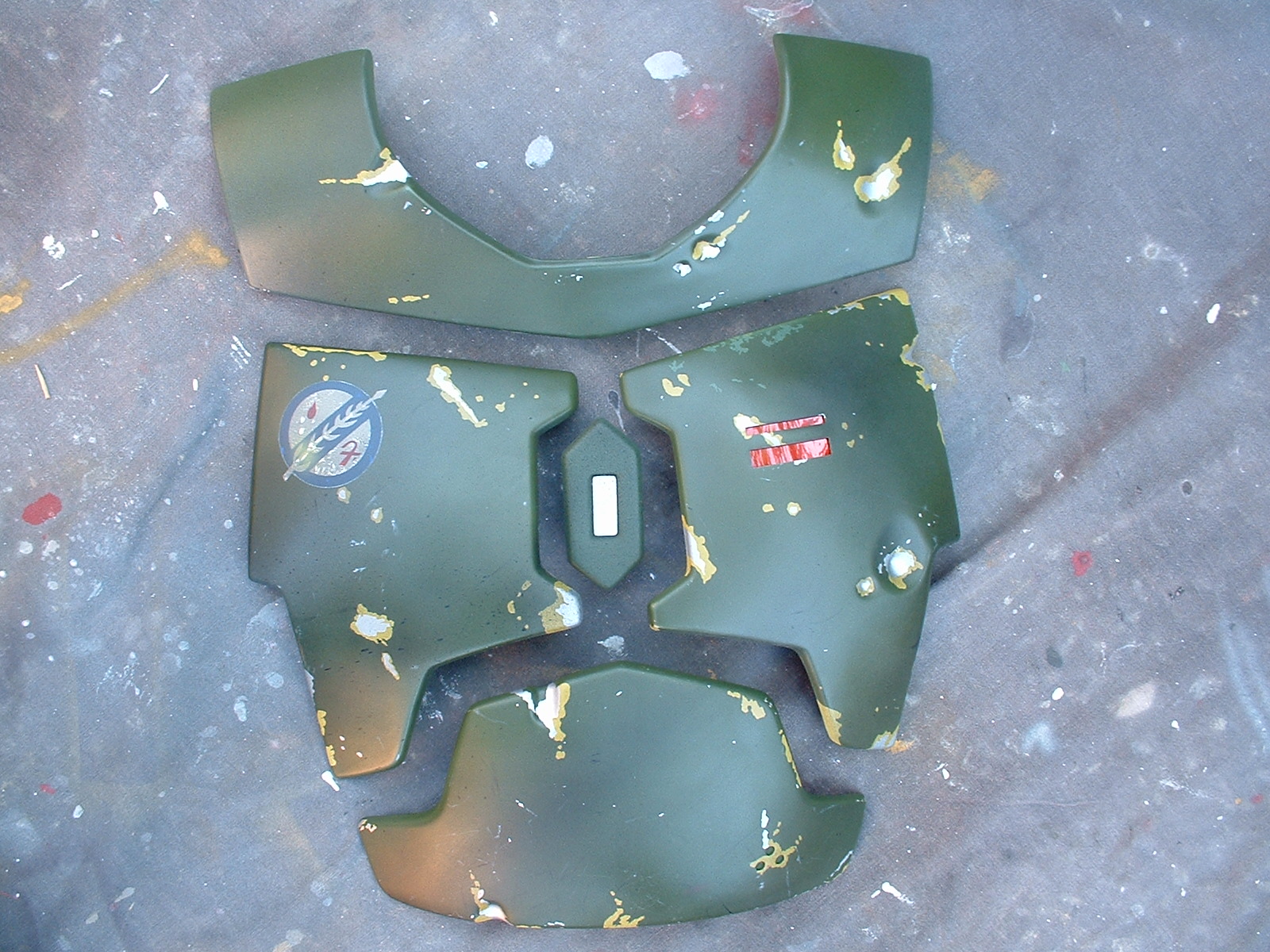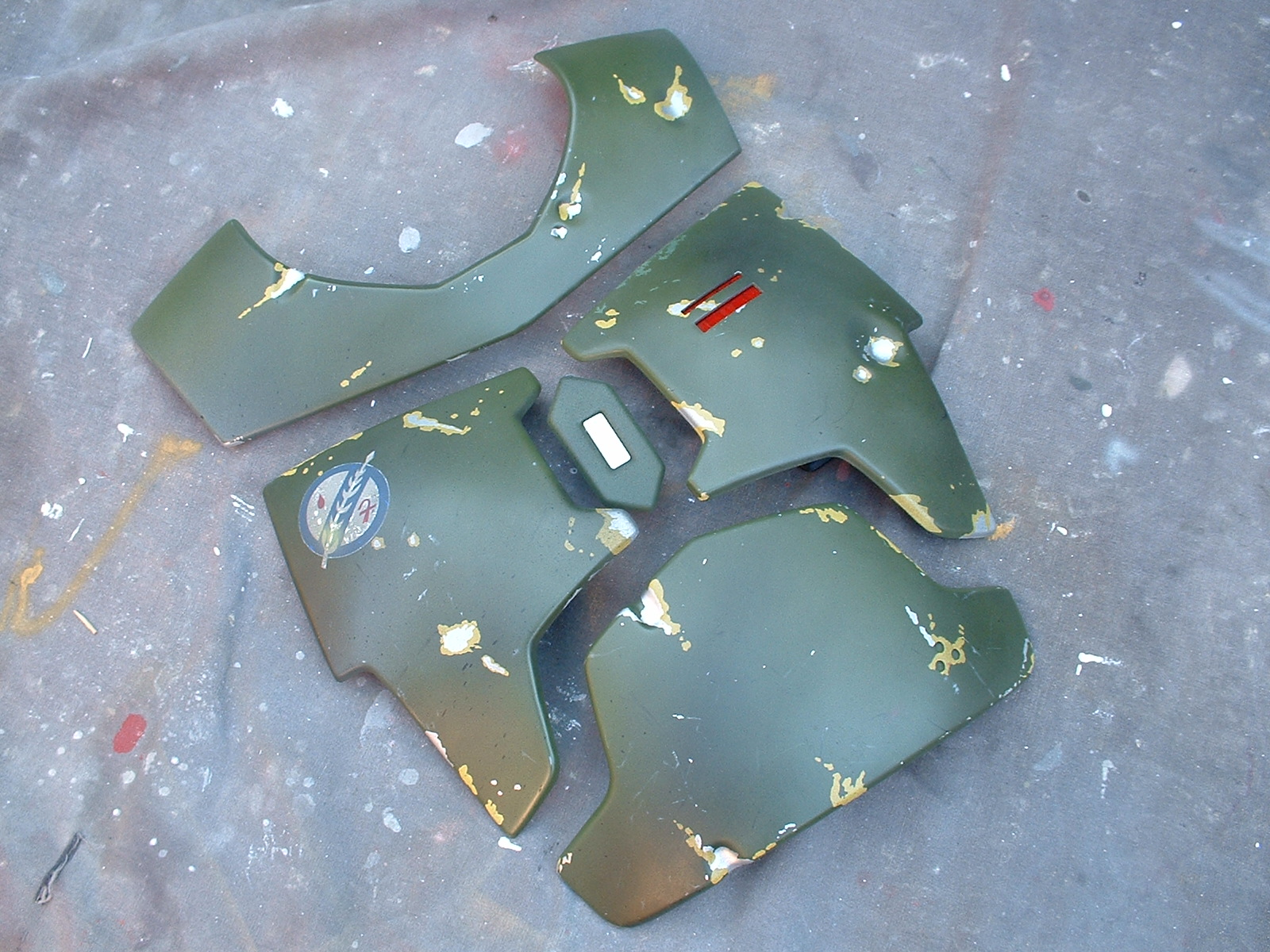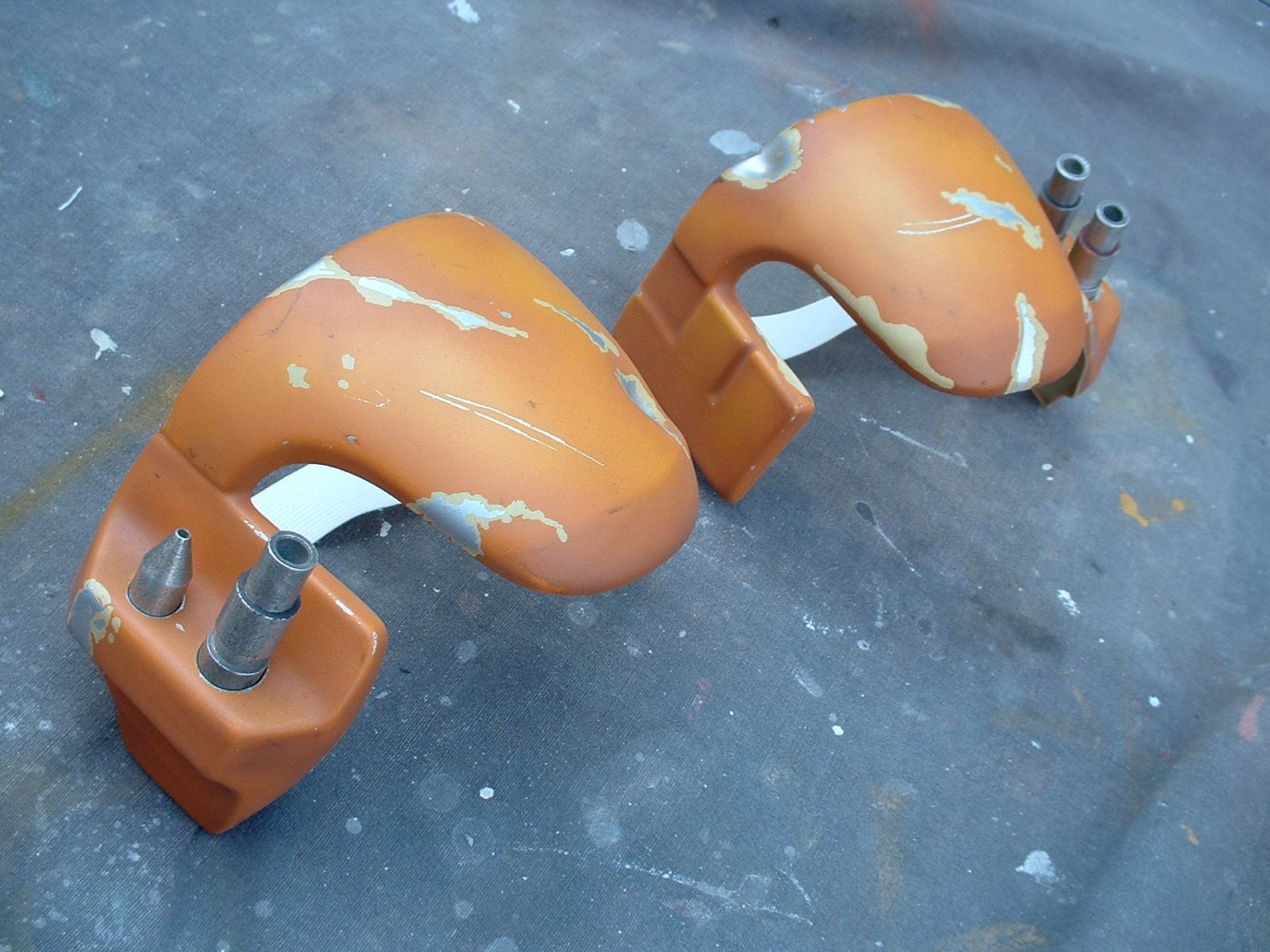 Last edited by a moderator: