Hello guys. still the same situation for me. awaiting my gauntlets to arrive, going to restart on the helmet, and if the army surplus store does not have my flightsuit in soon, I'm going to say the hell with it and order one. So... aside from the helmet, I want a good rifle or blaster for my custom mando.
I was thinking of this one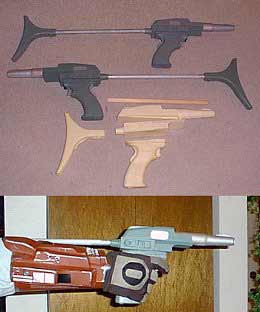 of course, I'm open for advice. just a simple blaster or rifle.
what do you guys think?