Hi, Everyone
So a few weeks ago I received my FPH2 from Wasted Fett, and haven't had the time to post till now. After a few weeks of trying to decide between the two Pre pro 1's, I decided on trying to replicate the "Eyes" helmet.
I can't say enough good things about the Kit, and couldn't put it down when I first got it
Once I worked up the courage to drill in to it, I started, to work on the left ear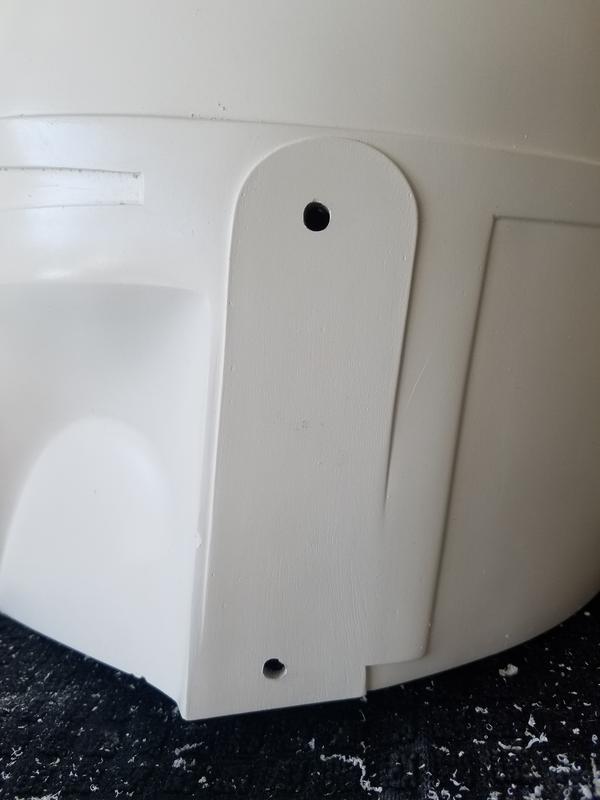 I had quite the time trying to get the ear to line up correctly, but once I widened up the bottom hole, it fits pretty
good now.
After that I decided to take a brake from the ears and worked my way to the key slots. Which so far has been my favorite part.
They're not perfect. I messed up a a bit on the first one, making it slightly larger than the rest.
Then I got a bit excited and when trying to remove a piece of gelcoat from the right blinker, I wasent being careful enough and chipped it a little bit.
It should be no problem to fix though, with just some putty.
Last edited: