Udated build-up pics below
Here's my newly created braided leather bolo belt. Not to sure about the back closure, but it's screen accurate so oh well. Used 21 braids, but I'll probably be getting rid of two of them when I have time. I used the 6mm bolo from MJ Trim and the belt's width is just shy of 5.25".
The entire project took me the better part of the day, and I only had one setback.
Enjoy, and I took build-up pics if there's an interest.
Cruzer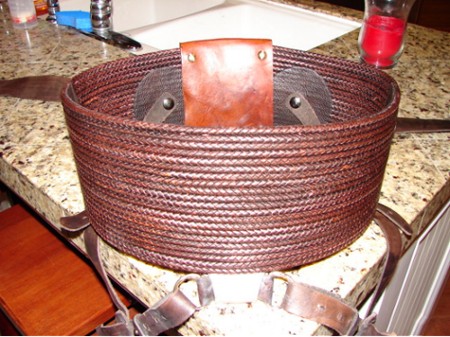 Last edited by a moderator: