This display was last updated at the beginning of The Covid. I fixed the flight suit, the pose, the gauntlets, the ammo belt, the girth, and replaced the shoulders.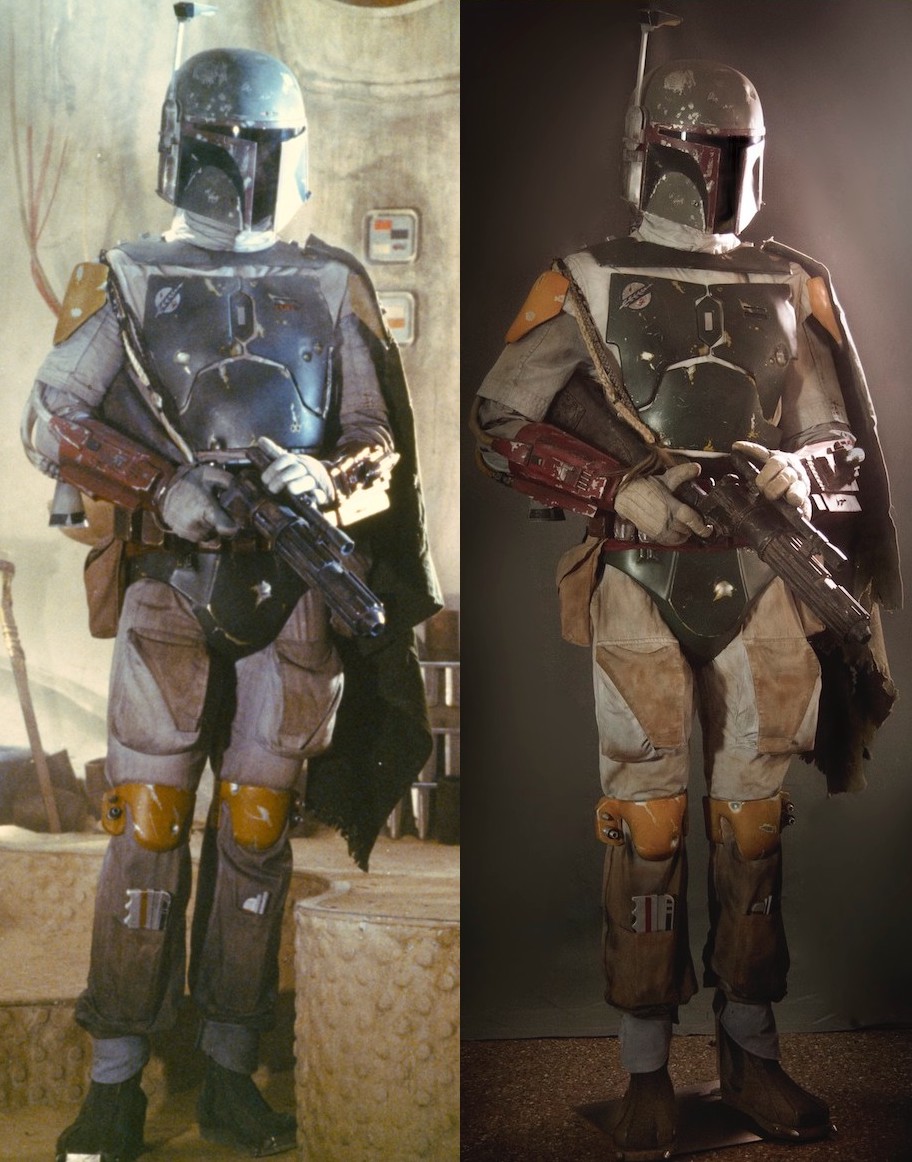 But the old 2008 FP fan sculpt armor and MoW gauntlets remained. It;s time to throw those out in the garbage and replace with the new lineage and photogrammetry armor and gauntlets by MinuteFett. I'll also replace the cape with a more accurate US army tent and the MoW vest with Clothears. For now, the ancient of days Loanstar flightsuit will remain.
The old FP armor vs the lineage/pg armor
I used 4 different rattle can colors as a base for the armor green and topped it off with a Floquil green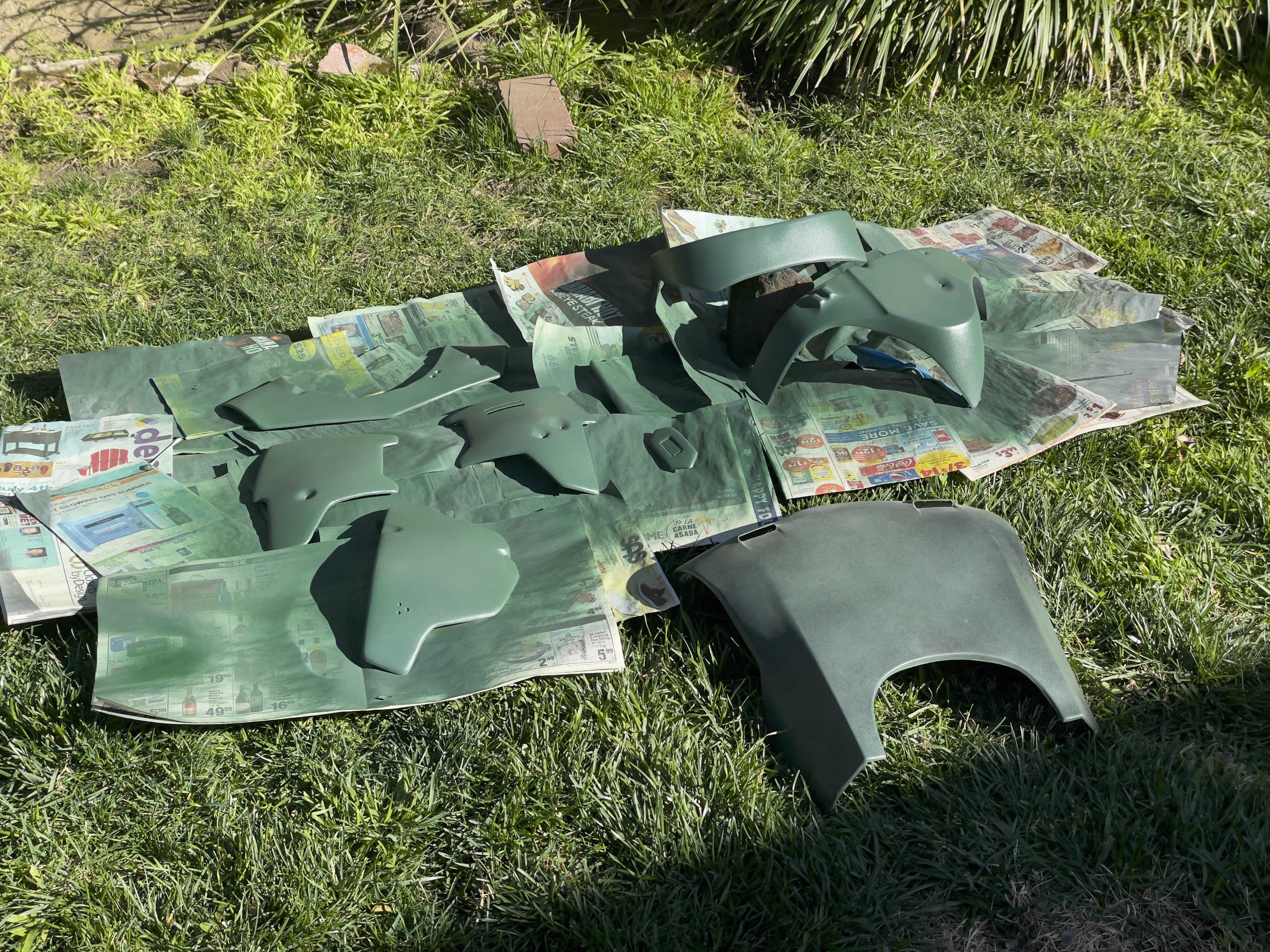 Silver and yellow were Floquil colors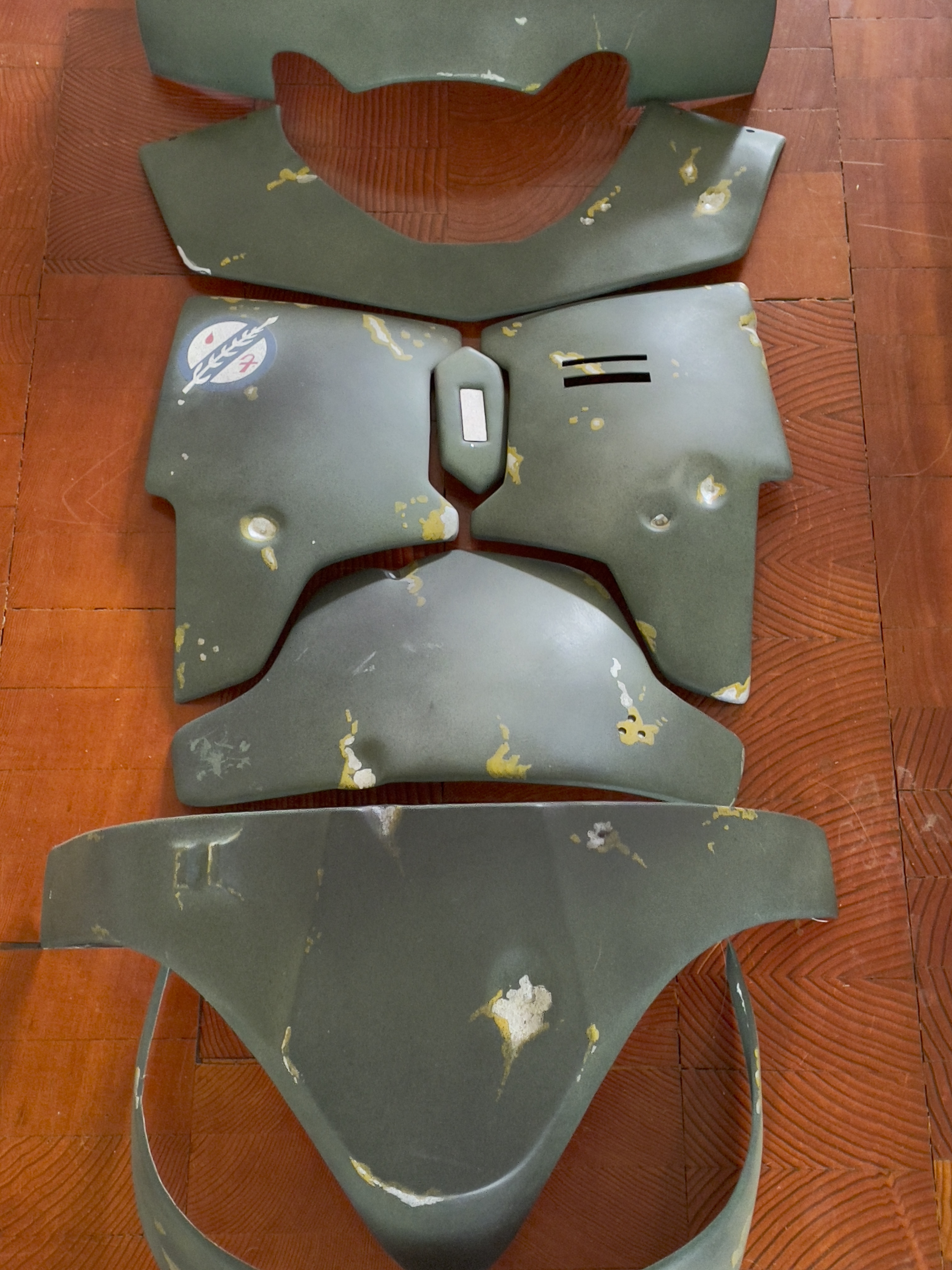 Then shoulders and knees were all Floquil.