Howdy folks. These are the same pieces I use on my own suit. I post them for my sisters and brother Heidi, Di, & Bret who have been making these for a few years for Fett builders. These are made to order. If you are interested, please use the Paypal buttons on my site. Thanks for looking.
ESB Capes: $30 + shipping
This is made from two different colors of "duck cloth" canvas material. Made in the same pattern as the movie prop. Already weathered and ready to wear.
Spats: $20 + shipping
These are the parts that fit over Fett's boots. They are made of heavy weight cotton, off-white material with a velcro closure.
Utility Pouches: $35 + shipping
These heavy cotton canvas hip pouches have a velcro closure and the accurate seamless front stitching. The top loop slides over your ammo belt and will fit up to a 3.75" wide belt. Also used on these other costumes: Dengar, Snowtrooper, Biker Scout, Arc trooper, Barc trooper
Vests: $75 + shipping
The color is an accurate light cream color with a slight sheen. I've since weathered it with a misting of gray spray paint - this is necessary to make the vest look authentic. Otherwise, the vest looks too clean in relation to the rest of the weathered costume. Slots in the back are for the jet pack harness straps.
Neckseals: $45 + shipping
The neckseal fits nice and snug. No more sloppy, baggy neck like you see on some Fett costumes. The flush-velcro closure in front makes it easy to put on and has a nice, accurately finished look.
Gloves: $80 + shipping
These are cotton gloves with hand-stitched patches. Super accurate, super comfy.
Chest Display: $70 + shipping
These are no bigger than a credit card and are EXTREMELY bright and obvious - even in daylight. I used dark green faceshield plastic for the window in my chest armor and it shines a bright red even through the dark window (as seen in the photos and movie clip). Powered by one 9-volt battery with a cord that measures 22" long for easy storage wherever you want. Note: battery cord is now mounted from the bottom of the board, rather then the top as shown in photos.


Your armor slots should be cut to this size: (Thanks Art Andrews)
• Length of slots: 43mm
• Height of top slot: 4mm
• Distance between slots: 8mm
• Height of bottom slot: 8mm
http://www.tk409.com/images/fett/armor/chestdisplay/1c.mov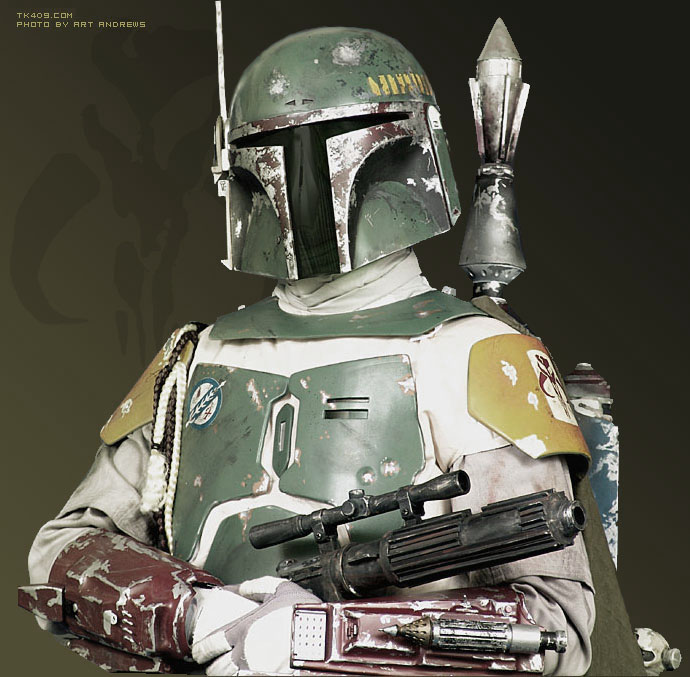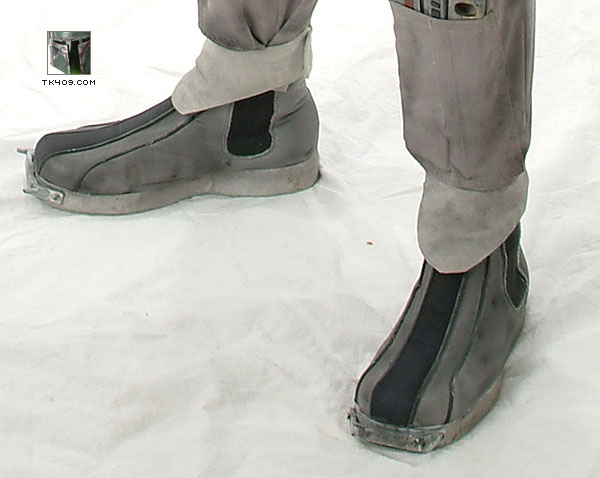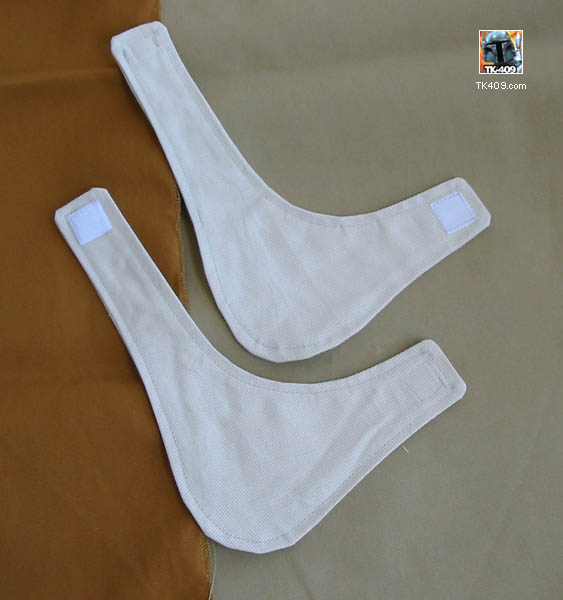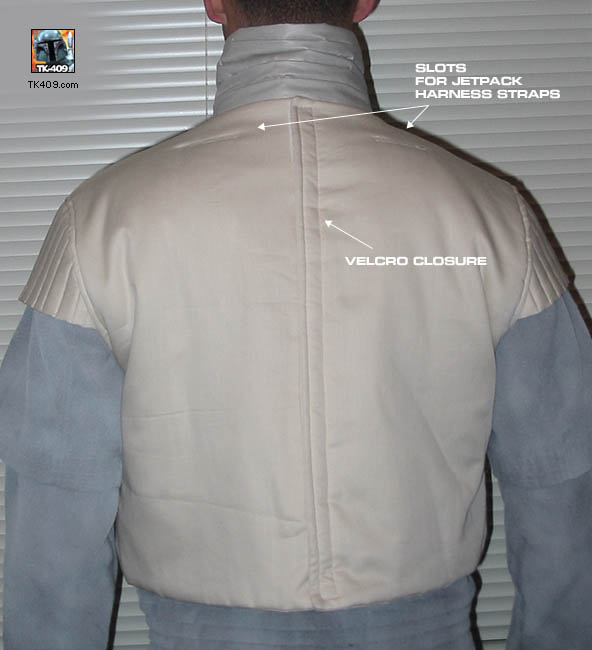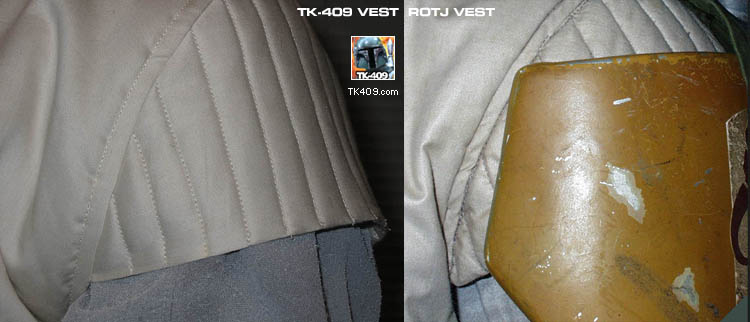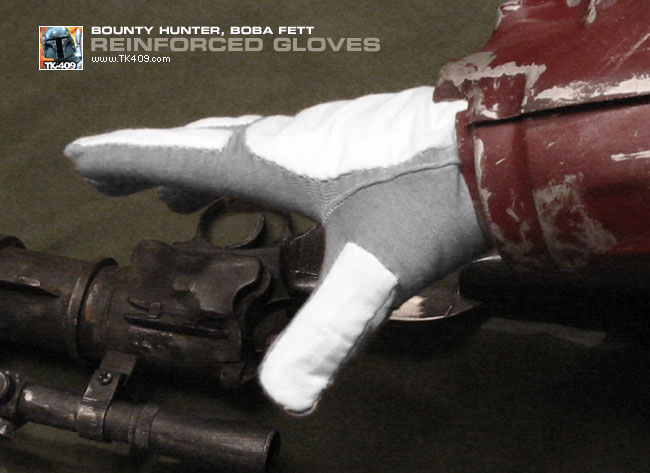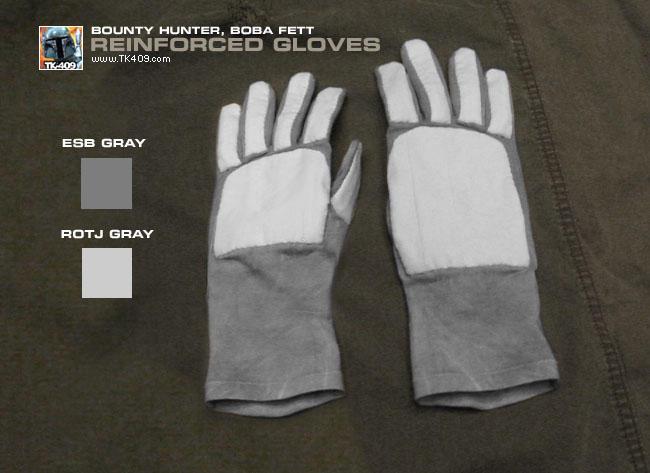 Last edited by a moderator: