The title says it all...
The prominent opinion is, that the Sideshow Bust is the primary origin of the new Boba helmet as seen in The Mandalorian. However, a lot of discussion has happened across different threads and websites on whether that is indeed the case (consensus seems to say yes) and if so, what changes were done. It was even stated, that definite knowledge of the Sideshow bust being the sure origin of the helmet is held by some people, but follow up questions went nowhere.
Observations of differences to the Sideshow bust are centering around the dent being different and deeper in the screen helmet, e.g.
Another area of depate is the turn signals.
So, lets consolidate...
For a start, heres two comparable shots: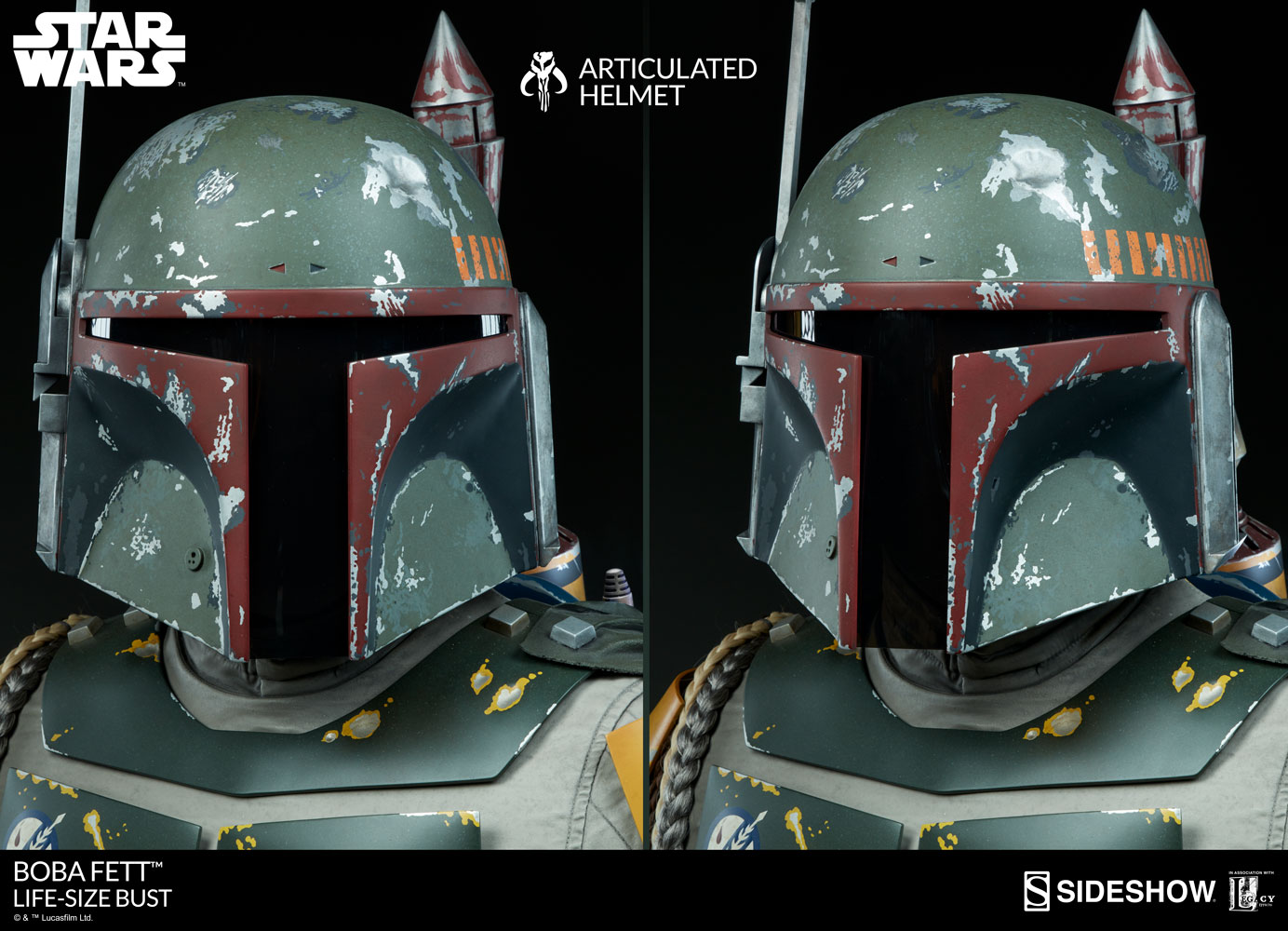 Striking is to me the similarity at the lower right ear (rangefinder side). The lower edge of the rectangular front facing part is slightly angled upwards in both helmets. Not a perfect geometrical shape.
Another similarity is the left ear (non rangefinder side). It appears to be somewhat thicker at the top then at the bottom. Observable on both helmets.
Whats peaking my interest is looking at the left cheek (non rangefinder side). On the bust, the dark grey are seems to be much wider at the outermost lower edge of the helmet then in the screen used helmet.
What do you guys think?
I would be greatful for insigthful comments under this thread!