​
Hello
Boba Fett
fans!
I have to start by saying you all are very inspiring and thank you for posting tips and tricks!
Right before Xmas I started making this when I had time which turned into a (Boba)obsession.I have always been a fan of Star Wars and one of my first toys was a little Kenner Boba figure from the 77' that I have had since I could remember and thats where it started but was not until I made the helmet that it took over lol.being too poor to buy one, I decided to build one from scratch using old Pizza and desert cake boxes and spackling paste.Got paint from a local hobby shop and tried to make it as close as I could to the ESB version (my favorite Boba from 5 & 6 overall)
I plan on making another one after the summer.This time I will make it a little bigger since this one does not fit my big head.(I think I printed to fit page) and would love to use fiberglass and try to make a mold to make more for my friends haha.
You all rock,keep being creative!
Cheers from Canada!
However it does fit on smaller heads...just not mine haha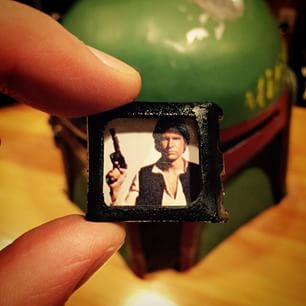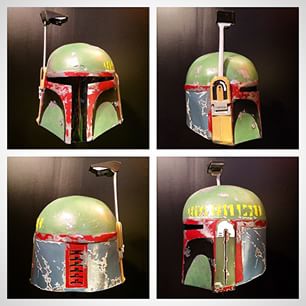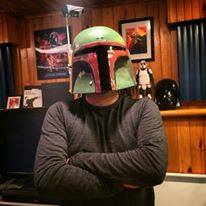 Last edited by a moderator: