I 've been commissioned by a memeber here (i'll let him disclose if he chooses) to paint another pack.
It's another MLC2 , painted using Lee's list of paints (mostly
)
The base is Krylon "Dull Aluminum"
with a clear coat or too to help keep the other colors from peeling
I only have the yellow done today.
The Yellow is Floquil "UP Armor Yellow"
The darker color misted around the edge is a custom mix of "UP Armour Yellow" mixed with Floquil "Boxcar" to darken it a little
I'll try to paint the other colors each day so the pack will be done by Friday.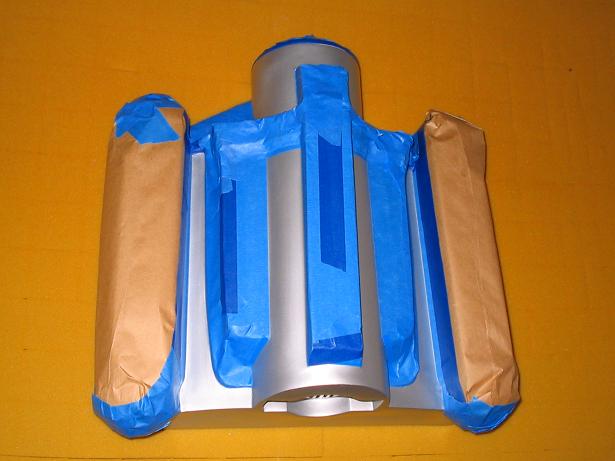 Last edited by a moderator: