Guys, I've submitted my pics for 501st approval and a common point is coming up, that of gauntlet hoses.
Can we get some agreement on what gauntlet hoses were actually worn by the actor during SE?
Personally, I don't think the promotional shots count, because they are the only place I have seen a hose coming from the left gauntlet missile.
Here is what I am using as a reference:
This pic clearly shows the actor is mistakenly wearing the right gauntlet on his left arm, as the left gauntlet (with the missile) is being held by the other person in the photo (probably telling the actor he has them on the wrong way
).
This pic shows the actor with both gauntlets on and only one hose on the right gauntlet.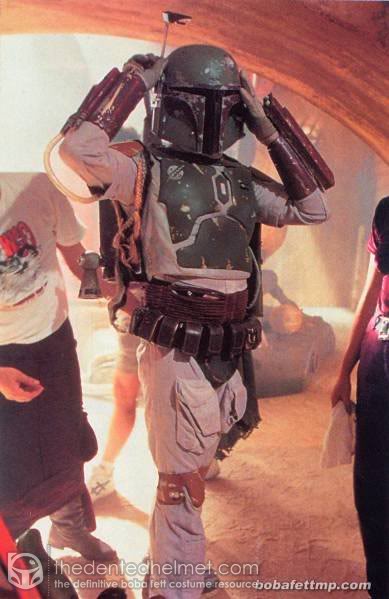 So, what I'm asking is: does anybody have any other photo out there that shows an ON SET or SCREEN USED Boba outfit from the Special Editions that has anything different?
Remember, I'm not asking for opinions or "I have seen a pic that showed such and such" but photos or evidence.
Cheers,
Bill