Ok, people have been bugging me for pics on other threads so here is my progress so far.
Soft parts and suppliers:
Jumpsuit- Skygunbro
Flak Vest- Bobamaker
Neckseal- TK-409
Cape- TK-409
Braids- FettHunter
Gloves- The Real Gloves
Ammo belt- mrgr8ness
*Girth belt- crazy4BobaFett
Boots- CA Boots
Hard Parts and suppliers:
Helmet- MS1 recast (won't bother to say by whom I'm
sure you all know by now:confused )
*Whole Armor- MLC Fiberglass
*Jet Pack- MLC Fiberglass
ROTJ Blaster- Spidey2222 by means of shortimer52
What's left to get:
ROTJ Gauntlets- Fettpride or MOW which ever makes em first.
Shin Tools- Bobamaker
Toe spikes- Omega man
Side pockets- TK-409
Spats- TK-409
Chest display- TK-409
MS3- When I can afford to upgrade.
*Denotes something that has been ordered and paid for but has not yet been finished.
And now the pic of everything that is currently in my possession.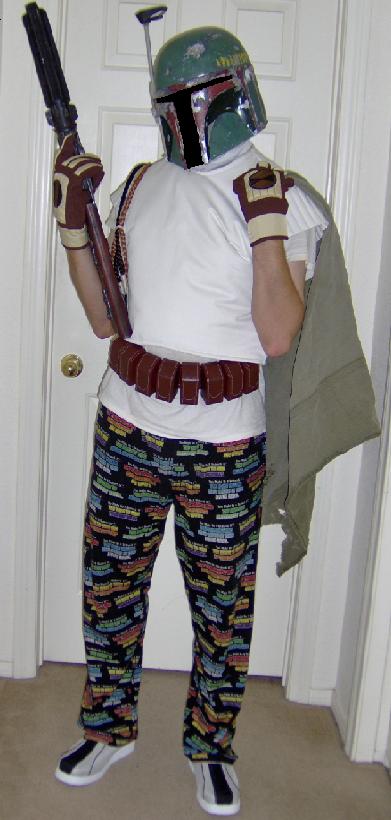 Last edited by a moderator: