A few days ago I posted my near finished ROTJ Rifle in the blaster forums and it got me in the mood to finish my Helmet. Everything Going into this project was working on a budget of nothing. I found the brilliant cardboard helmet template by The Wizard of Flight on an instructables Tutorial.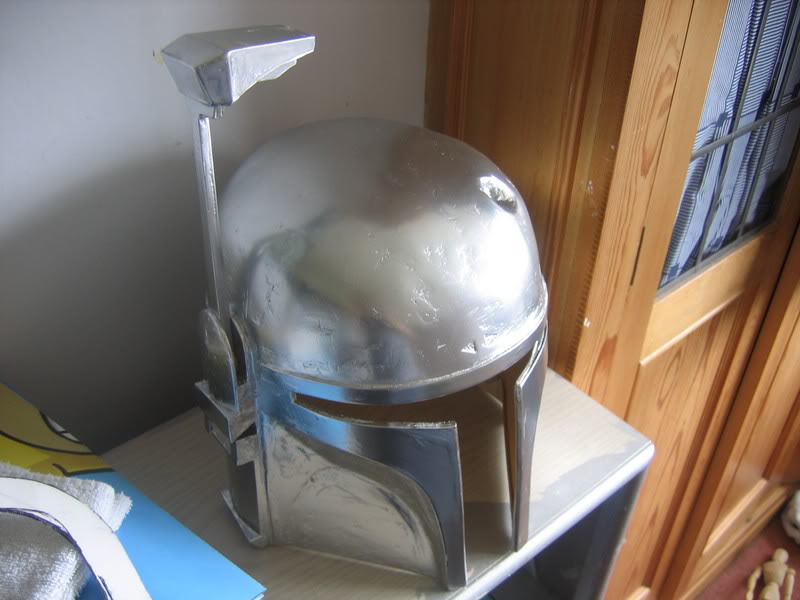 I finished it yesterday after about a week of overall work (sans drying time/ getting frustrated about the dome and making other parts of the suit) I primed it this morning with car body filler to get rid of the glaring imperfections, but decided to keep it looking pretty rough, in keeping with the battered look of the helmet. Then I sprayed it with chrome as the first undercoat.
Thanks for all the templates and such, folks. More updates as I make it.
Last edited by a moderator: