OK.. so i have a need to show off my stuff.. buts that's just because i think they look so frecking awesome.. ( i don't know the meaning of the word "modest".. do you?)
here are the pics.. enjoy!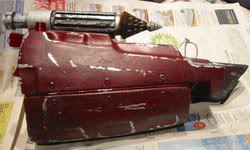 I haven't installed the "flame thrower" yet.. but it's coming..
I would also acknowledge Boba Cop for letting me buying his old gauntlets.