Well... I got the first few pieces of my blasters cut today.
The first thing I have to do here is VERY important.
THANK YOU WIZARDOFFLIGHT
Without his drawings I would have given up this whole Jango endevor long ago. I cannot speak for everyone else but Alan, Thank you.:cheers
anyways...I would really like some input from everyone on this project. Cause I think I already made a mistake. The pieces from today are 1/2" that I was going weld together, but then I would haveto cut a slot in the bottom (for that whatever you want to call it:confused ) and the front for the trigger and trigger guard. But then it is only 1" thick, and that seem to thin. My next thought was to put a piece of 1/4" with the slots already cut out (which would make putting the bottom thingy [does anyone know what its called?] and the trigger and trigger guard alot easier) but that would make the grip 1 1/4" which seems too thick. The other thing I could try is to leave it at 1" but have 1/4" middle and 3/8" on each side..........
I dunno
Tell me what you think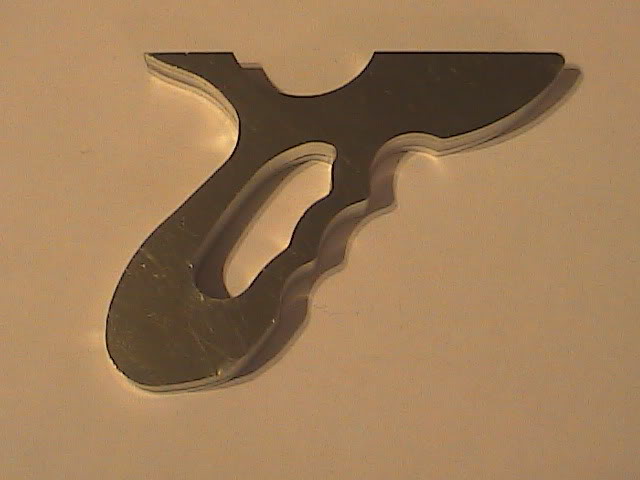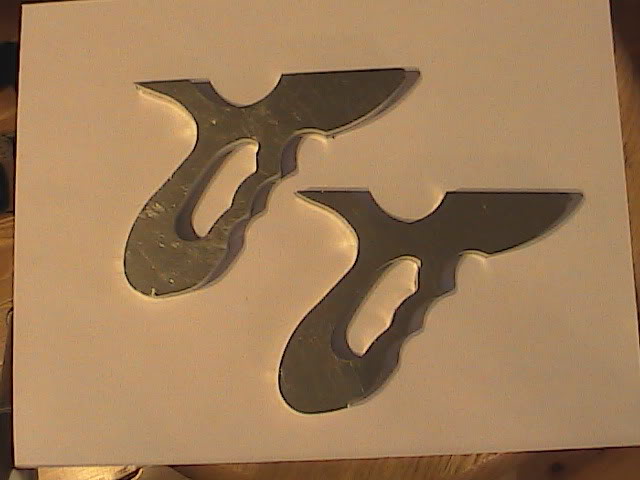 Last edited by a moderator: