I gave it my all fellas! I had 4 days to get my BKBT Jango helmet ready for an event and I did the best I could in the given time! Even though I'd had this helmet for well over a month, I was dragging my feet on finishing it. And I knew I couldn't show up in my Rubies Jango after being asked to make an appearance for Star Wars Night at a local Bakersfield Condors hocky game this past Friday, with some members of the SoCal 501st Garrison. So here it is...and you don't even want to know how many Bobamaker and shade 5 welding visors I went through before finally not screwing up the one in the pics.
The visor is a green welding visor. The black striping is 3/32" automotive striping. The range finder is a hollow rf cut from a Rubies Boba(l.e.d.s and remote control servo to come later). The entire inside of the bucket was sprayed with rubberized coating. All of the hardware is stainless steel. I doubled up the screen mesh covering the key holes and painted it with some flat black to make it less see-through. And finally, the padding used was taken out of an old beanie motorcycle helmet I had laying around.
Any questions, let me know.
Enjoy,
Cruzer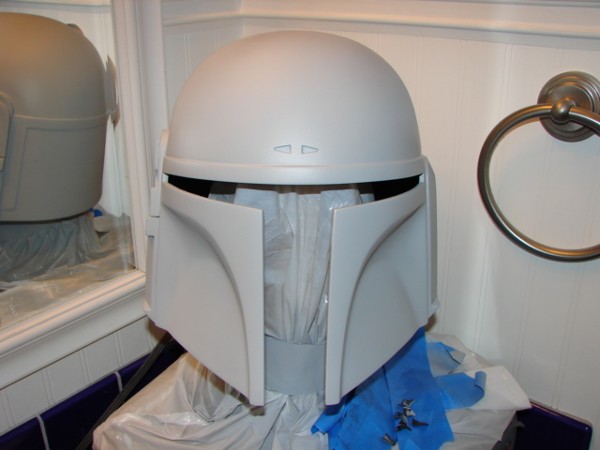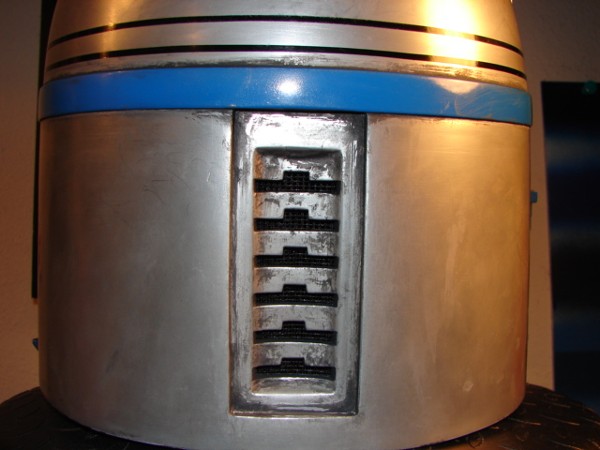 Last edited by a moderator: