Mcquarrie Fett helmet FINISHED PICS 10-9-08
Hey all I know no one probably has one yet but I am sculpting the one of the many versions of the Mcquarrie Fett helmets in 1:1 and was wondering if anyone has better pics of the new 30th anniversary Mcquarrie Fett figure due out at the beginning of this month.
I have the pic floating around the net of the figure but was hoping someone had more.Probably wont be able to get any til the figure is actually released.
I have already started the sculpt but cant go much further till the figure comes out and I can see the back of the helmet.Ill post WIP pics here for anyone interested. Thanks-
Well here is the first pull of the SGB MQ Fett helmet.This one hasnt been weathered yet or had the lense installed but wanted to take some pics of it.I want to weather it slightly to make all the carved in details/lines pop out a little more.Its hard to see the small detail because the whole helmet is white.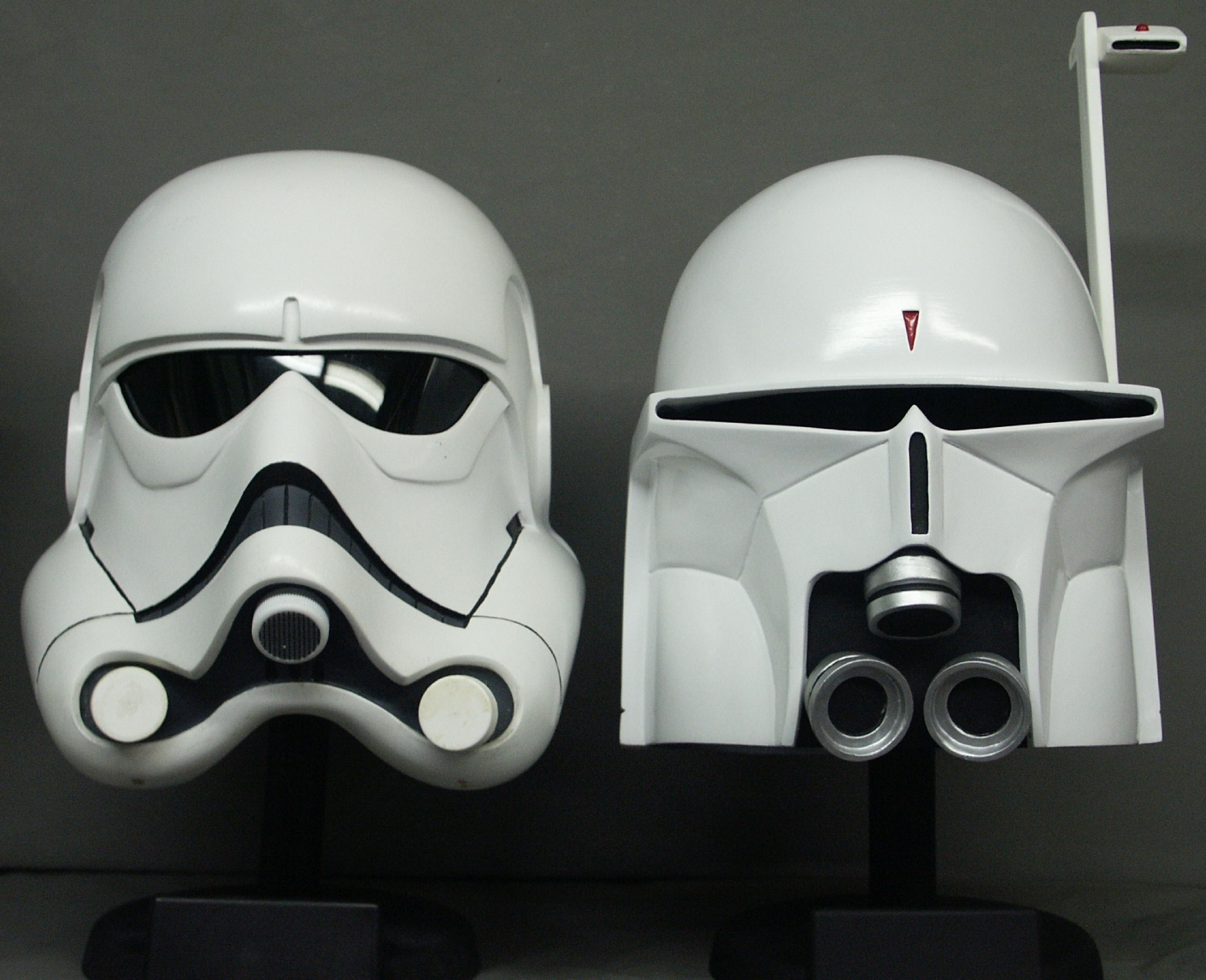 Last edited by a moderator: