I have started my journey in April, and researching like crazy. I had bought a few things here and there, but time is definetally needed even once you think you have it all! I guess I'm sending this to people that think they can buy it all up and voila it's Fett...NOPE! hehe. I have most of my outfit, just working on the extra details. Everyone's been great in helping me bring another Fett to the 501st once I get everything assembled.
Delta13Mike's ammo pouch, suit by Arkady, Wastelands' helmet painted by DoomKitten, MOW gauntlets, Machine Craft Replicas for their rocket upgrade and darts for gaunts, Darth Voorhees for helping me out on jet pack and paintup/ paint for gaunts / and armor paint, BatNinja for the vest, MattyMatt with his parted out cape, Woodman braids, EE-3 kit by Stormrider, Combatbaby on parts for my EE-3 is just naming a few that I had wrote down in case others are curious where they came from! Here's what I have so far. Always working! I've been washing my suit to get it tone down that weathering, and try again later. My initial paint can sprayed rather than the intended misty type spray. Learning from my mistakes! haha.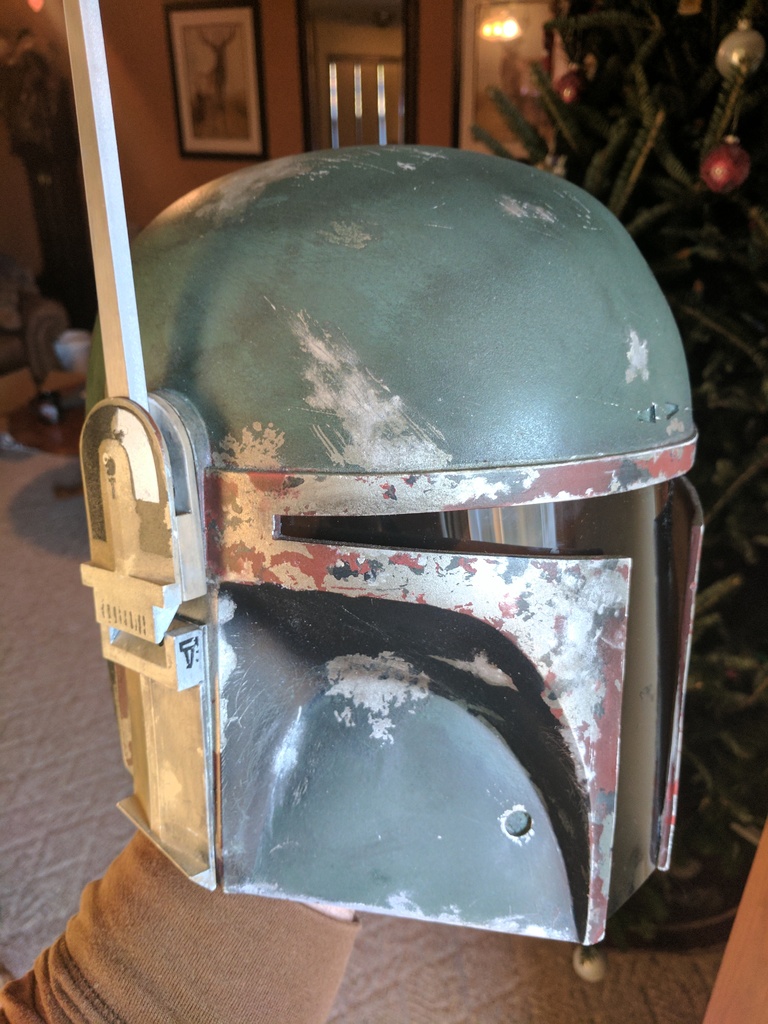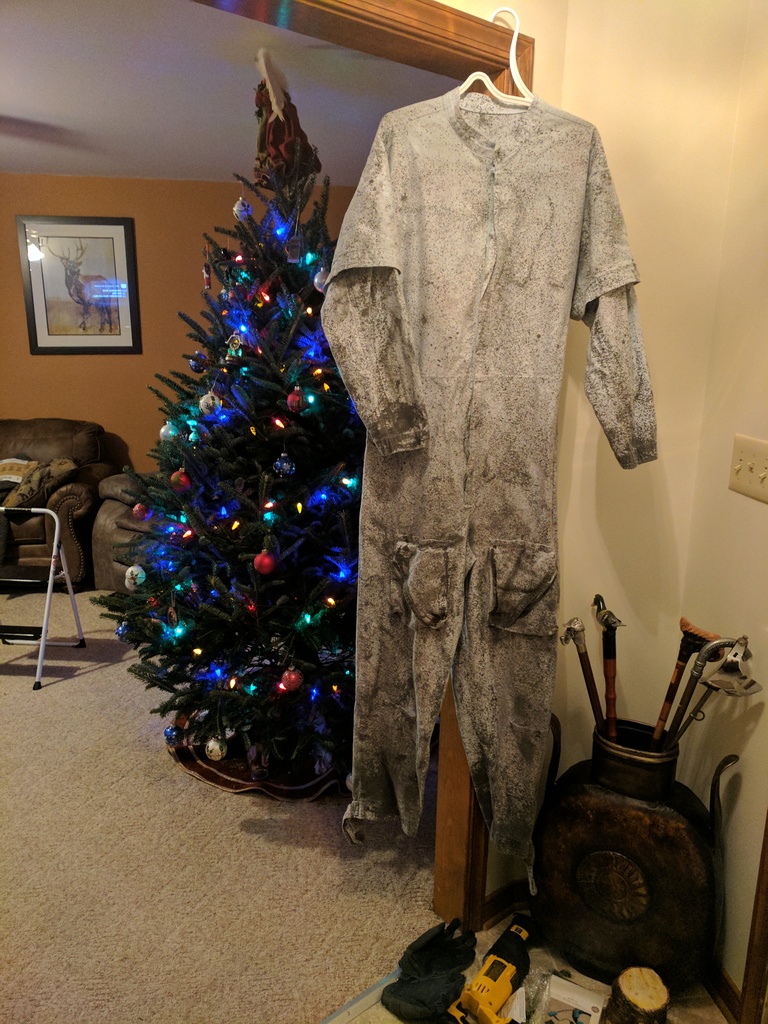 Tonight I'm working on finishing the helmet by putting in the Chicago Screws, black part of the shin tool needs added, and then the borden.
Last edited by a moderator: